Addiction to drugs and alcohol can ruin your life.
Thinking of entering rehab can often be difficult. You wish you could do it, but you don't know if you have the money or will it ruin your career? Still, with the help of your family and a world-class rehab center in the US, you'll be able to kick your addiction.
The question often is whether you should choose inpatient vs outpatient rehab. Both have their benefits, but it is also easy to favor one over the other.
Let's take a look at what you should know about treatment types.
Pros of Inpatient Rehab
Inpatient rehab provides 24-hour care and monitoring of patients. This is beneficial because it allows a team of healthcare professionals to better understand the patient's condition and provide the most individualized care. Inpatient rehab also provides a safe environment for the patient where relapse is minimized, and their sobriety is more likely to be successful.
The structure and distraction-free environment allow patients to focus solely on their recovery. It is essential to consult with a professional healthcare provider. Visit soberlifesd.com to choose a rehab plan that will offer the best outcome.
Cons of Inpatient Rehab
Inpatient rehab can be a great option for some, but it does come with drawbacks for addiction treatment. Perhaps the biggest drawback of inpatient rehab is that it can be expensive, and addiction treatment often involves a significant financial commitment. It is also more disruptive to a person's life as it requires them to stay in the facility for an extended period with limited contact with the outside world.
Pros of Outpatient Rehab
Outpatient rehab affords many beneficial qualities to those who are seeking to get sober or to maintain sobriety in their recoveries. Outpatient rehab offers flexibility and convenience to those who are participating in the program.
There is no need to stay in a live-in facility which allows participants to maintain their day-to-day lives. They can continue to pursue their hopes and dreams while navigating recovery.
Outpatient rehab can also be more affordable. Participants will be able to pay out of pocket, will have access to cheaper insurance plans, and can take advantage of other payment plans.
Cons of Outpatient Rehab
The negative aspect of outpatient rehab is that patients do not have 24/7 support or a consistent environment to work on recovery. They have to seek help in bits and pieces while they are also dealing with their substance use disorder and living in their home environment.
This might not provide the consistent support and guidance needed to promote sobriety or manage symptoms. Outpatient rehab does not provide an opportunity to get away from the environment where the addiction was enhanced.
Understanding Inpatient vs Outpatient Rehab
It is important to carefully consider the pros and cons of inpatient vs outpatient rehab when making a decision about treatment. Both come with advantages and disadvantages depending on individual needs.
Many individuals benefit from inpatient care. While others may find outpatient services more suitable or manageable. If you or someone you know is struggling with substance use disorder, reach out to a treatment expert today, and begin your journey to recovery.
Are you looking for more tips and tricks? Take a look at our blog to find more helpful advice and ideas.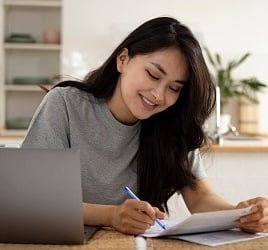 Amanda Byers is a graduate of Columbia, where she played volleyball and annoyed a lot of professors. Now as Zobuz's entertainment and Lifestyle Editor, she enjoys writing about delicious BBQ, outrageous style trends and all things Buzz worthy.