Are you wondering how to get a clean criminal record?
You might be considering applying for a new job, housing, or school. You might even be considering going into new career paths with felonies on your record.
Before you worry about ruining your future, know that there are ways you can clean your record. Enter criminal record expungement.
Thanks to the growing awareness of cannabis and its legalization, you might be realizing that expungement is an option for you. Furthermore, you might be wondering how to get a criminal record expunged.
Today we're discussing how to clear your record and how the process works. Keep reading for the info.
Table of Contents
What Is Criminal Record Expungement?
Criminal record expungement is the process of removing an individual's criminal record, or portions of a criminal record, from public view. This process is beneficial to those who have had minor offenses.
This is for those who are trying to improve their ability to re-enter society after serving time in prison. It can reduce the barrier one faces when attempting to gain employment. It also helps them move towards a more successful and productive life.
Expungement may also be used in order to prevent the embarrassment that can come with having a criminal record. The process of expunging a criminal record can be time-consuming and difficult. However, many people take advantage of this option to try and move past their criminal past.
What Are the Steps to Take for Criminal Record Expungement?
It is possible to have criminal records expunged or sealed from public view. However, it depends on the severity of the crime. It also depends on the laws of the jurisdiction in which the crime was committed.
The steps for criminal record expungement depend on the laws of the jurisdiction as well as the circumstances of the offense. However, it typically involves the following:
obtaining a copy of the criminal record
filing a petition with the court
attending a hearing
working with a lawyer
Officials may also need to attend the hearing and provide additional documentation as needed. Upon successful court hearings, the records are sealed from public view, helping successfully expunge the criminal record.
Am I Eligible for Criminal Record Expungement?
Generally, your best chance of successful criminal record expungement is if you were convicted of a minor, non-violent crime, like petty theft or drug possession. You also have a better chance of success if the conviction occurred more than five or ten years ago.
Also, it is possible if you have completed all court-ordered punishments in addition to maintaining a clean record in the years since. If these criteria are not met, you may still be eligible to have your record sealed.
Or you have your sentence deferred through a pardon or amnesty. Be sure to contact your state's court system to learn more about your eligibility.
How Long Does Expunging a Criminal Record Take?
Expunging a criminal record can be a lengthy process. Depending upon the severity of the charges, the process could take anywhere from months to years.
In most cases, the process takes at least six months from the time of filing the request to the court to the time of final disposition of the case. The length of time can be influenced by a variety of factors.
This includes the backlog in the court system, whether plea deals are in place, and if appeals are required to be filed. The process can also be affected by the state or jurisdiction where the case is being heard.
Those going through this process should keep in mind that the process can take time and should be patient during the proceedings.
When to Hire a Criminal Record Expungement Attorney?
Generally, it is best to speak with an expungement attorney when the criminal record contains misdemeanors or felonies that have been successfully resolved and closed.
This means that the charges were either dropped or resulted in a plea of no contest, or guilty. It also means that the defendant was found not guilty in a court of law.
If the charges did not result in one of these outcomes or have completed their associated sentences, then expungement may not be an option.
The expungement attorney will be able to explain the process in detail and advise the best options for the individual when seeking to have their record expunged.
What's the Opposition to Criminal Record Expungements?
There is opposition to criminal record expungements in that they may appear to be too lenient. Some are concerned that an accused person may be able to hide or minimize the consequences of a crime. They can do this without facing proper consequences.
Additionally, there is concern that expungements may be used by the accused. They do this to gain advantages over the true victims of the crime. There is also opposition to criminal record expungements in the way they may reflect on the criminal justice system.
Those opposed argue that it signals an unjust and inconsistent approach to justice. While expungement is available to some, people in similar circumstances do not receive the same benefit.
Expungements may be seen as a way to reduce equality, as those with more financial resources may be more likely to receive an expungement than those with fewer resources.
Why Should I Get an Expungement Instead of a Pardon?
If you have a criminal record you would like to protect, then getting an expungement is a better choice than a pardon. An expungement permanently removes a criminal charge from an individual's criminal record. It makes it as if the crime never happened.
When you get a pardon, it does not remove the conviction from your criminal record. It just reduces or eliminates some of the penalties for the conviction. Expungements can offer individuals the following:
greater protection
restoring their rights to vote
possess firearms
improve job prospects
Expungements also relieve the individual of explaining or disclosing prior convictions when asked on application forms. Finally, expungements can restore the individual's financial stability by providing access to student loans necessary for continued job growth.
Best Way to Clean Crime Records
After successfully obtaining a criminal record expungement, convicted individuals can rid themselves of much of the stigma associated with a criminal record.
While each state has its own individual laws, the basics remain the same; don't wait; take action now.
Did you find this article helpful? You can check out our website for more awesome content like this.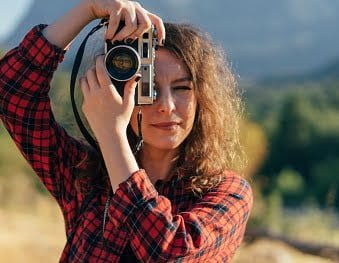 Andrea Parker is a reporter for Zobuz. She previously worked at Huffington Post and Vanity Fair. Andrea is based in NYC and covers issues affecting her city. In addition to her severe coffee addiction, she's a Netflix enthusiast, a red wine drinker, and a voracious reader.