The best way to avoid plant pests and plant worms is to have healthy plants. It sounds simple enough, but it's often easier said than done.
It's not as simple as giving your plants water and a nutrient boost now and then, either. Growing healthy houseplants involves giving your plants the care they need and recognizing and treating common illnesses when they arise. This way, bugs, and insects don't even get the chance to make your plants their home.
The question is, How do you care for houseplants and keep pests away?
We want to help. Below, we're sharing a few ways to get rid of plant worms in your greenhouse. Keep reading to learn more!
Table of Contents
Identifying House Plant Worms
Houseplant worms can be a pesky problem for homeowners, but luckily, there are a few steps you can take to get rid of them. You'll need to identify house plant worms, as there are a few common types. Some of the most identifiable species include cabbage whitefly, armyworms, tomato hornworms, caterpillars, and gall midge.
Cabbage Whitefly
One type of plant worm that can be troublesome is the cabbage whitefly. These pests can cause major damage to your plants by sucking the sap from your leaves and flowers and introducing secondary infections. To get rid of them, you must first find them on the underside of your leaves.
Armyworms
Army worms are a common pest that can damage house plants. To get rid of them, you must first inspect the plant for signs of damage, such as holes in the leaves. If this is present, you should look for the worms themselves. They are slender with black stripes on their bodies and come out at night to feed on the plant.
Tomato Hornworms
Tomato hornworms are one of the most common plant worms found in house plants. To get rid of these pesky pests, you'll need a combination of control measures.
Begin by inspecting plants to locate larvae and eggs. The eggs are elongated and marked with white transverse bands. The easiest control measure is to simply manually remove the worms and eggs from the plants.
Caterpillars
Caterpillars feed on leaves, stems, and buds. Regular inspections and hand-picking are essential to removing caterpillars.
Gall Midge
Gall midges, which measure 1/6 to 1/8 of an inch long, are slender, often yellow or orange insects. This type of worm often infests flower buds, leaves, stems, and other parts of house plants, causing them to look distorted or discolored.
Quarantine Infested Plants
The best way to get rid of worms in your house plants is to quarantine the infested plants. Remove the infested plants from the home and keep them in a separate, sealed location away from other plants. Check the infested plants for other signs of pests, such as aphids, scales, or other flying insects.
Treat the plants with a diluted insecticidal soap and water solution to eliminate the pests. Repeat the treatment two to three times over three weeks, making sure to completely cover all the plant surfaces.
Once the treatment is complete, dispose of all infested branches and leaves. The remaining plants should be inspected for pests before being brought back into the home.
Pick Out Visible Worms by Hand
If you have potted plant worms in your plants, you can pick them out by hand. Inspect your house plants for any visible worms or other pests. If you find any, use gloves or tweezers to pick out the worms. Dispose of them in a sealed container or outside, away from other plants.
To further prevent them from returning, increase the amount of light the plants receive and provide appropriate water and soil conditions. Keep a close eye on your plants for any additional worms and repeat the process as needed.
Immerse the Pot in Lukewarm Water
If you have plant worms in houseplants, one strategy you can use to get rid of them is by immersing the pot in lukewarm water. It is an effective way to remove the worms and stop them from reproducing. To do this, fill a large basin or sink with lukewarm water.
Place the pot into the basin or sink to immerse it completely, making sure the water is an inch above the pot. Allow it to sit for about 15 minutes, which should be plenty of time to remove the worms.
Afterward, be sure to dump out the water and rinse the pot to eliminate any pests that may still be lingering. Following this routine once a week will help control your pest problem and prevent it from becoming too severe.
Use Natural Predators
A natural way to get rid of plant worms in your house plants is to use natural predators. Depending on the type of worm infestation you have, the natural predators may vary.
For example, releasing ladybugs, green lacewings or parasitic nematodes near the affected plants can help to reduce the worm population. Ladybugs feed on a variety of insects, including plant worms, while green lacewings eat different types of aphids and other small pupae.
Parasitic nematodes parasitize a variety of types of plant worms and are a great option for controlling their population. You can find all these natural predators at your local garden supply store.
Repot Your Plants With Fresh Soil
One of the most effective methods for removing plant worms in your house plants is to repot them with fresh soil. Before repotting, ensure you inspect the soil and remove any existing worms or eggs you find.
Once finished, discard the old soil in a sealed container. Fill the new pot with fresh soil, preferably with added fertilizer or a potting mix, and ensure the new soil is free of any pests. Water your plant thoroughly, allowing the water to flow through the soil.
Once the plant has grown a bit, check the soil for any signs of worms. If you find any, take the necessary steps to remove them. Finally, place the houseplant in an area with adequate sunlight and water the plant, allowing the soil to remain moist.
Organic Treatments for Plant Worms
Organic treatments for plant worms are an effective and safe way to keep your house plants healthy and free of harmful parasites. Spray your plants with a natural insecticide made from garlic, vegetable oil, hot pepper, or sesame oil.
Combining these three ingredients will kill pest insects and worm larvae in your plants. Once you have applied the solution, cover your plants with a drop cloth overnight to prevent further infestation.
You may also want to spray the soil with insecticidal soap periodically to prevent the larvae from returning. Remove plant debris and dead leaves from your house plants to prevent further worm infestations.
Chemical Solutions for Removing Plant Worms
To get rid of plant worms in your house plants, chemical solutions may be used. There are many chemical products available that can help eliminate these pesky pests. Most of these contain active ingredients that can kill the worms.
Before using any chemical solution, it is important to read and follow the instructions to ensure the safety of your plants and yourself. Inspect the plants to identify any areas with worms, then spray the affected area with the solution of choice and let sit for several minutes.
Rinse off the plants to remove any remaining chemicals. Some chemical products may require the use of a protective mask and ventilator to limit any potential exposure to harmful vapors or gases. With the right approach and chemical application, you can rid your house plants of plant worms.
Getting Help From Pest Control Services
If plant worms have invaded your house plants, the best way to get rid of them is to call a local pest control service. These services can offer treatments targeting plant worms, often more effective than DIY methods you can find online.
A professional removes all larvae, eggs, and adult worms from your plants, significantly reducing further damage. Additionally, pest control services can advise why these worms have appeared in the first place and what you can do to prevent them in the future.
Going to a pest control service when you spot plant worms can be expensive, but it is the most effective way to deal with these pests. If you're looking for a way to get rid of plant worms, consider pest control in Port Charlotte and seek the help of a pest control professional for the best long-term solution.
Learn More About Removing Plant Worms
House plants are susceptible to plant worms, but the condition can be treated if proper preventive and management techniques are practiced. It's important to inspect plants and treat them immediately with insecticidal soap or neem oil to get rid of plant worms.
Take your plants to a professional for treatment and maintenance for the best results. Regular maintenance and care are the keys to keeping your plants healthy and safe from plant worms. House plants can be kept safe and worm-free through diligent and mindful care.
Did you find this article helpful? Check out the rest of our blogs!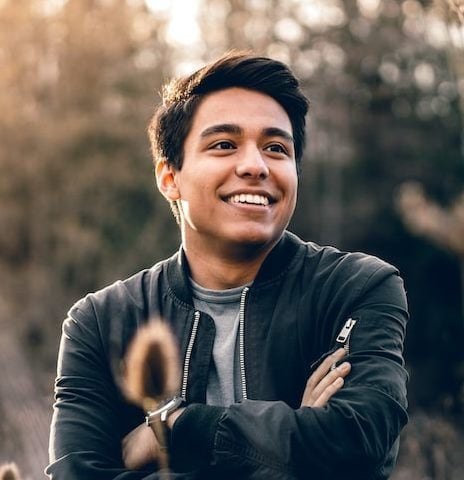 Wayne Probert is a senior reporter at Zobuz, covering state and national politics, and he is a grantee with the Pulitzer Center on Crisis Reporting. Before joining Zobuz, he worked as a freelance journalist in Kentucky, having been published by dozens of outlets including NPR, the Center for Media.