LinkedIn is one of the underrated social media platforms, especially if you are into B2B marketing. Like its tough competitors, such as Facebook, it offers several advertising options that deliver massive results.
This post covers five critical points to quickly earn or increase LinkedIn Ad conversion rates:
The first four focus on the major factors that should align to make any LinkedIn ad work. These are marketing goals, audience, content, and ads.
The last discusses why and how you should track your ad performance.
5 Tips That Supercharge Your LinkedIn Ad Conversions
At first glance, LinkedIn feels like a run-of-the-mill social media platform whose active members pale in comparison to those on Facebook, Instagram, Twitter, and TikTok. But it does have its gems, making it one of the fastest-growing B2B marketing channels.
These include its array of LinkedIn ads, which you can optimize and maximize to acquire quality leads, retain clients, and generate more revenues.
But how do you get these ads to work? Here are five tips to remember:
1. Define Your Marketing Goals to Set Your Advertising Strategy
LinkedIn Ads, like any other advertising platform, requires clear objectives to drive users to your platform and eventually convert them.
The good news is that the channel has already completed half of the job. Its LinkedIn Marketing Solutions page enumerates all the possible goals, the best ads to use, and strategies to position your copies to match your objectives.
The other half is knowing what you truly want to accomplish. Consider these two ideas to help you out:
Begin with a single campaign each time. As you become more familiar with LinkedIn Ads, you can run various campaigns simultaneously. If you are a beginner, focus on one before moving on to the next. This way, it is easier for you to track the results and measure their performance.
Look into your previous marketing results. Evaluate your current campaigns, assess the best practices that worked, and use them as a basis for your future LinkedIn ads. Create an ad copy that follows that format, for example, if your social media post received more likes than expected.
Digital Authority Partners (DAP) says that this is the best way to increase your return on investment (ROI) and grow your business.
2. Identify Your Target Audience to Personalize the Ads
Once you have the marketing objectives, you can define your audience. Who do you want to reach out to? Who are the people who should be clicking on your landing pages, seeing your ads, or availing of your offers?
These tips help answer the questions:
Use LinkedIn Audience Targeting. It allows you to choose from specific demographics such as job titles, industries, experience levels, and even company sizes. Besides these basic criteria, you can also select based on other interests such as location, gender, language, and groups.
Create dedicated personas. The more you know your target audience, the better your chances of success in your campaigns and projects. Create a buyer persona with their characteristics and pain points, so it is easier to compose ad copies that resonate with them.
Research competitors' ads. Know what other brands are doing by checking out their LinkedIn Ads. This research helps you craft a better strategy and design optimized ads that can stand out from the rest. Further, you can identify under-served or untapped audiences that your competitors have overlooked.
Break down broad audience segments. Some audiences are so large that messages may not reach the right people. To avoid this, segment them into different groups based on the earlier criteria. For example, divide a broad "entrepreneurs" category according to company size, location, and pain points.
3. Create Engaging Content and Interaction Opportunities
Content is an integral part of any LinkedIn Ads campaign, and the platform has ready-made templates you can modify and use. What matters more at this point is the message.
How do you create content that speaks to your audience and encourages them to click? Here are a few tips:
Strive for personalization. Create copies tailored to the preferences of your target audience and based on their interests. For example, what should be the tone or language if you are writing for C-suite leaders?
Focus on the customer's journey. Design ads for every sales stage. For instance, if you target prospects and leads, craft informational copies that direct them to your resources page. For existing customers, make copies that encourage engagement through exclusive offers.
Know your audience's sales language. Apply psychology to help you know your customer's factors and motivations for buying. Is it data, emotions, or both? Use this information to design compelling ad copies that speak directly to their needs.
Integrate interactivity. Stimulate engagement by adding interactive elements such as polls, surveys, or quizzes in your ads. It measures customer sentiment while gathering valuable insights that could improve sales and conversions in the future.
4. Pick the Right Ad Type and Format to Reach Your Audience
LinkedIn ads come in different types and sizes. Here are some of the available options:
Sponsored Content. These ads appear on members' feeds, usually as an article or video post with a call-to-action button leading to your website. They look organic but have clear "sponsored" labels. Use them to promote offers, products, services, or even brand awareness.
Text Ads. These basic advertisements appear in the right-hand pane of members' newsfeeds. They have limited space but effectively drive website visits and conversions because they appear in the most visible areas.
Dynamic Ads. Automate your marketing efforts with dynamic ads that target members according to their profile information, interests, and behavior on the platform. You can select from different objectives such as website visits, job applications, video views, and lead generation forms.
Ad Carousels. These ads appear in members' feeds and allow you to showcase multiple products or services as visuals with descriptions. They are perfect for promoting product collections, sharing testimonials, or demonstrating how your brand stands out from the competition.
Conversation Ads. These advertisements appear in LinkedIn's messenger inboxes and are best used for personalized messages. They open up a chatbot conversation that helps you build relationships with your prospects, answer their questions, guide them through the sales funnel, and eventually convert them into customers.
5. Track, Measure, and Report Ad Performance to Optimize Your Campaigns
No ad campaign will work without tracking and measuring the performance of your LinkedIn ads. Doing so helps you identify which elements of your campaigns are working (or not) and figure out where you need to improve.
LinkedIn Ads has built-in features that allow you to track metrics. These include impressions, clicks, and conversions. It also provides advanced analytics like lead generation, cost-per-click, website visits, and more.
You can use the data to:
Refine your targeting
Determine the proper budget for future campaigns
Get a better return on investment (ROI)
In addition:
Utilize LinkedIn Ads' built-in reporting feature to create detailed reports showing how your campaigns perform. You can customize the data you want to include and export it as a PDF or Excel file for easy sharing with team members.
Perform A/B tests. Experiment with your campaigns' different elements to determine which ones produce better results. You can compare two versions of the same ad, for instance, or test different target markets and see which one produces more leads or conversions.
Know the latest LinkedIn marketing trends. With the ever-evolving digital marketing landscape, staying up to date with the latest trends is important. Use this information to create more effective campaigns and maximize your ROI on LinkedIn Ads.
Summing Up
LinkedIn ads are a powerful tool for B2B marketers. With the right strategy and approach, you can use them to reach more prospects, generate more leads, and increase conversions.
We hope this guide has given you enough information to get started running successful LinkedIn Ads campaigns. If you need help creating or optimizing campaigns, do not hesitate to reach out to a professional digital marketing agency. A team of experienced specialists can help you get the best results with their expertise, resources, and insights.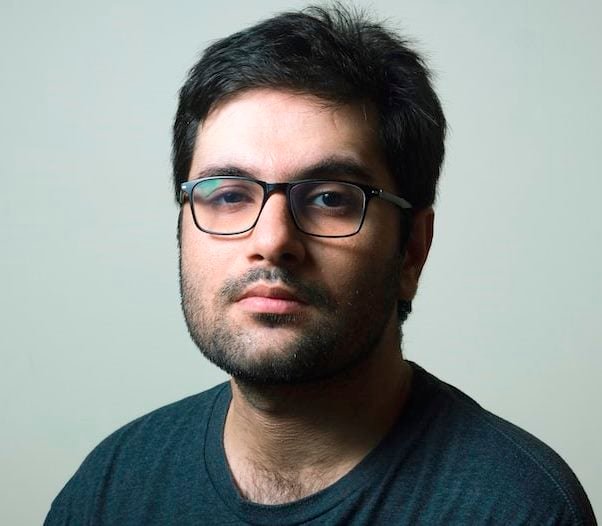 Barry Lachey is a Professional Editor at Zobuz. Previously He has also worked for Moxly Sports and Network Resources "Joe Joe." he is a graduate of the Kings College at the University of Thames Valley London. You can reach Barry via email or by phone.