Did you know that a clean workplace is safer and more effective for your employees?
While it's up to your team to do their best to keep your office as tidy as possible and prevent messes, it's not always enough. That's why you need a commercial cleaning company to step in and put everything in order.
Whether you're hiring professionals to clean your office regularly or you need one-time cleaning services, these companies will give your employees a break and will do an outstanding job.
If you are not sure how to find a good commercial cleaner, keep reading to find out what to look for.
Check If They Are Experienced and Insured
When you are hiring a commercial cleaning company you need to look for key qualities that will make them a good fit for your business. First, you need to make sure that the company has experience cleaning commercial spaces. This will ensure that they know how to properly clean your office without damaging any of your equipment or furniture.
You need to make sure that this company is bonded and insured. This will protect you from any damages that may occur during the cleaning process. Make sure that the company can provide a written estimate. This will give you an idea of the cost of the cleaning services and will allow you to budget accordingly.
Create a Shortlist
Compile a list of potential candidates. This can be done by asking for recommendations from friends or businesses in similar industries, searching online, or contacting a professional cleaning company. Once you have a list of candidates, the next step is narrowing it down to a manageable number.
This can be done by reading reviews, asking for quotes, or scheduling a consultation. After you have a shortlist of companies, the last step is to choose the one that best meets your needs.
They Should Have Necessary Equipment
Be sure to ask if they have the necessary equipment to do the job right. Make sure they have the latest in cleaning technology and supplies so that they can properly clean your commercial space. A good commercial cleaning company will also have a team of experienced and qualified cleaners who know how to get the job done quickly and efficiently.
They Should Be a Local Company
There are many reasons that you should hire a local commercial cleaning company for your business. They will be more familiar with the area and will be able to get to your business quickly in the event of an emergency. They will also be able to provide you with a more personal level of service.
When you hire a local company, you can be sure that they will be invested in the success of your business. They will also be able to offer you a discount if you have multiple businesses in the area.
Looking for a Commercial Cleaning Company
If you're looking to hire a commercial cleaning company, there are a few things you should keep in mind. Make sure that the company is bonded and insured. You'll also want to ask for references and check out online reviews. Once you've found a few companies that you're interested in, you'll want to get quotes from each one.
Check out our other blog posts to get more ideas on how to take care of your business.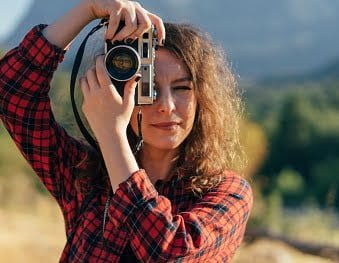 Andrea Parker is a reporter for Zobuz. She previously worked at Huffington Post and Vanity Fair. Andrea is based in NYC and covers issues affecting her city. In addition to her severe coffee addiction, she's a Netflix enthusiast, a red wine drinker, and a voracious reader.