You should introduce financial education in schools to increase financial literacy among young Filipinos.
Create financial literacy programs in Filipino communities to teach debt management, budgeting, investing, and educational planning for children.
Use digital platforms to reach more people and provide incentives to motivate them.
Partner with companies in the finance industry, and others, to further promote financial literacy initiatives.
Many Filipino families struggle with money management and financial literacy. A lack of financial literacy among Filipino families often results in poor financial decision-making, leading to financial crises and poverty. In this blog, you will learn about effective ways to help increase financial literacy for families in the Philippines.
Teach Money Management Skills in Schools
One of the most effective ways of increasing financial literacy among young Filipinos is by introducing financial education in schools. This matter has been given a lot of importance, and courses on personal finance and money management have already been institutionalized in senior high schools curriculum, regardless of the tracks.
Subjects like Economics, Work Immersion, Entrepreneurship, and Humanities and Social Sciences, among others, contribute to students' awareness and understanding of money. Schools and teachers should take this opportunity to provide practical lessons that would teach students the importance of saving, budgeting, and investing.
Personal finance courses should be made more accessible, as these subjects help students learn about financial planning, the stock market, investing, loans, and interest rates, among other important topics.
Encourage Financial Literacy Programs for Communities
A partnership between the government, non-government organizations (NGOs), and non-profit organizations (NPOs), in particular, can encourage financial literacy programs at the barangay level to create awareness in Filipino communities. A variety of important subjects can be tackled in this kind of program, but here are the most important ones that Filipino families need to know about:
Debt management
Debt management is essential, as incurring too much debt can result in financial instability. Financial literacy programs should not only teach people the importance of avoiding debt but also how to manage it properly and pay it off.
Budgeting
Learning how to budget is one of the most important steps to becoming financially literate. Programs should teach Filipinos practical money management tips, such as how to track expenses and set realistic goals.
Investing
Investing can be intimidating, but it's important for Filipino families to learn more about different investment options and how they work. Financial literacy programs should provide information on investing in stocks and mutual funds, as well as the risks associated with it.
Education planning for children
Creating a financial plan for their children's education is an important part of Filipino families' long-term financial planning. Financial literacy programs should teach families about the different ways to save and invest for their children's future, such as acquiring an educational insurance and savings plan in the Philippines.
This plan allows parents to save for their children's higher education as early as possible, reducing financial burdens in the future. This is especially important considering the rising cost of education in the Philippines.
By initiating financial literacy programs in communities, you are providing a platform for Filipinos to learn more about money management, budgeting, investing, and debt management. These programs should also be tailored according to different ages and backgrounds, ensuring that everyone can benefit from the knowledge imparted.
Use Digital Platforms to Educate People about Finance
The use of technology and digital platforms can be useful in educating people about finance. Educational materials on financial literacy can be promoted through social media sites such as Facebook and Instagram and can target certain demographics.
This method is also cost-effective, allowing financial literacy programs to reach more Filipinos. For instance, a Facebook page that focuses on finance can be used as a platform for providing financial tips, educational videos, and financial news.
Provide Incentives
Encouragement is significant when it comes to learning. Non-government organizations may create incentives or rewards programs to motivate Filipinos to learn more about personal finance and make positive financial decisions.
For example, some NGOs may offer grants to students to start a business or offer scholarships to students who have proven to be financially literate. These kinds of incentives encourage people to be financially responsible.
Partner with Companies to Promote Financial Literacy
Partnering with companies in the finance industry is a major factor in improving the financial literacy of Filipinos. Financial institutions can conduct financial literacy programs for their clients to recognize their importance in promoting positive financial decisions.
For companies outside of the finance sector, there is an opportunity to offer financial literacy as part of their corporate social responsibility programs. This would be a creative way for companies in other industries to promote knowledge about financial management and provide value to their customers simultaneously.
Improving the financial literacy of Filipino families is essential for their economic growth and well-being. With an improved understanding of personal finance topics such as budgeting, investing, debt management, and educational planning for children, Filipino families will be more equipped with the knowledge they need for a brighter future.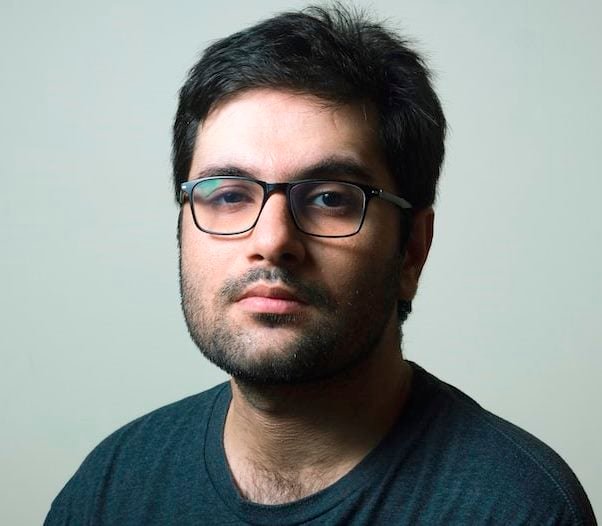 Barry Lachey is a Professional Editor at Zobuz. Previously He has also worked for Moxly Sports and Network Resources "Joe Joe." he is a graduate of the Kings College at the University of Thames Valley London. You can reach Barry via email or by phone.