Wrinkles are an inevitability as we age. Despite this, we can take plenty of measures to slow down their progress.
It's never too early to start taking preventative steps to protect your skin.
We've written this article detailing the best ways to prevent cheek wrinkles for those interested in learning more. Check out the suggestions below to groom your skin as you've always dreamed.
Table of Contents
Sun Protection
Sunscreen is your skin's best defense against premature aging. Choose a broad-spectrum sunscreen with at least SPF 30 to protect your skin from harmful UVA and UVB rays. Apply it every morning, even on cloudy days, and reapply throughout the day, especially outdoors.
UV exposure is a leading cause of skin aging, including wrinkles, dark spots, and sagging skin.
Healthy Diet
A well-balanced diet rich in lean proteins, vegetables, fruits, and whole grains provides essential nutrients. These include vitamins A, C, and E and antioxidants that protect your skin from oxidative stress. Antioxidants help fight free radicals that can damage collagen and elastin, leading to wrinkles.
Avoid Smoking and Excessive Alcohol
Smoking not only damages your overall health but also accelerates skin aging. It reduces blood flow to the skin, depriving it of oxygen and essential nutrients.
Alcohol can dehydrate your skin, making it prone to wrinkles and fine lines. Quitting smoking and limiting alcohol consumption can help your skin regain its vitality.
Use a Silk or Satin Pillowcase
Silk or satin pillowcases are smoother and less abrasive than cotton pillowcases. They create less friction against your skin, reducing the chances of sleep lines and facial creases. Switching to a silk or satin pillowcase can make a noticeable difference in preventing cheek wrinkles.
Facial Exercises
Facial exercises are a good anti-aging treatment. They are moves and massages meant to strengthen and tone the facial muscles.
Some people say they can help lessen wrinkles, but there isn't much scientific evidence to back that up. But light massages of the face can improve blood flow and make the skin look better.
Skincare Routine
To keep your face looking young, you need to take care of it completely. Start using a gentle cleaner to get rid of dirt and other impurities. Then, use a toner to restore your skin's pH.
Use a lotion that is right for your skin type and has ingredients like retinoids, which help your body make more collagen; hyaluronic acid, which keeps your skin hydrated; and peptides, which help your skin heal.
Consult a Dermatologist
If you're concerned about existing wrinkles or want to explore advanced cosmetic surgery, it's wise to consult a dermatologist. They are specialists who can assess your skin's needs and recommend appropriate treatments, just like these Botox experts. These treatments may include Botox, injectable fillers, chemical peels, or laser therapy tailored to your skin's requirements.
Say Goodbye to Cheek Wrinkles
Preventing cheek wrinkles and other signs of premature aging is simple when you take a proactive approach. Here are some tips: use sunscreen, quit smoking, apply essential oils, and moisturize your skin daily.
By following these simple steps, you can help keep your skin looking youthful and healthy. Take control, and become your own best advocate against facial wrinkles.
We hope you found this article helpful. If you did, be sure to check out our blog for more great content like this.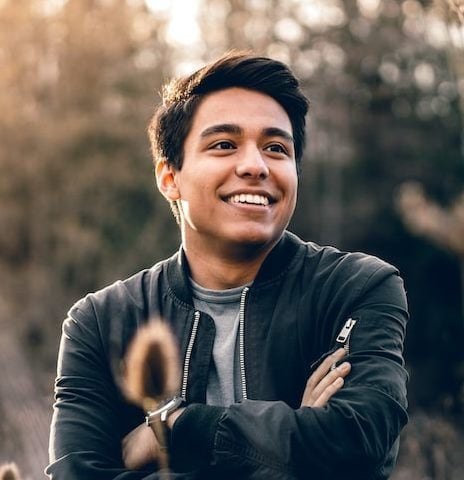 Wayne Probert is a senior reporter at Zobuz, covering state and national politics, and he is a grantee with the Pulitzer Center on Crisis Reporting. Before joining Zobuz, he worked as a freelance journalist in Kentucky, having been published by dozens of outlets including NPR, the Center for Media.