How many clothes do you have in your closet that are made out of t-shirts you printed yourself? Probably not too many.
Think about all the t-shirts you have from concerts and theme parks. Are you excited to get rid of them? Probably not.
If you ever wanted to remix some of your old clothes or make some new ones, you're going to need to learn how to print onto fabric. The good news? It's easier than you think!
Here's what you need to know.
Quick Guide on How to Print Onto Fabric
Whether you're a sewing enthusiast or you just want to personalize a shirt or piece of home decor, printing onto fabric is a fun way to add your own unique touch. Follow these steps, and you'll be printing onto fabric like a pro in no time!
Selecting the Right Fabric
The type of fabric you choose will determine the outcome of your project, so it is important to select the right fabric for the job. Cotton is the most popular choice for printing onto fabric, as it is a natural fiber that takes ink well.
Silk is another option, but it is more expensive and difficult to work with, synthetic fabrics, such as polyester, can also be used for printing, but they may not produce the same results as natural fibers. Check websites like Canvas ETC to learn about the different types of fabric to use and basic tips on how to print onto fabric.
Choosing the Right Method
The three most common methods of fabric printing are screen printing, digital printing, and transfer printing.
Screen printing is the most traditional method of printing onto fabric. Digital printing is a more recent method and is best for smaller, more detailed designs.
Transfer printing is similar to digital printing, but the design is printed onto transfer foil instead of paper. The foil is then ironed onto the fabric.
Preparing Your Fabric
To prepare your fabric, you will need to first wash and dry it. This will remove any dirt or debris that could potentially clog or damage your printer. Next, you need to iron your fabric to ensure that it is flat and smooth. Once your fabric is ready, you can load it into your printer and begin printing.
The Printing Process
To print onto fabric, you will need to use transfer paper. Transfer papers will allow you to print your image onto the paper and then transfer it onto your fabric.
First, reverse your image before printing it onto the transfer paper. This will ensure that your image is not backward when you transfer it onto your fabric. Now you can print it onto the transfer paper using a regular printer.
Wait for the transfer paper to cool before you can begin to transfer it onto your fabric. Place your fabric onto a hard surface and begin to rub the back of the transfer paper. Rub it firmly until the image begins to transfer.
Once the image is transferred, you can remove the transfer paper. You may need to use a heated iron to set the image into the fabric.
Personalize Your Space
Now that you know how to print onto fabric, you can start adding a personal touch to your clothing or home decor. You can use a basic inkjet printer to print, as long as you use the right type of fabric and prepare it properly. With a little practice, you can produce great results that will last.
Keep coming back for more up-to-the-minute blogs focused on culture, fashion, and design.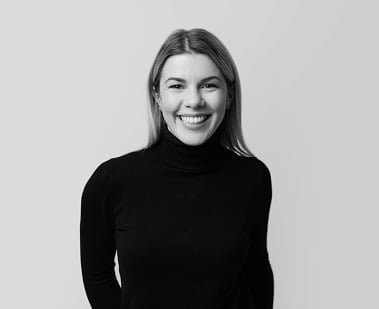 Nicole Ann Pore is a writer, an events host and a voice over artist. Travel, health, shopping, lifestyle and business are among the many subjects she writes about. Through quality and well-researched writing, she informs and even entertains readers about things that matter. She is also interested in film critiquing and filmmaking. Giving all the glory to God, Nicole graduated Cum Laude from De La Salle University Manila, Philippines with a Bachelor's Degree in Communication Arts.