Do you want a cleaner home? If you answered 'yes,' then you need a nice dryer vent to get the job done.
Roof dryer vents are key if you want your home to look its best and smell fresh. A clean dryer vent is full of functionality while also keeping everything looking great. The problem is that the average person doesn't have the information on how to keep their vent spotless.
We want to teach you how to properly clean a roof dryer vent. Follow along for the ultimate guide and be sure to keep your dryer vent in great condition for years to come.
Gather the Necessary Cleaning Materials
Gathering the necessary cleaning materials before cleaning a vent is the first step in the process. Start by gathering a ladder, protective equipment (gloves and glasses), a screwdriver, a wire brush, a vacuuming attachment, and a roll of duct tape.
If necessary, use the screwdriver to remove the vent cover from the house's exterior wall. Lay down a drop cloth to protect the area around the vent while cleaning. A sturdy ladder will be necessary to access the vent from the roof or exterior wall. After gathering all the materials, the actual cleaning process can begin.
Disconnect the Dryer Vent From the Wall Outlet
Disconnecting the dryer vent from the wall outlet is an important part of vent cleaning. First, unplug and shut off the dryer, and locate the dryer vent. If it has not been done yet, unscrew the vent cover and disconnect the hose from the wall.
Next, the vent cover should be removed and set aside. Carefully pull the hose out of the wall, noting which way it has been oriented for easy reassembly. If the vent is too long, it can be cut to size with aviation tin snips or a hacksaw to install the new vent cover after it is cleaned.
Clean the Dryer Vent Thoroughly
The dryer vent should be thoroughly inspected and cleaned to ensure safety and optimal dryer performance. Use a large vacuum, to vacuum out as much dirt and debris as possible from the opening. Using a dryer vent cleaning kit, or a flexible rod, reach into the vent and run it down to the dryer exit to make sure all lint is removed.
If there are still stubborn blockages, use a stiff brush to clear the clog. Afterward, re-install the vent cover and check its condition to make sure the connection is tight. Also, check that there is proper airflow.
Schedule a Regular Maintenance
Regular maintenance should be scheduled to prevent lint and dirt buildup on the dryer vent. Regular maintenance should include checking for potential hazards such as rodent nesting, insect nests, and any other blockages. The process of cleaning should be done at least every three months.
Cleaning the roof dryer vent thoroughly is an essential part of maintaining the safety of your home and keeping your dryer running efficiently. For professional help, you can check https://beehiveductcleaning.com for your vent maintenance needs.
Follow This Guide To Clean Your Roof Dryer Vent Properly
Regularly cleaning or inspecting your dryer vent system can help prevent safety hazards, reduce energy costs, and extend the life of your dryer. Now that you know how to safely and properly clean your roof dryer vent system, start scheduling these essential maintenance tasks now to stay safe, save money, and keep your dryer running.
Did you find this article helpful? If so, check out the rest of our blog for more informative content!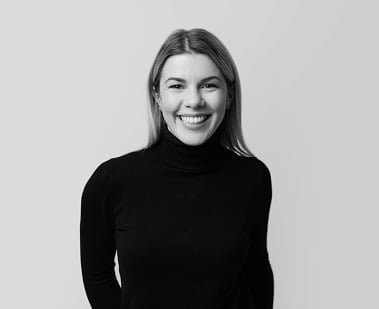 Nicole Ann Pore is a writer, an events host and a voice over artist. Travel, health, shopping, lifestyle and business are among the many subjects she writes about. Through quality and well-researched writing, she informs and even entertains readers about things that matter. She is also interested in film critiquing and filmmaking. Giving all the glory to God, Nicole graduated Cum Laude from De La Salle University Manila, Philippines with a Bachelor's Degree in Communication Arts.