Selling a home can occasionally be a challenging and time-consuming process. But cash buyers can be a workable answer if you're trying to sell your house swiftly and effectively. People or businesses that have cash on hand are prepared to buy real estate without the necessity for financing or drawn-out negotiations. In this post, we'll look at practical methods for selling your house quickly to cash buyers. These suggestions can improve your prospects of luring cash bidders and completing a quick sale.
Table of Contents
1. Enhance Curb Appeal
Improving your home's curb appeal should be your first priority if you want to find people willing to buy it with cash. It is necessary to greatly influence potential buyers, so it is important to establish a good first impression of the home's exterior. To get started, you should ensure the lawn is well-maintained by ensuring that the grass is trimmed neatly and there is fresh mulch. You might consider bringing some colorful plants and flowers to make the environment livelier and more welcoming. In addition, giving the front door a new coat of paint is a quick and easy way to give the impression that your home has been updated. Remember that having a cash buyer-friendly exterior might entice potential buyers and motivate them to investigate the home further.
2. Stage Your Home
A powerful strategy for showcasing your home's potential to cash buyers is staging. To make a room feel open and welcome, start by decluttering it, removing personal objects, and rearranging furniture. Potential buyers can picture themselves living there due to the space's modest design and neutral wall colors. Draw attention to the distinctive elements of your house, such as the architectural details, the warm fireplace, or the well-thought-out kitchen. You can encourage cash buyers to submit an offer by exhibiting a tastefully presented home.
3. Set the Right Price
When marketing your home to cash buyers, setting a competitive price is essential. Examine previous sales of comparable properties in your neighborhood and conduct market research on the nearby real estate market. Consider elements like location, size, amenities, and condition when estimating your home's value. A fair and competitive price will draw cash buyers who are actively looking for good offers. It's vital to remember that cash buyers frequently prefer homes that provide a good return on their investment, so pricing your home competitively is crucial to attract interest.
4. Market Effectively
You should advertise widely to attract possible cash buyers if you want to sell your house quickly. To increase exposure, make use of several marketing mediums. Start by producing a captivating listing on well-known web directories and adding premium photos highlighting your home's best aspects. Write a compelling description emphasizing the advantages of residing in your home, such as its closeness to parks, retail malls, or schools. Utilize social media networks' influence to advertise your house to a wider audience. To provide potential buyers with an immersive experience, think about producing a virtual tour or live video walk through. The objective is to establish a powerful web presence and draw in prospective cash buyers.
Additionally. if you're having problems finding cash buyers, you can also look for them on the internet and then target them. For example, if you reside in San Antonio, a simple search for "we buy houses in San Antonio" or "cash buyers in San Antonio" on the internet can provide you with plenty of options.
5. Work with Real Estate Agents
The selling process can be greatly accelerated by working with seasoned real estate brokers specializing in cash deals. These specialists have a broad network and many contacts with cash buyers. Look for a real estate agent with experience in cash sales who knows your objectives. They can offer insightful advice on price, negotiating tactics, and market trends.
A knowledgeable agent will guide you through the difficulties of the selling procedure and guarantee a seamless transaction with cash buyers.
6. Be Flexible and Accommodating
When working with cash buyers, flexibility is essential. They frequently value convenience and speedy service. Attempt to work with their schedules for open houses and viewings. Being receptive and flexible helps you make a good first impression and raises the possibility of a speedy sale. To attract cash buyers who value a speedy transaction, consider providing flexible terms, such as a shorter closing period. Your readiness to meet their wants can put you ahead of competing sellers and influence cash buyers to act quickly.
Conclusion
Selling your house quickly for cash necessitates thoughtful preparation and execution. You can draw cash buyers and complete a quick sale by improving curb appeal, staging your house, choosing the proper price, promoting successfully, working with real estate agents, and being adaptable. Selling your house quickly to cash buyers will help you go forward with your future plans confidently and reduce the stress related to the selling process.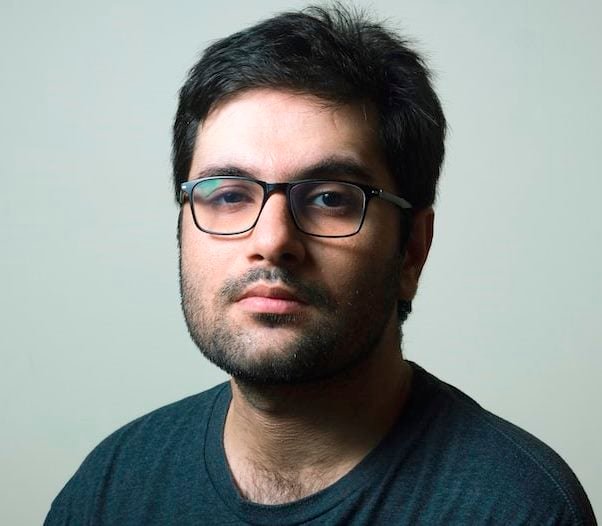 Barry Lachey is a Professional Editor at Zobuz. Previously He has also worked for Moxly Sports and Network Resources "Joe Joe." he is a graduate of the Kings College at the University of Thames Valley London. You can reach Barry via email or by phone.