Ready to move into a new place?
Many people sell a home before moving, so getting a good amount of money from your old place makes sense before moving and paying high buying fees. Selling your home can be stressful and tiring. You must find a suitable buyer to ensure the house only sits on the market briefly.
It takes time and hard work to find the right buyer. To help you out, we've made a quick guide on how to sell your home fast and for the best price possible.
Read on for five easy steps on how to sell your house quickly.
Table of Contents
1. Begin With Research and Preparation
Research and preparation are the first steps to any successful home sale. Research your current area to understand the value of your home and the current market conditions. Prepare any necessary home improvements before you begin to list your home.
Invest in a good quality home inspection to understand any repair issues. Investigate the transfer process for the title and deed. Research standard marketing techniques used to expose your home to potential buyers effectively.
You must also use staging techniques to help portray your home in its best light. This includes decluttering, upgrading fixtures, or adding fresh paint.
2. Analyze Market Conditions
The next step in selling your home is to analyze local market conditions. It includes researching average listing prices in the area, the average time for a home to stay on the market, and the state of the local housing market.
This information will help you understand the value of similar homes and set a reasonable price for your own home.
3. Properly Price Your Home
When pricing your home, it's vital to take an educated approach by considering local comparative sales and recent trends. If you decide to set a price, leave some wiggle room for negotiation.
Monitor the market in the days leading up to listing to ensure you accurately estimate your home's value. This will ensure you get the most return for your home.
4. Find and Work With a Trusted Real Estate Agent
Finding and working with a trusted real estate agent is essential to sell your home. Begin by researching online and asking your friends and family for referrals.
Once you have established a list of potential agents, interview them. Ask about their experience and expertise. Consider their past sales, how they market, and whether they are a reliable point of contact.
Consult with them about the current laws, regulations, fair housing laws, and other relevant information.
5. Showcase and Market Your Home to Potential Buyers
Start by having an open house. This will allow people to walk through and get a feel for your home.
Then, showcase your home with professional photos and videos. You can post these images and videos on real estate sites.
Additionally, think about marketing your home on social media sites. You can also post your listing on online websites that offer house for cash now deals.
Finally, put up signs and flyers in and around your neighborhood. Doing all these tips can help you capture the attention of buyers and ultimately help you sell your house.
Utilize These Tips When Selling Your Home
Selling your home isn't as intimidating as it may first appear. By taking these 5 easy steps outlined above, you can confidently sell your property and make a successful transition to your new home.
Don't wait any longer—start the process now and maximize your home's potential value!
If you enjoyed this article and would like to read more like it, check out the rest of our blog now!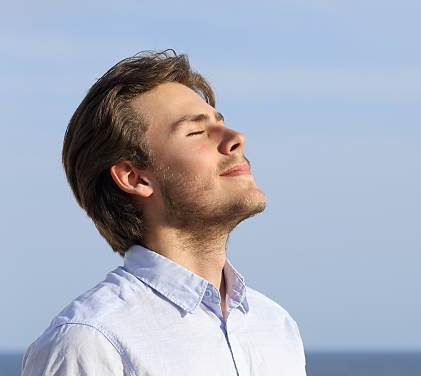 My name is Tom William a expert content creator and SEO expert having Proven record of excellent writing demonstrated in a professional portfolio Impeccable grasp of the English language, including press releases and current trends in slang and details.