Does your tub need a good cleaning?
For many households, the tub is the go-to spot to relax and unwind, no matter the season. With feet up and a good book, a bathtub is the perfect spot to spend some quality time.
If you spend a lot of time in your tub, though, you are going to want to keep it clean. Depending on the kind of dirt and grime, though, you may want to bring in a tool to help.
Have you been using a bathtub cleaning brush in your home in the right way? Read on to learn everything that you need to know about how to properly use it.
Know the Different Types of Cleaning Brushes
There are a variety of brushes available, depending on the extent of the dirt and grime that needs to be removed. A stiff bristle brush can be used for tougher jobs, like scouring away mineral deposits on the sides of the bathtub.
A softer brush can loosen soap and mildew that can build up over time. For especially challenging tasks, a brush with a long handle can help get into hard-to-reach areas.
A scouring pad attached to the brush can help scrub out stubborn dirt. For a final touch, a squeegee or scrub pad can be used to ensure that the bathtub lacks any residues.
Essential Bathtub Scrubbing Tips
Start by dusting off any visible dirt or dust using a brush. Use a soft-bristled brush to scrub the entire surface area of the tub, taking care to reach hard-to-reach areas with a long-handled brush.
Then, apply a non-abrasive cleaner to the dirty areas, scrubbing vigorously to remove buildup. Rinse the entire tub thoroughly with warm water. Use a more robust brush to tackle hard-to-remove areas, such as soap scum or rust.
Use a paste made with baking soda and water to scrub these areas, rinsing the area thoroughly afterwards. To finish off, use a soft, dry cloth to wipe down the bathtub and leave it glistening.
Choosing the Right Cleaning Products
Look for a cleaner that is designed for bathtub brushes that are designed to help remove bathtub mold, bacteria, and dirt. Make sure that the cleaner is gentle and safe for your tub, as some can be quite harsh.
The product you use should be effective at removing soap scum from tile and metal surfaces. Consider the environment when choosing cleaners, and select products that don't contain harmful chemicals so that they won't damage the environment.
Consider Professional Cleaning Services
Search online for local companies and read customer reviews to help narrow down your choices. Research the company's experience level, the type of cleaning products, and the bathtub cleaning brush they use.
Ask for references and schedule time for an in-home consultation for a quote. For more info on professional services, visit companies like Becht Pride. Make sure to research your options to know if they can take care of your need.
Things You Should Know About Bathtub Cleaning Brush
A bathtub cleaning brush is an essential tool for keeping your tub sparkling clean. By following these steps, your bathtub will be shiny and bacteria-free!
But make sure to sanitize the brush regularly to maintain its quality. Why wait? Grab your bathtub cleaning brush today and get scrubbing!
Did you enjoy this topic today? Then explore the rest of the blog on our website.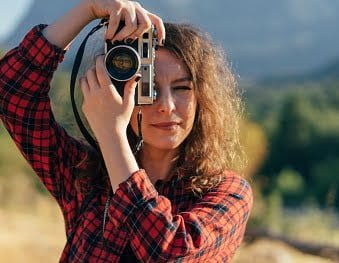 Andrea Parker is a reporter for Zobuz. She previously worked at Huffington Post and Vanity Fair. Andrea is based in NYC and covers issues affecting her city. In addition to her severe coffee addiction, she's a Netflix enthusiast, a red wine drinker, and a voracious reader.