Comfy and stylish, the sweater dress is the number one fashion trend of 2022.
When you want to look great, feel good, and stay warm in the winter, you can't go wrong with a stylish sweater dress that provides everything you need and makes a fashion statement while doing so.
If you want to jump on the trend, you need to know the best ways to wear a sweater dress, and that's where we are here to help with our sweater dress wearing guide. It will help you pair the best accessories to go with all kinds of sweater dresses. So keep reading if you want to be dressed for comfort and style this winter.
Sweater Dress With A Leather Jacket
Name a more unique and chic combo. Leather jackets rarely go out of style, and they pair perfectly with a sweater dress for a classy yet edgy look. Try mixing pastel colors like pink and baby blue with black leather to give yourself a look that is both cozy and sharp.
Sweater Dress With A Long Cardigan
Knits all the way down give you a homely, super cozy look for the winter or fall. You can keep wearing this look into spring, too, once it gets too warm to wear a long overcoat. Make sure the cardigan is a long length to below the knees to make the look work its best.
Sweater Dress With Leggings
This is a classic look that will never go out of style. Pair thick chunky leggings with your dress, and you will warm and look fantastic. Keep the leggings dark, especially under paler-colored dresses for the best contracts. Sticking to black leggings means you can pull off a range of color and pattern options on top.
Sweater Dress With Boots
The great thing about sweater dresses is that they go with almost all styles of boots. Whether you are a thing length or ankle cut wearer, they will match your dress with style. You can also transition between lengths as the weather warms up, making the look last longer.
Sweater Dress With A Blanket Scarf
If you like to wear an off the shoulder sweater dress, then pairing it with a large blanket scarf is the way to go. This way, you can flash a bit of shoulder whenever you please, but keep yourself warm and stylish when necessary. You could even level up to a wooly poncho for the ultimate cute and cozy.
One Dress To Rule Them All
The sweater dress is the ultimate in flexible and stylish winter warmer options for you to have in your wardrobe. It is so versatile and matches with so many different styles that you will have options to choose from all the way up until spring.
So dig out your favorite sweater dress buying guide and find the best sweater dress to keep you warm and cozy this winter season.
If you found this article to be helpful, why not read another on our site.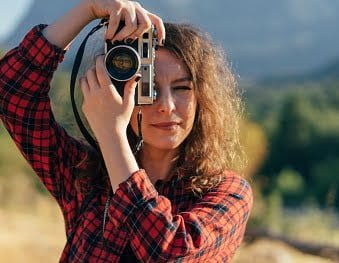 Andrea Parker is a reporter for Zobuz. She previously worked at Huffington Post and Vanity Fair. Andrea is based in NYC and covers issues affecting her city. In addition to her severe coffee addiction, she's a Netflix enthusiast, a red wine drinker, and a voracious reader.