Marketing and promotion of any product or service is challenging. Not just challenging, in most cases, it is extremely costly. Depending on the type of product or service, marketing method and promotional budget varies. In small companies promoting products has smaller budget. But in bigger companies, marketing budget is huge. In some cases, marketing budget in bigger companies can be several times the total annual revenue of many smaller companies. Within the whole picture, process of image clipping service is factored into the whole picture.
How Image Clipping Service Fits into the Whole Picture
In order to present something, we need to make it presentable. When we go out, we dress properly and when we are home, we dress relaxed. Women go through extensive length of preparation in beautifying them wearing makeups and selecting color matching dresses and accessories. Some even do their hair depending on the occasion. All done to make us presentable.
Same goes for presenting products to buyers. In store shelf and displays, products are organized on showroom condition. They look attractive the way they are presented. But when it comes to presenting the products online, it is different. No store shelves there to be stacked up. Only the product image is what counts. To make these product images presentable, image clipping service is used. Image clipping service providers offer their services to product owners or product photographers or marketing agencies in clipping the images to make them presentable.
Outsourcing Image Clipping to Save Money
Image clipping as a part of product marketing is typically done by a 3rd party service provider. No product owner is skilled to do the job and do not have time to do it. Bigger companies have bigger budget, so they don't bother doing it on their own. Some companies have inhouse photo editing team who do their photo editing. Some photography studios also have their inhouse team to do their own editing. But image clipping is a structured job that is labor intensive. Since outsourcing the job only costs a little, it is time and cost efficient to do the job on an outsourced basis.
There are a lot of jobs that get outsourced on a daily, weekly or monthly basis. Some season owners have products manufactured one to 4 times a year. They need image clipping service once or only a few times a year. On the other hand, some ecommerce product owners have daily image editing needs to they need to outsource their product photo clipping job on a daily basis.
Whichever the editing frequency is, outsourcing the image clipping job is always cost efficient. It will cost more for a company or individual to do it inhouse. Busy photographers or studios have skilled graphic designers inhouse, but it costs them more to get them done with their own team. Therefore, outsourcing image clipping job is the way to go.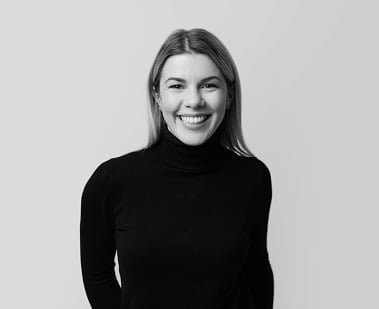 Nicole Ann Pore is a writer, an events host and a voice over artist. Travel, health, shopping, lifestyle and business are among the many subjects she writes about. Through quality and well-researched writing, she informs and even entertains readers about things that matter. She is also interested in film critiquing and filmmaking. Giving all the glory to God, Nicole graduated Cum Laude from De La Salle University Manila, Philippines with a Bachelor's Degree in Communication Arts.