There are now between 3.2 million and 37.8 million global influencers across Instagram, TikTok, and YouTube.
That figure doesn't even consider the influencers currently on social platforms like China's WeChat.
Social Media Influencers are big business and can make big bucks for their partner brands.
You can't argue with the numbers. Since 2019, the global influencer marketing market has more than doubled. And the market was worth a record 16.4 billion dollars in 2022.
So how can social media influencers have such a huge impact on a business?
In essence, a social media influencer is someone with credibility in a specific industry. Through their authenticity and reach, these content creators can persuade others with their information.
Meanwhile, social media influence refers to someone's ability to influence others' thinking on social networks. People with more influence are more likely to sell products or promote the ideas of companies they are working with to others.
Cassie Yu has seen the power of social media influencers and their impact on merchandising firsthand.
An expert in the field she managed over 2000 brand influencers globally on the on-trend fashion brand platform Revolve.
As the Brand Ambassador, she strategized the company's commission program boosting its users to over 20,000 and generating sales of over $3 million a month.
Yu has also devised pop-up events for the brands at New York Fashion Week and Coachella Music Festival, which harness the power of their influencer partners.
She says the key is to give everyday customers the power to be influencers, Revolve can harness the combined influence of its community: "As people engage with their favorite brands, they get rewarded. In addition to commissions, the program offers exclusive incentives, like invitations to revolve events/trips, exclusive gifting, and winning your own capsule collection."
Yu adds: "These people can see themselves grow their own followings to the point where they can also start promoting other brands.
"This model gives the retailer a powerful platform for amplifying brands and influencers. Then it can combine data with expert marketing and production."
Having worked in China, Yu says she envisages an explosion in the influencer market and its power in the West in the next couple of years: "Chinese influencers can make so much money from selling products.
"They employ a live streaming model where they will stream for hours and sell packages that enable them to promote products to millions of people. Then as they gain success, they become a brand themselves. I think it will take off here in the US very soon."
However, she adds that being a social media influencer is not as easy as it looks: "There is a lot of time and energy that goes into posts. Everyone is incredibly switched on now to the landscape. Even being authentic takes time and effort, it isn't just a case of switching on a camera," she says.
Yu adds: "If you want to make a living from influencer marketing, you have to know your brand, be authentic and credible. And you have to think carefully about your content."
As a social media merchandising expert in retail, Yu has built a name for herself.
She worked with Brittany Sky, the internationally regarded DJ and social influencer. Sky, in turn, has worked with global brands like Beats, Nike, Gillette and Smirnoff, Bud Light, and Puma.
She says she could never have achieved the heights of success as an influencer without Yu's help: "She helped me diversify my business and present myself in such a way I saw a huge increase in my brand's growth.
"Cassie is one of the world's most skilled social media merchandising managers. She is incredibly generous and supportive of you when you are managing a campaign and creative for a brand.
"Cassie understands the importance of deliverables that are needed for content. She has superior management skills and gives expert advice on maximizing working for the brand. She understands how to get the most out of engagement."
Yu has also worked with Sebastian Gunawan, one of Indonesia's leading high fashion designers.
She helped him build his exposure in the Chinese market thanks to a series of innovative campaigns she created.
He says: "Ms. Yu's acclaim owes in particular to her role in introducing new technologies that provide new ways of developing memorable conceptual designs, along with great aesthetics."
He adds: "Through her expertise, foresight, and leadership, Ms. Yu's work has been both original and ground-breaking on an international level. She takes an organization's design models and restructures them to become more attractive to consumers worldwide, thereby increasing profitability."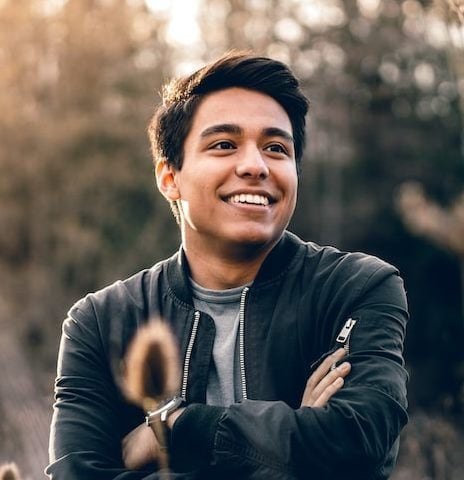 Wayne Probert is a senior reporter at Zobuz, covering state and national politics, and he is a grantee with the Pulitzer Center on Crisis Reporting. Before joining Zobuz, he worked as a freelance journalist in Kentucky, having been published by dozens of outlets including NPR, the Center for Media.