Are you sick of your iOS 17 iPhone only storing photographs that are skewed or crooked? We'll show you a quick and easy way to fix any crooked pictures you may have. This tutorial will show you the ropes and teach you how to use this function to its full potential. I say, "Shall we?"
Taking high-quality photographs has never been simpler than with today's advanced smartphone cameras. However, there are times when we get skewed or uneven photos because of factors like holding the phone at an awkward angle or trying to snap shots of things in motion. Thankfully, iOS 17 has a great function that can instantly and easily fix crooked images.
Table of Contents
The Straight Shooter's Guide to iOS 17
If you want to know how to use this easy technique to straighten your images, read on!
Step 1. launch Apple's Photos programme.
The Photos app on an iOS 17 device must be opened first. The app's icon should be either on your home screen or in your application folder.
Step 2: Pick a Picture
The next step is to find the picture you wish to straighten in your collection. To see an image at its full resolution, just tap on it.
Step 3. Go To The Menu Labelled "Edit."
To edit a photo, open it and then click the "Edit" button in the upper right corner. This will bring up the photo's editing menu.
Step 4. Select the Straightening Tool
Find the "Straighten" button in the list of editing tools. A dial or protractor icon is commonly used to represent it. Simply tapping on it will start the straightening process.
Step 5. Straighten The Horizon
A horizontal line will now be superimposed on your image. The horizon is represented by this line, and the goal is to have it match up with the horizon in the photograph. Simply spin the image with two fingers until the line is perpendicular to the horizon, and your shot will be straight.
Step 6. Confirm the Modifications
After making any necessary changes, click the "Done" button to save your work. With iOS 17, the modified photo will be saved directly to your library.
How to Get Pictures Perfectly Aligned
Here are some pointers to keep in mind when trying to straighten your photos:
1. Employ Gridlines
If you want your images to be more uniform from the get-go, you can activate the gridlines feature in the camera settings. The gridlines provide a visual reference that editors can use to better match the horizon.
2. Use the Combo of Straightening and Cropping.
You can straighten your photo and crop it at the same time if necessary in the editing software. Select the "Crop" tool and refine the frame to eliminate distractions after you've straightened your photo.
3. Try out Different Points of View.
Although the straighten function is most commonly used to align horizons, it can also be used imaginatively to try out other viewpoints. If you want to get different effects or compositions in your photos, try tilting the camera.
Conclusion
The straighten function in iOS 17 makes it simple to fix crooked or uneven images with no effort. Whether you're just starting out or are a seasoned veteran, this tool will be invaluable. Get your images in order right away so you may relish in great moments forever.
FAQs
In iOS 17, is there a way to simultaneously align numerous photos?
Unfortunately, iOS 17's straighten function isn't batch-editable at all. Each image that needs to be reoriented requires a new round of adjustments.
Does cropping and straightening photos ruin them?
A photo's quality is not diminished when straightened on iOS 17. This change does not compromise the original image's resolution or quality in any way.
Do older iOS versions support the straighten function?
Unfortunately, earlier versions of iOS do not support the straighten function. This feature might not be available to you if you're still using an earlier version of iOS.
Does iOS 17 allow for reversing the straightening adjustments?
In iOS 17, you can undo the straightening changes. To undo edits made to a photo, simply open it in editing mode and select "Revert" or "Cancel" from the menu.
Can videos also benefit from the straighten function?
The straighten function in iOS 17 is not applicable to videos in any way, shape, or form.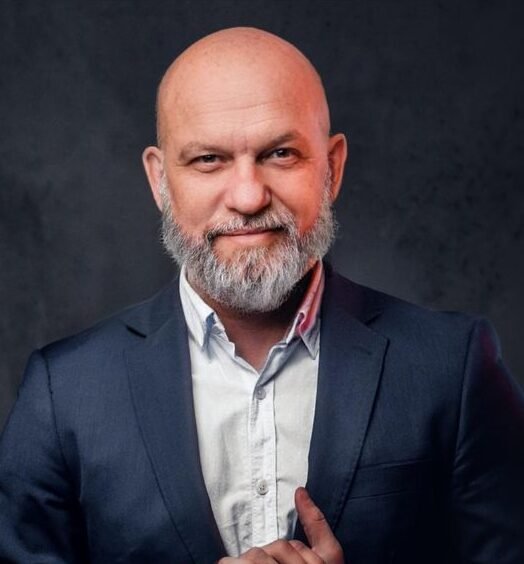 Rene Bennett is a graduate of New Jersey, where he played volleyball and annoyed a lot of professors. Now as Zobuz's Editor, he enjoys writing about delicious BBQ, outrageous style trends and all things Buzz worthy.