Apple's latest iPhones have become the gold standard in the rapidly developing smartphone market. Techies and Apple devotees alike are becoming antsy in anticipation of the forthcoming iPhone 15, with many wondering what new and exciting features and aesthetic upgrades Apple has in store. Here, we'll explore the fascinating world of the iPhone 15's design, exploring the features, materials, and aesthetics that could define the next generation of Apple's flagship smartphone.
Table of Contents
A Contemporary Style of Visual Expression
The iPhone 15 is anticipated to follow Apple's tradition of basic and elegant design. The next iteration of the iPhone is expected to build on the foundation laid by its predecessors by adopting a more polished and sophisticated design language, with sharper edges and tighter integration between its hardware and software.
Edge-to-edge screens with thinner bezels.
The potential for the iPhone 15 to have lower bezels and an edge-to-edge display is one of the most talked-about aspects of its design. The iPhone 15 could bring an even more immersive screen experience, with the display stretching to the device's edges to maximise the viewing area, following Apple's trend of reducing the bezel size in recent generations.
The rumoured under-display cameras on the iPhone 15 would make a notch or punch-hole cutout superfluous. With this new technology, it would be possible to create a display with no borders or seams at all.
Advanced materials increase durability.
The iPhone 15 is anticipated to continue Apple's tradition of high-quality hardware construction. Materials research has progressed to the point where we can anticipate Apple using ceramics or titanium alloys for the iPhone 15 to increase endurance without sacrificing design.
Prioritising Long-Term Effects
Apple has been making concerted efforts to lessen the environmental impact of its operations as global awareness of environmental issues grows. With the release of the iPhone 15, Apple is likely to maintain its dedication to environmental responsibility. Some examples of this approach include increasing the amount of recycled materials used, enhancing energy efficiency, and introducing environmentally friendly production practises.
Biometric Safety: A Brief History
Touch ID and later Face ID were game-changers for mobile device security when introduced by Apple. Further improvements in biometric security, such an under-display fingerprint sensor or enhanced facial recognition capabilities, could be introduced with the iPhone 15 to make the device even more secure and easy for customers.
Superior, State-of-the-Art Camera Features
The iPhone 15 is anticipated to continue Apple's tradition of breaking new ground in smartphone photography. The iPhone 15 is expected to produce outstanding images in low-light settings thanks to upgraded picture sensors, refined computational photography algorithms, and cutting-edge optics.
Augmented Reality Integrated Seamlessly
It is anticipated that the iPhone 15 would further incorporate augmented reality (AR) technology into its design. With the iPhone 15's enhanced processing power and sensors, augmented reality (AR) experiences will be more immersive than ever before.
Conclusion
The iPhone 15 has the potential to be a game-changing gadget that breaks new ground in terms of form and function. The iPhone 15 is set to revolutionise the smartphone industry with its cutting-edge design, cutting-edge display, cutting-edge materials, and cutting-edge sustainability efforts. We can't wait to see how the iPhone 15 influences the future of mobile technology, as Apple consistently amazes and surprises its fans with new innovations.
FAQs
When will Apple introduce the iPhone 15?
The release date of the iPhone 15 has not been confirmed by Apple. On the other hand, historical tendencies suggest that its debut will occur in the autumn of [this year].
Will there be 5G support on the iPhone 15?
It's likely the iPhone 15 will have 5G connectivity. The iPhone 15 is anticipated to follow Apple's tradition of including 5G technology in its iPhone series.
Does the iPhone 15 have significantly better battery life than the iPhone 14?
Although Apple has not revealed any specifics on the iPhone 15's battery life, the company normally works to enhance the battery life of each new iPhone. This suggests that improvements in battery life over earlier versions are realistic to anticipate.
Will USB-C be included in the iPhone 15?
Starting with the MacBook range, Apple has been progressively switching over to USB-C connections for its gadgets. Apple has been pushing for a common charging standard, thus it is possible that the iPhone 15 may include a USB-C connector.
What kinds of internal storage will the iPhone 15 have?
Apple typically provides a range of iPhone storage options, from the most basic to the most advanced. It's conceivable that Apple will offer a variety of storage capacities for the iPhone 15.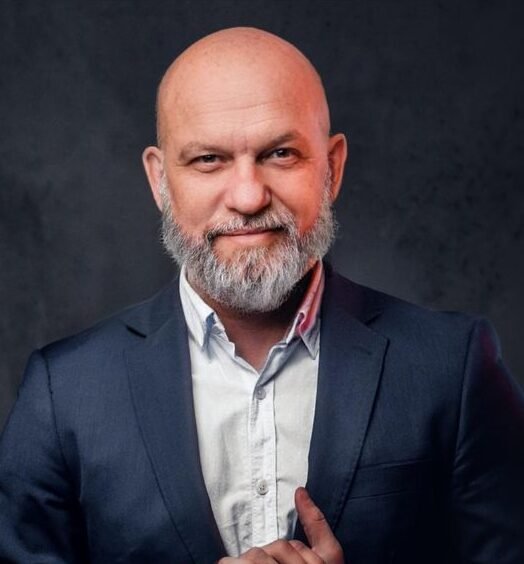 Rene Bennett is a graduate of New Jersey, where he played volleyball and annoyed a lot of professors. Now as Zobuz's Editor, he enjoys writing about delicious BBQ, outrageous style trends and all things Buzz worthy.