Many people today are concerned about their privacy in light of the ease with which their personal information may be accessed online. This article will walk you through the steps necessary to remove yourself from the wide internet arena, whether you are concerned about data breaches, your online reputation, or just want a new beginning. We'll go through several different approaches you might take to reclaim your online anonymity and privacy.
Table of Contents
Realising the Value of Confidentiality in Cyberspace
Protecting your privacy online is more important than ever in a world where your data is constantly being collected and stored. There is a plethora of personal information, from contact details to browsing histories, that is collected by online platforms and services. This information can be used for malicious purposes such as cyberstalking, identity theft, and retargeted advertising. By disconnecting from the internet, you reduce your exposure to these dangers and restore control over your private data.
Examining Where You Stand in the Digital World
Evaluate your present online presence before beginning the process of erasing yourself from the internet. In order to find any information already out there, such social media profiles, internet accounts, or public documents, you should first do a thorough search utilising search engines. Keep track of all the online services and resources that store your personal data and seem to know just what to do.
Eliminating Private Data From Online Services
The information you provide on social media sites can be quite telling about who you are. The first step is to check and modify your privacy settings on all of your accounts. It's a good idea to remove any old or irrelevant posts or photographs that could potentially reveal personal information. It is recommended that you deactivate or delete your social media accounts if you no longer use them.
Getting Rid of Your Digital Footprint
It's possible that you have sensitive information spread throughout the web in more places than just social media. Go to the respective website and delete your account the way they instruct you to. To do this, you'll need to either access your account's settings or get in touch with customer care. If you intend to permanently delete an account, you should first back up any relevant information.
Taking Charge of Online Directories and Search Engine Results
Google and other search engines frequently index data from a wide variety of sources that pertain to specific people. Requesting removal of results from search engines is one way to reduce one's digital footprint. Submitting a removal request is a necessary but not sufficient condition for prompt action to be taken. There are also online directories that aggregate and publish user data. Learn how to get in touch with these databases and ask that your information be removed.
Requiring the Deletion of Your Information From Online Services and Websites
If you don't have an account with a website or online service, the site or service may nevertheless store information about you. Finding these services and requesting deletion of your information is a top priority. You can get in touch with these websites directly if you look for contact details or privacy policies on them. If further information or follow-up is required, be prepared to supply it.
Safeguarding Your Individual Electronics and Virtual Assets
Protecting your own gadgets and online accounts is just as vital as getting your information off the internet. Always use a strong and unique password, take use of two-factor authentication when it's available, and keep your software up-to-date and secure. You may protect yourself from identity theft and other forms of abuse by taking these measures.
Future Security for Your Personal Information
After you have disconnected from the internet, you need take additional precautions to ensure your privacy. You should exercise caution when providing personal information online, check the privacy settings of the services you use on a frequent basis, and possibly use a virtual private network (VPN) to ensure your online safety. You may keep some measure of control over your online persona by keeping up with current recommendations for protecting privacy.
Conclusion
Finally, disconnecting from the web is a complicated but doable task. You may improve your online privacy and recover control of your personal data by implementing the strategies laid out in this article. Be as comprehensive as possible, keep an eye on your digital foot print, and be ready to adjust to new privacy concerns. Protecting your privacy online is a constant process that calls for your undivided focus and preventative action.
FAQs
When you disconnect from the internet, for how long will you be offline?
How long it takes to completely disconnect from the internet is highly context dependent. Completely finishing the process may take a few weeks or even months.
Will disconnecting from the web cause me to lose all my digital information?
Even if you completely disconnect from the web, your digital footprint will still likely remain in some form. Public records and archived materials may still contain useful information.
Can my data be deleted from every online service?
While it can be difficult to completely erase your information from every website and platform, there are actions you can take to significantly reduce your online footprint. Prioritise the largest and most visited sites and social media channels.
What should I do if my erased information resurfaces online?
If you have deleted information only to find it reappearing online, you should report this incident to the platform or website in question immediately.
Can I get help from a company if I want to vanish from the web?
The answer is yes; there are services dedicated to erasing one's digital footprint. If you need help or don't have time to complete the task on your own, they can help.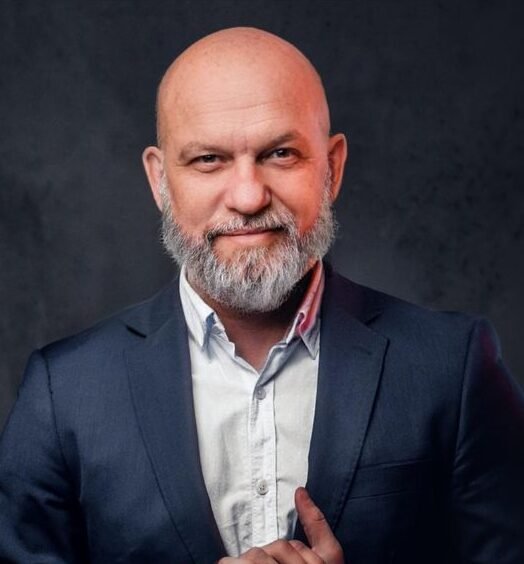 Rene Bennett is a graduate of New Jersey, where he played volleyball and annoyed a lot of professors. Now as Zobuz's Editor, he enjoys writing about delicious BBQ, outrageous style trends and all things Buzz worthy.