In the digital age it is increasingly difficult to start a business that offers its services even in the complicated and competitive world of the web.
Being successful is not as easy as it may seem: you have to be capable and in possession of certain skills and abilities, because working on your own business certainly involves several risks that cannot be underestimated.
Surely, it is of great help to be inspired by those who have succeeded before us, and thanks to their ideas and their skills have been able to give life to a profitable company able to influence the market trend, if not even the world of online business.
Surely, as Steve Jobs used to say, the first thing to do is to choose an industry you love, so it will be much easier to dedicate yourself to your new digital project.
Not only will it help you to not give up and not give in during the hard times of stress, but it will be fulfilling and challenging.
Also, dealing with something you know well helps you produce quality content and services.
You must also be a charismatic figure, a mentor capable of guiding and stimulating your eventual collaborators, so that you will be surrounded by a functional and optimized team.
About that, we asked to Jason Hsu, Entrepreneur from US, based on the Crypto World, to giving us some advices on how you can have success as an digital entrepreneur
Jason Cofounded KryptoGO USA, a Saas service-provider for affordable and lightweight KYC/AML solutions. Attended multiple accelerator programs, such as Draper University, Plug N Play Tech Center, Berkeley Blockchain Xcelerator and more. Currently he provide product marketing at BitMart, a Crypto exchange that operates in the US. In charge of token listings and their life cycles. Conducts live interview with project founders and CEOs. Runs marketing campaigns for each project and token to get existing/new users excited.
To become a successful entrepreneur you will also need to be talked about, and everyone will need to know (and respect) you.
So always aim to be the best: your ambitions must go hand in hand with your skills; as your ambitions grow, work to develop your skills!
Be in the front line, put your face out there and show what you're made of; only then will your value not go unnoticed.
Don't forget your most important interlocutor: the client you want to address, or who will come to you.
You have to analyze your audience in order to understand what their needs and requests are, so that you can offer them the best possible solution, suitable also to create a solid and lasting network of loyal to your brand and your company.
The fundamental thing, however, remains only one: be able to keep up with the times!
Don't let progress crush you, or run too fast for you to keep up.
Jump on the train of digital entrepreneurship and push hard to stay up to date with the latest trends and innovations you need to consider in order to propose and produce winning strategies. Try to stay one step ahead of your competitors, you need to be forward thinking in order to hit the mark. Finally, don't forget to equip your company with the right and most innovative means on the market, able to guarantee you better performances, at the highest level.
To achieve success and not to fail in your project you will have to get busy: roll up your sleeves, don't let yourself be scared. With perseverance and ambition you can get to the top, where you've always dreamed of. And if you still have some doubts don't worry: there are a lot of specialists in the field ready to confront with you and help you in this new venture of yours!
Follow Jason on Instagram .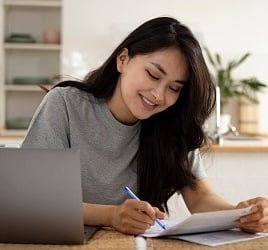 Amanda Byers is a graduate of Columbia, where she played volleyball and annoyed a lot of professors. Now as Zobuz's entertainment and Lifestyle Editor, she enjoys writing about delicious BBQ, outrageous style trends and all things Buzz worthy.