Are you planning on visiting Las Vegas anytime soon? You're not alone. As one of the most visited cities in the U.S., Las Vegas is a must-have trip for any fun-loving adventurer.
When planning your trip to Sin City, it's easy to get caught up in planning for casinos, shows, and special events. But there is so much more to Las Vegas than slots, comedy, and Cirque de Soleil.
Here is a list of some Las Vegas experiences not to miss on your trip. Continue reading to learn more.
Take a Walk Down the World-Famous Las Vegas Strip
The Las Vegas Strip is a 4.2-mile-long street that is home to many of these famous landmarks. Walking down the Strip, you'll see the lavish Bellagio Hotel and Casino, the iconic Caesar's Palace, and the massive MGM Grand Hotel and Casino.
You can also find world-renowned shows, like the Cirque du Soleil, along the Strip. With so much to see and do, a walk down the Las Vegas Strip is a must for any visitor to the city.
Visit the Hoover Dam
The Hoover Dam is one of America's most incredible engineering feats. Completed in 1935, the dam was built to control the Colorado River and provide hydroelectric power.
Today, the Hoover Dam is a popular tourist destination, offering tours of the dam and power plant, as well as a chance to see the Colorado River up close. Visitors can also learn about the dam's history and how it has helped shape the American West.
Go on a Helicopter Tour
One of the most popular Las Vegas experiences is going on a helicopter tour. This gives you a birds-eye view of the city and its many lights.
You can also experience the city in a whole new way by going on a tour at night. Night helicopter tours are a must-do for any visitor to Las Vegas.
You can see the bright lights of the Las Vegas Strip, the fountains at Bellagio, and the magnificent hotels. There are even helicopter tours that land on the top of the Stratosphere hotel so you can get an up-close view of the city.
See a Show
There are shows in Las Vegas for everyone, whether you're into music, comedy, or even Cirque du Soleil. If you're looking for a truly unique experience, check out one of the shows on the strip. From the world-famous Bellagio fountains to the erupting volcano at the Mirage, there's something for everyone in Las Vegas.
Shows are the perfect way to escape the heat of the day and enjoy a night out on the town. Be sure to check out the best events and book your tickets in advance to ensure you don't miss your favorite performance.
Take a Gondola Ride at the Venetian
There's something magical about Venice, and the Venetian in Las Vegas does a pretty good job of replicating that magical feeling. One of the best ways to experience the Venetian is to take a gondola ride. It's a great way to relax and take in the sights of the Venetian hotel.
As you float down the canals, you'll be serenaded by your gondolier and you'll get to take in the sights and sounds of the Venetian. It's a truly unique experience and one that you won't want to miss when you're in Vegas.
Visit the Neon Museum
The Neon Museum is a must-see for anyone visiting Las Vegas. This museum is dedicated to preserving the city's history and features some of the most iconic neon signs from Vegas's past.
It is home to over 200 retired neon signs. These signs have been restored and are on display for the public to enjoy.
The museum is located in the arts district and is a short walk from the Fremont Street Experience. The Neon Museum is open daily from 10 am to 6 pm. Admission is $18 for adults, $10 for seniors and students, and $5 for children ages 5-12.
Try Your Luck at a Casino
There's nothing quite like the thrill of gambling in a Las Vegas casino. Whether you're playing slots, roulette, blackjack, or poker, you're in for a memorable experience.
With so many casinos to choose from, you're sure to find the perfect one for you. And if you're lucky, you might just walk away with some winnings.
Check Out the Beautiful Red Rock Canyon
One of the best things to do in Las Vegas is to head to Red Rock Canyon National Conservation Area. Just a short drive from the Strip, this amazing desert area is full of beautiful red rock formations and hiking trails.
There are also plenty of opportunities to go rock climbing, horseback riding, and mountain biking. And if you want to take in the scenery from above, you can go on a scenic drive or hike to the top of one of the many peaks. No matter how you spend your time in the park, you're sure to have an incredible experience.
Ride the High Roller Observation Wheel
One of the unique Las Vegas attractions is the High Roller Observation Wheel. Standing 550 feet tall, it is the tallest Ferris wheel in the world and offers incredible views of the city. The 30-minute ride is smooth and relaxing, and you can even buy a drink to enjoy while you take in the sights.
If you're looking for an unforgettable experience in Las Vegas, be sure to ride the High Roller. Tickets are affordably priced, making it a great activity for couples, families, and groups.
Las Vegas Experiences
If you are looking for an unforgettable vacation, look no further than Las Vegas! This city is brimming with activities and experiences that will leave you awestruck.
There are plenty of Las Vegas experiences that are worth your time. From seeing the amazing shows on the strip to gambling in the world-famous casinos to exploring the desert surrounding the city, there is something for everyone in Las Vegas. Just be sure to plan ahead and research what you want to do so that you can make the most of your trip.
If you enjoyed this article about Las Vegas attractions, please check out the rest of our blog for more great content!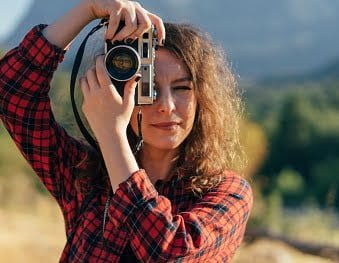 Andrea Parker is a reporter for Zobuz. She previously worked at Huffington Post and Vanity Fair. Andrea is based in NYC and covers issues affecting her city. In addition to her severe coffee addiction, she's a Netflix enthusiast, a red wine drinker, and a voracious reader.