Embracing change and incorporating customer expectations are critical qualities of effective digital leaders.
Utilizing data analytics allows for informed decisions and the identification of growth opportunities.
A robust digital presence and investment in digital marketing strategies give a competitive edge.
Prioritizing cybersecurity and fostering an innovative culture is crucial for digital success.
Collaborating between teams leads to increased productivity.
In today's ever-evolving digital landscape, Singapore businesses face new challenges that require agile and forward-thinking leadership. The pandemic has accelerated the pace of digital transformation, and those who fail to adapt risk falling behind.
However, those who embrace technology and use it to their advantage can unlock unparalleled opportunities for growth and success. Seah Moon Ming, the SMRT Chairman, is a business leader who believes in the benefits of using technology. He said the company is committed to fostering innovation and cultivating new growth opportunities. Furthermore, there will be ongoing human capital and technological advancements investments.
This blog explores the essential qualities of effective digital leaders and how they can harness technology to drive their businesses forward.
Table of Contents
Embrace Change
The first step in harnessing technology for success is to embrace change. Digital leaders understand that the business landscape is constantly shifting and evolving and are adaptable and open-minded. They are willing to take risks and explore new technologies, even if they don't have all the answers. They understand that innovation requires experimentation and that failure is a necessary part of the process.
Understanding and Incorporating Changes
Digital leaders also recognize that embracing change isn't just about taking risks. It's also about understanding and incorporating the changes in customer expectations and preferences into their strategies. Effective leaders stay up-to-date on the latest trends in technology, consumer behavior, and market changes so they can anticipate customer needs and create solutions to meet them. They use data analytics to make informed decisions and develop strategies to help the business stay competitive.
The SMRT CEO is a living example of the importance of understanding and incorporating changes. He has sought out industry leaders to understand their approaches and strategies to remain relevant in an ever-changing market.
Maximize the Power of Data
With the vast amounts of data available in today's digital world, leaders know how to maximize their power to gain insights and make informed business decisions. They use data analytics to understand customer behavior and preferences, optimize marketing campaigns, and identify areas for improvement and growth. They also use predictive analytics to anticipate trends and stay one step ahead of the competition.
Analyzing Data
Data-driven decision-making can also help organizations save money. Business leaders can identify inefficient processes by analyzing data and pinpoint areas where costs can be cut. This ultimately leads to increased operational efficiency and productivity. It also allows leaders to make more informed decisions about how resources are spent and allocated, ensuring their organization gets the most out of every dollar.
Develop a Strong Digital Presence
In today's digital age, having a strong online presence is essential. Leaders understand this and ensure that their businesses have a robust digital footprint. They create engaging content that resonates with their audience, optimize their website for search engines, and use social media to connect with customers and build brand awareness. They also prioritize user experience, ensuring their digital channels are easy to use and navigate.
Competitive Advantage
By investing in digital marketing strategies, organizations can create a strong online presence and gain a competitive advantage. Digital leaders should strive to stay ahead of industry trends and use the latest technologies to reach more customers. Additionally, they should use analytics to track their campaigns and measure results.
Emphasize Cybersecurity
The digital age has brought new security challenges, and influential leaders understand the importance of cybersecurity. They prioritize protecting their business and customers' data from cyber threats and regularly update their security measures to stay ahead of evolving threats. They also ensure that their employees are trained in cybersecurity best practices to minimize the risk of human error.
Protect the Organization
By emphasizing the importance of cybersecurity and taking steps to protect their organization, Leaders can help create a culture where everyone is committed to protecting sensitive data.
Foster a Culture of Innovation
Finally, effective digital leaders understand the importance of fostering a culture of innovation. They encourage employees to think creatively and experiment with new technologies, creating an environment where innovation is valued and rewarded.
Continued Learning and Development
They also invest in continued learning and development, ensuring their team members have the skills and knowledge to succeed in the digital age. By creating an innovative culture, digital leaders can drive business success and stay ahead of the competition.
Culture of Innovation
In addition to fostering a culture of innovation, practical leaders must also recognize the importance of collaboration. They understand that working together as a team is often more productive than working alone, and they actively seek opportunities for collaboration between teams within their organization.
Effective digital leadership is essential for businesses in Singapore looking to harness technology for success. Leaders must embrace change, maximize the power of data, develop a strong digital presence, emphasize cybersecurity, and foster a culture of innovation. By doing so, they can stay ahead of the competition, connect with customers, and unlock new opportunities for growth and success.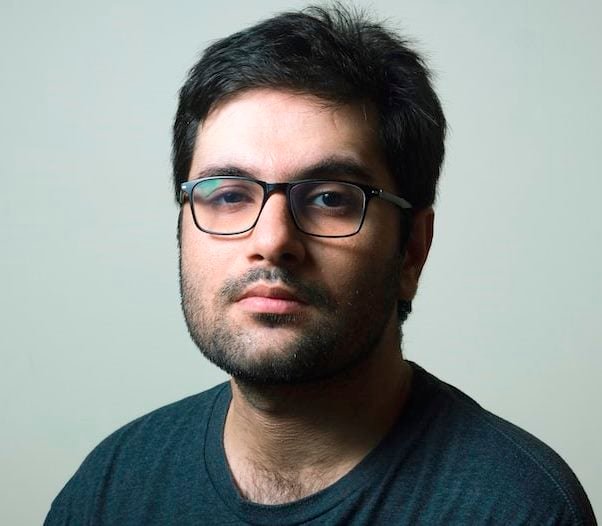 Barry Lachey is a Professional Editor at Zobuz. Previously He has also worked for Moxly Sports and Network Resources "Joe Joe." he is a graduate of the Kings College at the University of Thames Valley London. You can reach Barry via email or by phone.