Can you imagine the convenience of savoring the fresh catch of the day without stepping outside your home? Modern technology has made it possible to buy whole fish online and deliver it to your doorstep. Online fish delivery services are changing the game, ensuring you can enjoy the freshest fish, sourced sustainably, with just a few clicks. This article will guide you through the process from the ocean to your table, showcasing how fish delivery services operate and their benefits.
Table of Contents
The Journey of Your Fish: From Ocean to Online
The journey of your fish begins in the ocean, where it's responsibly caught or sustainably farmed. Once caught, the fish is quickly chilled to maintain freshness and quality. It's then transported to the processing facility, where it's cleaned, filleted, or kept whole based on the order. The quality control measures taken during these steps are crucial to ensure you get the freshest possible product.
The Online Order and Delivery Process
The process of buying fish online begins with you browsing through the available options. Most online seafood platforms provide a variety of choices, from whole fish to fillets and from common species like salmon and tuna to more exotic varieties. Once you've selected your fish, placed your order, and paid, the fish is prepared for delivery.
The preparation includes careful packaging to maintain the fish's temperature and prevent damage during transit. It's then handed over to a delivery partner who ensures the package reaches you within the stipulated time. Most online fish delivery services aim to deliver as soon as possible, often within 24 hours of the order, to ensure optimum freshness.
Benefits of Ordering Fish Online
Ordering fish online provides numerous benefits. First and foremost, it offers unparalleled convenience. You no longer need to take time out of your busy schedule to visit a fish market or grocery store. With just a few clicks, fresh fish can be delivered to your home.
Additionally, online platforms often provide a wider variety than local stores, allowing you to experiment with different types of fish. Online fish delivery services ensure transparency by providing detailed information about the fish's source and sustainability certifications. This allows you to make informed decisions and support sustainable fishing practices.
The Future of Fish Delivery Services
As technology advances, fish delivery services are expected to become more efficient and customer-focused. Real-time tracking, same-day deliveries, and custom orders are some features we can anticipate. Additionally, as consumers become more environmentally conscious, delivery services that emphasise sustainability and responsible sourcing will likely take the lead in the market.
Challenges and Solutions in the Fish Delivery Space
While fish delivery services offer many benefits, they also face challenges. One significant challenge is ensuring fish freshness during transit, particularly in warmer climates. However, advancements in packaging technology, including temperature-controlled packaging, are helping to mitigate this issue.
Another challenge is maintaining a fully traceable supply chain. Blockchain technology provides a solution, enabling consumers to track their seafood's journey from the ocean to their plate, thereby enhancing transparency and trust.
Making the Most of Your Fish Delivery Service
To fully benefit from a fish delivery service, choosing a reputable provider is important. Look for services that prioritise sustainability, provide detailed product information, have positive customer reviews, and offer a suitable delivery timeframe for your needs.
Conclusion: Enjoy the Bounty of the Ocean, Delivered to Your Table
From ocean to table, fish delivery services are revolutionizing how we buy and consume seafood. They combine convenience, variety, and transparency benefits, allowing you to enjoy fresh, sustainably sourced seafood easily. So why wait? Explore the world of online seafood shopping and make the most of the ocean's bounty, delivered straight to your table.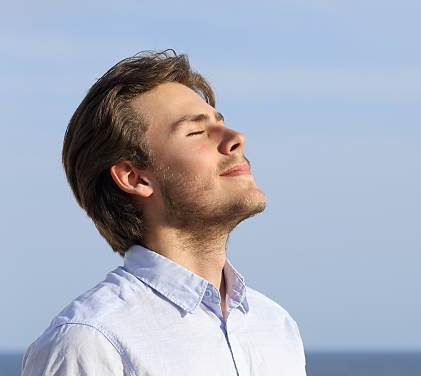 My name is Tom William a expert content creator and SEO expert having Proven record of excellent writing demonstrated in a professional portfolio Impeccable grasp of the English language, including press releases and current trends in slang and details.