Microsoft has made startling discoveries concerning vicious assaults against Linux and Internet of Things (IoT) devices, highlighting the changing nature of cybersecurity. Experts in the field and regular users alike are quite worried about these attacks. This piece is an effort to educate readers about the nature of these cyber attacks and the damage they may do. In this article, we will explore the origins of these assaults, the vulnerabilities they target, and the solutions that may be implemented to better secure Linux and IoT gadgets.
Table of Contents
Increased Cyber Risks
Cybercriminals are always looking for new ways to exploit weaknesses in today's interconnected, technologically pervasive environment. There has been an increase in cyberattacks aimed against Linux and IoT systems since hackers now have a much larger target population. Recent findings by Microsoft illuminate the gravity of the situation and highlight the critical need for stepped-up security immediately.
Recognising the Assaults
Microsoft has found hacks that are unprecedented in their sophistication and brutality. Hackers are using sophisticated methods to infiltrate Linux and IoT devices, compromising data and potentially taking control of entire networks. If unchecked, these attacks can compromise personal information, shut down essential services, and wreak widespread destruction.
Causes of Attack
Multiple entry points are used by the attackers to compromise Linux and IoT devices. Among these are:
Infections with Malware: Malware, including trojans, ransomware, and botnets, is used by hackers to infiltrate computers and carry out illegal operations without being noticed.
Cybercriminals get unauthorised access to Linux and IoT devices via network exploitation, where they take advantage of loopholes in network protocols and device configurations.
Users can be tricked into disclosing personal information or downloading malware through social engineering techniques such as phishing emails and malicious websites.
Attackers compromise devices by taking advantage of flaws in the software that runs them, such as the operating system, apps, and firmware.
Effects & Repercussions
The fallout from such hacks can be extremely severe. Once infiltrated, networks can be hijacked, sensitive data stolen, and vital infrastructure disrupted using Linux and IoT devices as springboards. If an Internet of Things (IoT) device that controls a crucial service or industrial system is compromised, it could lead to financial losses, data breaches, reputation damage, and even bodily harm.
Enhancing Cybersecurity Precautions
Adopting stringent security measures is crucial for protecting against the hazards posed by these cyber threats. Individuals, groups, and producers of technological devices can take the following preventative measures:
Maintaining up-to-date software is essential for fixing security flaws and blocking exploits that have already been discovered.
Strong Passwords and Authentication Enable multi-factor authentication and use strong, unique passwords to keep off intruders.
Segmenting the network means cutting off certain parts of the network so that an assault has less of an effect.
Constant Surveillance and Reaction to Security Incidents: Use advanced security monitoring technologies and create a solid incident response plan to quickly identify and counteract cyber threats.
Awareness and Instruction for Users: Users can be better prepared to identify and prevent dangers if they are taught about typical attack vectors, phishing strategies, and safe online practises.
Conclusion
In order to protect our digital ecosystems from the increasing number of malicious assaults, quick action is required. We can strengthen our defences and prepare for the ever-changing threat landscape by learning more about the origins of these attacks and putting them into practise. To secure a safer digital future, it is essential for individuals, businesses, and manufacturers to work together and make cybersecurity a top priority.
FAQs
Do all Linux and IoT devices have the same level of exposure to cyberthreats?
Security measures, upgrades, and the availability of known vulnerabilities are not the only things that can affect Linux and IoT devices' vulnerability. However, in order to reduce vulnerability, it is necessary to implement security best practises and safeguards.
Is virus protection software enough to fend off these cyberattacks?
Antivirus software is a vital part of cyber defence, but it is not a foolproof shield against hacking attempts. Effective risk mitigation requires a multi-layered security approach, which should include frequent upgrades, network segmentation, and user awareness.
If my Linux or Internet of Things device is hacked, what should I do?
You should remove your device from the network immediately if you have any reason to believe it has been compromised. Follow the advice of your organization's IT department or local authorities to fix the problem.
Do those responsible for cyberattacks face any kind of punishment in court?
There might be serious legal repercussions for those who engage in cyberattacks. Global efforts are underway to track down and apprehend the cybercriminals responsible for these attacks.
How can makers of electronic gadgets help lessen the effects of cyberattacks?
Manufacturers have a significant responsibility for the safety of their products. Manufacturers can aid in protecting their consumers from cyberattacks by incorporating strong security measures throughout development, performing frequent security audits, and fixing vulnerabilities as soon as they are discovered.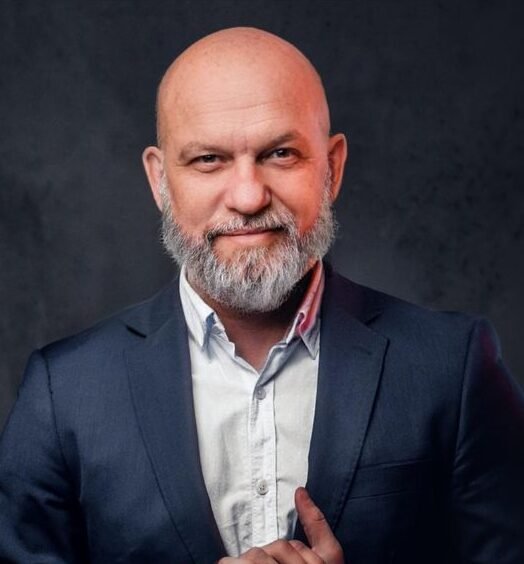 Rene Bennett is a graduate of New Jersey, where he played volleyball and annoyed a lot of professors. Now as Zobuz's Editor, he enjoys writing about delicious BBQ, outrageous style trends and all things Buzz worthy.