USB sticks have rapidly gained in importance as a means of data transfer and storage in the modern digital era. The benefits they provide, however, come with a danger of malware attacks. USB sticks can now be used as a delivery mechanism for malicious software that can infiltrate your machine and cause havoc. It is essential to be alert to the dangers and to take preventative measures to safeguard your data and your gadgets. Here, we'll go over several preventative measures you can take to keep malicious software off of your USB drive.
USB sticks, often called flash drives or thumb drives, are frequently used to transport huge amounts of data due to their small size and high storage capacity. Their ease of use, however, is not without potential risk if safety measures are not taken. This article's goal is to help you keep your USB stick safe from viruses and other malicious software.
Table of Contents
Comprehending USB Viruses
Malicious software that can spread to a computer when a USB drive is connected is known as USB malware. Viruses, worms, Trojan horses, and ransomware are all examples of malware. When an infected USB drive is plugged into a computer, malware can quickly travel throughout the system and destroy whatever data it can get its hands on.
Methods of Widespread Malware Distribution
There are a number of vectors that can be used to spread malware onto USB drives. Methods that are commonly used include:
Automatic execution of malicious code upon USB stick connection is possible through the use of "autorun" exploits.
User duping via social engineering is a potential vector for attackers to spread malware via USB drives.
Attached to a hacked computer or shared with other infected devices, a USB stick is at risk of infection.
USB drives can become infected if users download files from malicious or corrupted websites.
Symptoms of a Virus-Infected USB Drive
It's crucial to know how to spot a contaminated USB stick so that further damage can be avoided. Some of the most frequent warning signs of a hacked USB stick are:
Delay in Response Time or File Transfer Speed: These could be indicators of malware infection on your USB flash drive.
Malware can display erratic behaviour such as error messages, pop-ups, and background activities that you have never seen before.
File Disappearance/Replacement with Unfamiliar Files: If you notice that files and folders on your USB drive mysteriously vanish or are replaced, you may have a virus.
Quick action is required if your antivirus programme warns you that a USB flash drive contains viruses or poses a security risk.
Safety Precautions
The following are some precautions you can take to safeguard your USB stick from malicious software:
5.1 Always Install the Latest OS Updates
Maintaining a secure system requires regularly updating the operating system. Maintaining a system that is up-to-date with the latest security patches and updates is essential.
5.2 Make Sure You Have a Good Antivirus Programme
Keep your computer protected from viruses by installing and updating reliable antivirus software. Scanning your USB stick for malware should be a regular habit, and your antivirus software should be configured to automatically scan any connected devices.
5.3 Check USB Drives Before Using Version
Scan your USB drive with antiviral software before opening any data on it. By taking this precaution, you can eliminate any malicious software before it has a chance to cause damage to your computer.
5.4 Disable USB Read/Write Access
You may want to set your USB stick to prevent unauthorised changes. The chance of malware infections is greatly reduced because no new files may be added to the stick with this option enabled.
5.5 Be Wary of Unreliable Information
Don't use flash drives from someone you don't know or trust. If you want to avoid getting a USB stick with malware on it, be sure to only buy from trusted brands and authorised retailers.
5.6 Get an Education (and give one)
Keep up with the latest news about viruses, and read up on how to use USB sticks safely. Spread this information to help increase awareness and stop any further outbreaks.
Fixing a USB-borne virus infection
If, despite your best efforts, your USB stick becomes infected with malware, you can remove it by following these steps:
To stop the infection from infecting other programmes on your computer, remove the USB stick.
Scan your PC for malware with a reputable antivirus programme.
Remove any remaining virus from the infected USB drive by formatting it.
You can either restore everything from a backup or, if that's not possible, scan each file before copying it back to the USB drive.
Wrap-Up
It's crucial to prevent malicious software from infecting your USB stick in order to keep your data and devices safe. You may protect yourself and your digital belongings from malware by following the safety precautions outlined in this article. Maintaining a safe online presence requires constant vigilance, regular software updates, and familiarity with emerging risks.
FAQs
When should I run a virus scan on my USB drive?
When connecting a USB drive to a computer, it is wise to run a scan each time, especially if the drive has been used on other gadgets or came from an untrustworthy source.
Can I trust that anti-virus software will keep any malicious software off of my USB drive?
Antivirus programmes are effective against many forms of malware, however they are not infallible. Although the risk of infection has been reduced, vigilance and good hygiene practises should always be observed.
Can malware only be transferred to my PC via USB drives?
No, there are many additional ways for malware to infect systems, such as through compromised networks, email attachments, and rogue websites. Malware could be spread through a variety of channels, USB sticks being one of them.
Should I only buy USB flash drives from reliable companies?
If you want to lessen your chances of getting a USB stick with malware on it, be sure you only buy from trusted manufacturers. USB drives should be scanned before use, no matter where they came from.
What happens to my stuff if malware infects my USB drive?
Formatting an infected USB drive will eradicate any malware, but it will also delete any data on the drive. You can either scan the entire USB stick or scan each file individually to see if you can get them back.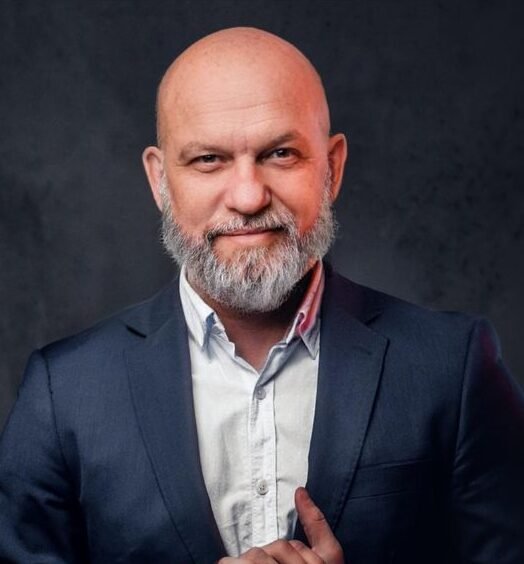 Rene Bennett is a graduate of New Jersey, where he played volleyball and annoyed a lot of professors. Now as Zobuz's Editor, he enjoys writing about delicious BBQ, outrageous style trends and all things Buzz worthy.