Apple has a long history of technological leadership, with products that often push the envelope. Apple's unveiling of the Mac Pro Workstation equipped with M2 Ultra Silicon is really exciting. This revolutionary update will completely change the professional computer scene by giving artists, designers, and programmers access to previously unimaginable levels of speed and functionality. In this post, we'll take a closer look at the new Mac Pro's revolutionary features and discuss why they make it so special.
Table of Contents
M2 Ultra Silicon's Incredible Strength
Apple's latest and greatest CPU made for professional workstations, M2 Ultra Silicon, is at the core of the new Mac Pro. This advanced processor takes full advantage of Apple's unique design to provide unprecedented speed, efficiency, and performance. With its cutting-edge AI capabilities, increased graphics processing, and lightning-fast memory bandwidth, the M2 Ultra Silicon offers professionals the pinnacle of computing power.
Freeing One's Imagination to Achieve Greatness
When it comes to processing power, nothing compares to a Mac Pro Workstation equipped with M2 Ultra Silicon. Pros can easily take on labor-intensive activities thanks to its powerful processing capabilities. The Mac Pro's lightning-fast capabilities are ideal for any creative professional who regularly deals with large files, such as video editors who work with high-resolution footage, 3D designers who generate complicated models, or software developers who compile code.
Improvements in Graphics Capability
The intricacy and requirements of modern visual productions necessitate a workstation capable of handling graphics-intensive operations. The sophisticated GPU architecture of the M2 Ultra Silicon allows the Mac Pro Workstation to shine in this regard. Real-time rendering, complex visual effects, and fully immersive virtual reality are all made possible by the Mac Pro's powerful graphics processing capabilities. Now more than ever, designers, animators, and game developers can realise their concepts in stunning realism and detail.
Innovative New Methods of Storing Data
The Mac Pro Workstation has state-of-the-art memory and storage options in addition to its remarkable processing and graphics capabilities. By using cutting-edge solid-state drives (SSDs), the M2 Ultra Silicon enables professionals to quickly and easily handle large files and datasets. Additionally, the Mac Pro's increased memory capacity permits simultaneous use of multiple applications and proficient management of intensive tasks.
Incomparable Growth and Networking
To be more efficient, professionals use a wide variety of add-ons and extras. The Mac Pro Workstation satisfies these requirements with its many available connections. The Mac Pro provides a wide variety of connections, including Thunderbolt ports, USB Type-C, Ethernet, and HDMI, so you can hook up all your necessary peripherals. The workstation's modular construction also makes it simple to add on to or modify as needs change.
High-Tech Air Conditioning Units
High-performance workstations can't risk overheating, even while under heavy loads, hence they need reliable cooling systems. The Mac Pro Workstation's cutting-edge cooling technology makes use of cutting-edge thermal architecture to maintain stable performance and prevent thermal throttling. Professionals may use their Mac Pro to full capacity without worrying about overheating thanks to this clever cooling solution.
A Visual and Auditory Immersion
The Mac Pro Workstation provides an outstanding audio and visual experience to go along with its cutting-edge graphics and processing power. High-quality audio reproduction is possible for demanding professional applications like music production and film editing thanks to high-fidelity speakers and Dolby Atmos support. In addition, content creators and visual artists may feast their eyes on the Mac Pro's gorgeous Retina display, which features vivid colours and excellent resolution.
Superior Confidentiality and Safety
Professionals dealing with valuable and private information place a premium on keeping it safe. To ensure that the Mac Pro Workstation offers top-tier security, Apple has gone to great lengths. The Mac Pro has multiple layers of security to protect your data and privacy, including encrypted storage, secure boot, and advanced biometric authentication options like Touch ID and Face ID. Professionals can carry out their duties with serenity knowing that their most prized possessions are safe from prying eyes.
Conclusion
The introduction of the Mac Pro Workstation powered by M2 Ultra Silicon is an important step forward for the professional computing industry. Apple's dedication to quality has paid off with a workstation that offers cutting-edge processing power, stunning visuals, flexible networking options, and top-notch safety features. The Mac Pro provides unmatched power and efficiency, providing inspiration for creative professionals, developers, and data scientists while increasing their output.
FAQs
Can video be edited on a Mac Pro Workstation?
Absolutely! The M2 Ultra Silicon-equipped Mac Pro Workstation is a great option for professional-quality video editing. Thanks to its robust processing power and cutting-edge graphics capabilities, professionals can play back, render, and export high-resolution film with ease.
Can I add more RAM or storage to the Mac Pro Workstation?
The Mac Pro Workstation does, in fact, have a modular design that facilitates upgrades and modifications. Your workstation may grow with your demands thanks to the ability to add more storage and memory as needed.
Can I use numerous monitors with my Mac Pro workstation?
Certainly! The Mac Pro Workstation's support for additional screens paves the way for professionals to set up roomy, comfortable workspaces that are also highly productive. The Mac Pro's superior graphics processing power allows it to easily support a wide array of high-resolution screens.
Is it possible to connect an external GPU to the Mac Pro Workstation?
Yes, the Mac Pro Workstation is compatible with external GPUs, giving experts the option to expand their current graphics capabilities. If you have an external graphics card that is compatible with your computer, you may free up even more processing power for graphics-intensive tasks.
What safety options does the Mac Pro desktop computer provide?
The Mac Pro Workstation is designed with privacy and safety in mind. It has strong authentication systems including Touch ID and Face ID, as well as secure boot and encrypted storage. By taking these precautions, you may rest assured that your data and efforts will be safe from prying eyes.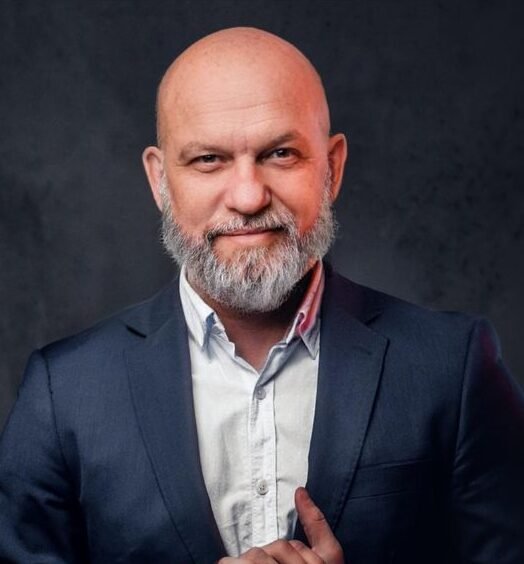 Rene Bennett is a graduate of New Jersey, where he played volleyball and annoyed a lot of professors. Now as Zobuz's Editor, he enjoys writing about delicious BBQ, outrageous style trends and all things Buzz worthy.