Malware is a continual worry for online retailers in the modern digital world. Recently, a particularly severe piece of malware has appeared, which poses a serious threat to online retailers because of the weaknesses it exploits. In this post, we'll learn about this malware, its potential effects, and, most significantly, some concrete measures eCommerce businesses may take to protect themselves.
Table of Contents
1: Recognising the Danger: What Is the Malicious Software?
The "StealShop" spyware is particularly harmful because it targets online stores. Malware like StealShop can sneak into e-commerce sites and steal confidential information including customers' credit card numbers, names, and passwords. Cybercriminals then utilise this data in fraudulent operations, which costs businesses and their customers money and hurts their brand.
2. Consequences: Dangers StealShop Malware Pose
For online stores, the repercussions of a successful StealShop malware campaign can be devastating. Some of the major ramifications are as follows:
a. Economic Damage
E-commerce operations rely greatly on clients' complete faith and reliance in order to succeed. Financial loss can occur as a result of fraudulent transactions, legal liabilities, and possible fines if consumer data is compromised by malware.
b. Injury to One's Reputation
The reputational damage caused by a security breach to an online store can be severe. Loss of trust from clients whose personal information has been hacked can have a serious effect on a company's bottom line.
c. Legal Implications
Failure to appropriately protect consumer data may result in legal implications for online merchants in some jurisdictions. To prevent potential legal repercussions, it is essential to adhere to data protection standards such as the General Data Protection Regulation (GDPR).
How to Prevent StealShop Malware from Damaging Your Online Store
Now that we have an appreciation for the gravity of the situation, let's look at what precautions eCommerce businesses may do to protect themselves from the malicious StealShop malware:
Patch and Update Your Systems Regularly
The best way to protect your eCommerce platform from malware is to always use the most recent version of the platform's software. Regular updates and patches are released by developers to fix security flaws. If these upgrades aren't applied quickly, your systems may be vulnerable to attack.
Strong Password Policies Should Be Instated
Passwords that are simple to guess or are insecure invite hackers to gain access to your account. Make sure that your eCommerce platform has strict password regulations, such as requiring a minimum number of characters, different case sensitivity, and the use of special characters. In addition, stress the need of having robust passwords and encouraging clients to change them regularly.
Make use of safe payment processors
When conducting business online, it is important to work with reliable and safe payment channels. To protect private consumer information, these gateways frequently use cutting-edge security technologies including encryption and fraud detection software.Perform Frequent Penetration Testing and Security Audits
Finding security flaws in your eCommerce systems requires routine security audits and penetration testing. You can find vulnerabilities and take preventative action against them before cybercriminals exploit them by simulating real-world attacks.
Inform Your Staff and Clients
The success of malware attacks frequently relies on human error. The possibility of a security breach can be greatly reduced by informing employees and consumers of the dangers posed by phishing attempts, suspicious emails, and dangerous browsing habits.
Conclusion
As the nature of cybersecurity threats continues to evolve, online retailers must take proactive measures to safeguard their operations and their customers. eCommerce businesses can reduce the risks posed by malware like StealShop by instituting stringent security measures, keeping up with new security threats, and encouraging a culture of cybersecurity.
FAQs
How does the StealShop malware zero in on online retailers?
The StealShop malware targets e-commerce sites in order to steal private information such customers' credit card numbers. The cash gain from fraudulent transactions and the associated reputational damage motivate its focus on eCommerce enterprises.
Can anti-malware programmes alone keep online stores safe from the StealShop virus?
Although antivirus software is a crucial part of any cyber defence strategy, it is not enough to defend online retailers from threats like StealShop. System updates, robust password regulations, and employee education are just some of the additional steps that must be taken.
How can online retailers tell if they've been infected with the StealShop malware?
StealShop malware is notoriously difficult to detect due to its covert nature. But keeping an eye out for odd behaviour, installing intrusion detection systems, and performing routine audits can help spot security holes.
Is the StealShop malware more likely to attack smaller eCommerce businesses?
Cybercriminals may focus on larger eCommerce enterprises, but it doesn't mean small ones are safe. Smaller businesses are a common target for cybercriminals because they may have less robust defences. Cybersecurity must be a top priority for even the smallest online retailers.
To insure against financial losses brought on by the StealShop virus.
Financial losses from a StealShop malware attack might be lessened with the use of insurance products like cyber liability insurance. It is important to assess the policy's provisions and make sure they account for the unique dangers posed by malware and data breaches.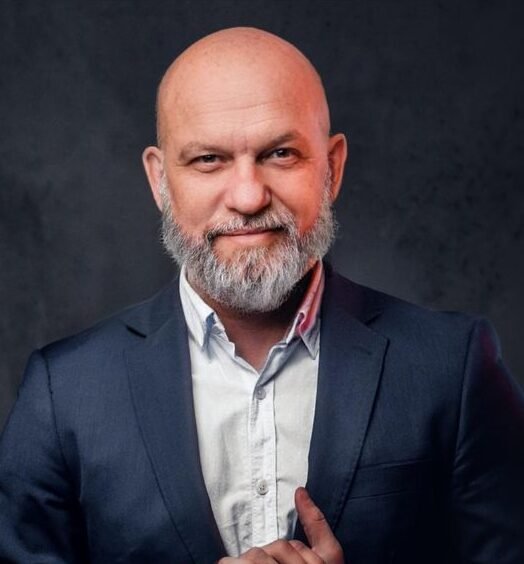 Rene Bennett is a graduate of New Jersey, where he played volleyball and annoyed a lot of professors. Now as Zobuz's Editor, he enjoys writing about delicious BBQ, outrageous style trends and all things Buzz worthy.