Businesses in the modern digital age are always looking for ways to improve their security because of the prevalence of cyber threats. Passwords represent a significant security hole. In order to get access to a system, hackers only need to find one weak password. In response to this problem, Google Workspace created a game-changing solution that makes it possible for companies to do away with passwords permanently. In this post, we'll take a closer look at Google Workspace's cutting-edge features and discuss how they're changing the game for business security.
Table of Contents
Security Flaws and Convenience Caused by Passwords
Passwords have been the standard for securing digital resources for quite some time. But they also bring their own difficulties with them. Hackers love it when users choose simple passwords like "123456" or "password," which are easy to guess. On the other hand, it's not uncommon for users to have to reset their passwords often because they can't remember the lengthy string of letters, digits, and special characters it contains.
In addition, phishing assaults, keyloggers, and data breaches all pose serious threats to the security of password-based authentication systems. This means that protecting a company's data and infrastructure is an ongoing battle. The constant need to create, memorise, and reset passwords is a major source of stress and distraction.
Password-Free Authentication Is Now Available
As part of its ongoing efforts to strengthen security, Google Workspace has enabled passwordless authentication in recognition of the limitations and weaknesses of passwords. This novel method is designed to improve the user experience and strengthen the security infrastructure of enterprises.
With passwordless authentication, users can gain access to their accounts without using a password. Security keys, mobile devices, and biometrics (fingerprint and facial recognition) are only some of the alternatives that can be used for authentication. By doing away with the need for passwords, businesses may greatly lessen the likelihood of security breaches and unauthorised access.
Security Keys Allow for Heightened Protection
The use of security keys is integral to Google Workspace's password-free authentication. In addition to a username and password, users will also need to have possession of one of these physical devices. Using public-key cryptography, security keys ensure that an attacker still needs physical possession of the security key in addition to the user's password in order to obtain access.
USB keys and Bluetooth-enabled security fobs are only two examples. To access their Google Workspace account, users must either plug in their security key or establish a wireless connection. The risk of hacking is greatly reduced with this multi-factor authentication method, allowing organisations to rest easy.
Integration of Biometrics and Mobile Devices for Secure Login
Google Workspace supports both security keys and passwordless authentication via mobile devices. Users can safely access their accounts with just a touch or a glance using the built-in biometric sensors like fingerprint readers or facial recognition technologies.
Incorporating mobile devices into the identification process provides a more streamlined and convenient experience, given the pervasiveness of these devices in our daily lives. The necessity for complicated passwords or extra security keys is eliminated. Instead, users can use the biometric security features included into their trusted gadgets.
Integrity and Compatibility in Application
The passwordless login system in Google Workspace is adaptable and works with a wide range of devices. Whether your company uses Windows, macOS, Android, or iOS, passwordless authentication can be easily incorporated.
The procedure is easy to follow and may be modified to fit your company's specific needs. Using the Google Workspace admin console, managers can quickly manage and monitor authentication methods and have complete control over user access. This consolidated control guarantees a trouble-free migration to passwordless authentication without sacrificing safety in any way.
The Positives of Dispensing with Passwords
Businesses of all sizes can profit greatly from adopting passwordless authentication. Let's look at some of the major benefits:
Security is improved because companies no longer need to worry about employees breaking in or gaining access to sensitive information. The security architecture provided by passwordless authentication is more strong and secure than that of password-based systems.
Passwordless authentication improves the user experience by removing the need for users to create, remember, and enter complex passwords. As a result, users will be more productive and content with their overall experience.
You'll save money by reducing the time and effort wasted on password-related issues like password resets and forgotten passwords. Businesses can save money and time by deploying passwordless authentication to reduce the amount of support requests connected to passwords.
Compliance and standards: Data security is governed by severe compliance standards in industries like healthcare and finance. In accordance with these standards, passwordless authentication adds a layer of security to confidential data.
Prepare for the future: Passwords may become obsolete as technology advances. Businesses may prepare their security systems for the future by embracing passwordless authentication now.
Conclusion
Businesses in this day and age of constant cyber threats must take preventative measures and adjust to new security standards. Password-free authentication in Google Workspace is a game-changer for the security of sensitive company information. Businesses may boost security, increase user experience, and expedite operations by replacing passwords with more modern authentication mechanisms. Google Workspace is the secure cloud platform of the future.
FAQs
Is it safe to use passwordless authentication?
There is no doubt that doing away with the need for a password improves security. It provides a more secure environment by relying on non-traditional authentication strategies like security keys and biometrics.
Can several devices utilise the same password-free authentication method?
Yes, passwordless authentication is built to be cross-platform and mobile device friendly. This includes Windows, macOS, Android, and iOS.
How can eliminating the need for a password enhance the user experience?
Without having to enter a username and password, users can just use a security key, their mobile device, or their biometrics to log in. The end result is something that's easier to use and more handy for the user.
Is it compliant with regulations if passwords aren't used?
In sectors where stringent data security measures are necessary, such as healthcare and banking, passwordless authentication is in accordance with compliance laws.
Will password-less authentication always be the standard?
Passwords may become antiquated as our technological capabilities grow. Businesses can anticipate future needs for security and prepare accordingly by implementing passwordless authentication.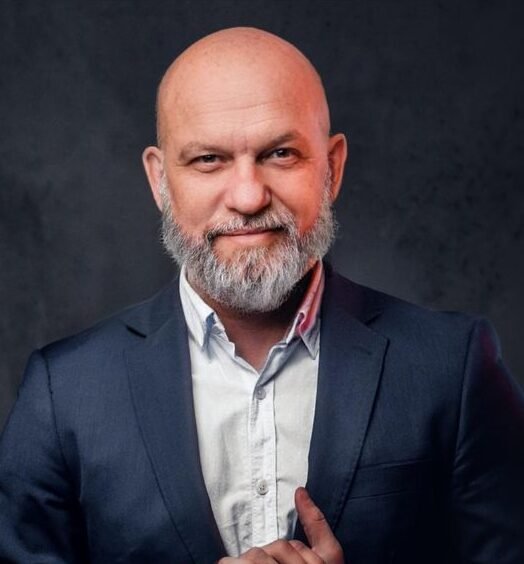 Rene Bennett is a graduate of New Jersey, where he played volleyball and annoyed a lot of professors. Now as Zobuz's Editor, he enjoys writing about delicious BBQ, outrageous style trends and all things Buzz worthy.