Smartwatches are indispensable in the modern age of constant connectivity. They do more than just tell time; they include a variety of features that improve our quality of life and foster greater social interaction. Apple's WatchOS stands out among the top smartwatch platforms because of its innovative features and tight connectivity with other Apple products. With rumours and speculation swirling about WatchOS 10, it's time to delve in and learn as much as we can before its release.
Table of Contents
Increased efficiency and a better interface are the first benefits.
One of the most anticipated features of WatchOS 10 is a faster and more streamlined user experience. It is thought that Apple's meticulous attention to software optimisation will shine through in WatchOS 10, which will allow for quicker app launches, more fluid navigation, and longer battery life. The Apple Watch experience will be faster and smoother in the future.
Enhanced Personalization with Extra Watch Faces
Changing the watch face is a great way to give your Apple Watch a unique look. New watch faces with expanded personalization options are rumoured for the upcoming WatchOS 10. Apple might release new watch faces with a wide range of aesthetic and practical options, including different complexities, hues, and designs. Users will be able to make their Apple Watch an extension of their own unique sense of style.
Improvements in Physical Health
Apple's smartwatches have always placed a strong emphasis on health and fitness features, and WatchOS 10 is likely to go much further in this direction. According to rumours, the next version would include enhanced fitness tracking features including automatic sleep tracking, blood oxygen level monitoring, and better training stats. These updates will allow users to keep a closer eye on their health and make more educated decisions about their daily routine.
An Enhanced Ecosystem of Apps
With the release of WatchOS 10, Apple Watches are expected to gain access to a wider variety of apps. With these updated resources, programmers may make Apple Watch apps that are both strong and feature-rich. As a result, the Apple Watch will be even more useful in a wide variety of settings, including work, communication, and leisure.
Improved Siri Integration
Siri, Apple's smart virtual assistant, is now an integral element of every Apple device's functionality. It is anticipated that Siri's integration with the Apple Watch will deepen with the release of WatchOS 10. Expect enhanced voice recognition, more advanced features from Siri, and tighter coordination with other Apple products. This will make it simpler than ever to use only your voice to control your Apple Watch.
Improvements to Networking and Transmission Capabilities
It's possible that Apple Watch's network and messaging capabilities may be greatly improved with the release of WatchOS 10. The Apple Watch may soon have the ability to download and install apps from its own dedicated App Store, according to rumours. There is also talk of enhanced Wi-Fi capabilities, which would allow the Apple Watch to establish connections to Wi-Fi networks without the need for an iPhone.
Extra Functions, and Betterments
The aforementioned features are only the most prominent ones that could be included in WatchOS 10. Changes to the Control Centre, extra complications, new watch gestures, and simplified controls are all possibilities. We know that Apple will include some nice surprises in WatchOS 10 because of the company's history of pleasing its customers.
Conclusion
Apple Watch fans are getting increasingly pumped as the debut of WatchOS 10 approaches. WatchOS 10 promises to take the Apple Watch experience to new heights with greater performance, enhanced personalization options, advanced health tracking, and broader app possibilities. Get ready to welcome the new generation of Apple's groundbreaking smartwatch by staying tuned for future developments.
FAQs
When is Apple planning to unveil WatchOS 10?
Apple has not yet set a release date for WatchOS 10. Nevertheless, it is expected to be introduced in the coming months during Apple's annual Worldwide Developers Conference (WWDC).
Will the new WatchOS 10 work with the original Apple Watch?
WatchOS 10 will presumably be compatible with a variety of Apple Watch models, however details on this are currently unknown. However, due to hardware constraints, certain older models may not be able to use all of the new capabilities.
WatchOS 10: Can I change the watch faces?
New watch faces with expanded personalization possibilities are reportedly coming with WatchOS 10. Apple Watch owners will be able to customise their device with a wide range of complications, face colours, and face designs.
Is it feasible to get apps on the Apple Watch itself with WatchOS 10?
Some have speculated that Apple would offer its own dedicated App Store for the Apple Watch with the release of WatchOS 10. This would make life easier and less dependent on the attached iPhone.
Will Apple's Watch get longer battery life with WatchOS 10?
Even while Apple is constantly working to increase battery life, it is difficult to foresee what forms such upgrades may take. Even if WatchOS 10 brings optimisations and efficiency gains, the actual battery life will still be contingent on factors like hardware and the user's specific routine.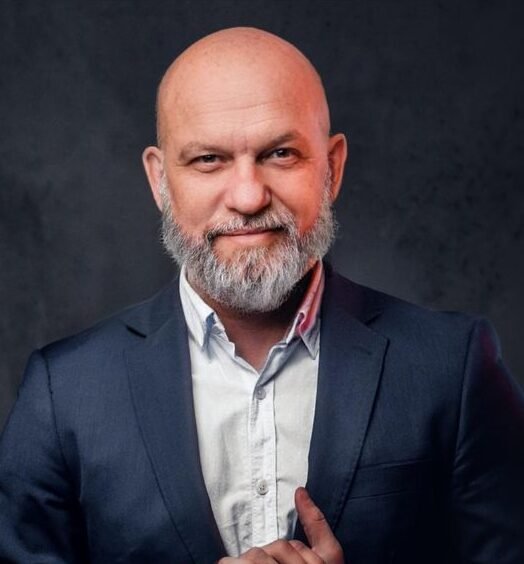 Rene Bennett is a graduate of New Jersey, where he played volleyball and annoyed a lot of professors. Now as Zobuz's Editor, he enjoys writing about delicious BBQ, outrageous style trends and all things Buzz worthy.