The launch of a 15-inch MacBook Air has been widely speculated upon in recent months. Naturally, as fans of Apple's cutting-edge products, we find these rumours fascinating. The potential for increased productivity and more immersive experiences with a bigger MacBook Air is exciting. In this piece, we'll investigate the rumours about the 15-inch MacBook Air and talk about its possible features, benefits, and cons. The possibility is intriguing, but we need to determine whether or not it is prudent to spend money on this rumoured gadget.
Table of Contents
History of the MacBook Air
Let's pause to reflect on the storied history of the MacBook Air before going into the rumours. The MacBook Air's launch in 2008 marked the beginning of its status as a symbol of modern minimalism, portability, and dependability. The idea of an ultraportable notebook was introduced, and it shook up the laptop market. The MacBook Air is a favourite among students, professionals, and casual users alike thanks to Apple's constant upgrades in performance and addition of cutting-edge features.
The Hype Regarding Apple's New 15-Inch MacBook Air
There has been a lot of momentum behind the speculation that Apple is working on a 15-inch MacBook Air. Fans of Apple and cutting-edge technology are eagerly anticipating the arrival of a new MacBook Air with a bigger screen that will allow for a more immersive viewing experience. The 13.3-inch displays on the current MacBook Air models are sufficient for most uses, but a larger display might be a game-changer for individuals who require additional window space.
Advantages a 15-inch MacBook Air Might Offer
Productivity Boost: A 15-inch MacBook Air's extra screen real estate could facilitate more effective multitasking and boost output. The extra real estate would be especially useful for professionals using intensive software programmes, such as innovative designers and video editors.
An enhanced visual experience is possible on the MacBook Air with a 15-inch screen. The larger screen size would improve the whole experience and provide a more thorough picture of your content whether you're viewing movies, editing images, or playing games.
To better realise their visions, content creators benefit from having more room to work with. The larger display area of a 15-inch MacBook Air would greatly benefit the creative process and result in higher quality work.
Possible Negative Consequences
The possibility of a 15-inch MacBook Air is interesting, but there are certain negatives to think about first:
The MacBook Air's portability has long been one of its defining characteristics. A 15-inch variation may be less portable than the current variants due to the loss of screen real estate. The mobility of the MacBook Air is one of its greatest qualities, so finding a happy medium between screen size and portability is essential.
The battery life of a 15-inch MacBook Air may be affected by the larger display because more energy is needed to run it. Apple has always been ahead of the curve when it comes to optimising battery life in their products; it will be interesting to watch how they handle this issue. The battery life of future models may suffer with a larger screen, as this would be a natural consequence.
Is It a Good Idea to Get the 15-Inch MacBook Air?
The speculation about a 15-inch MacBook Air is intriguing, but whether or not it would be useful depends on the individual and their needs. The MacBook Air 15-inch could be a great option if you value a bigger screen and increased productivity. Nevertheless, if mobility and long battery life are paramount concerns, you may want to stay with the existing 13-inch MacBook Air models.
Think about what you want out of a laptop and how you'll be using it. The greater screen size can be a huge boon to productivity and enjoyment while working on graphics-intensive projects like video editing and 3D rendering. If you only need a laptop for casual web browsing, document editing, and other light chores, though, the 13-inch MacBook Air may be all you need.
It's also worth mentioning that Apple often releases new models with upgraded features and performance, as well as upgrades to its existing products. If you can afford to wait, you may want to hold off on buying a MacBook Air until Apple formally announces the rumoured 15-inch model or offers other updates to their current lineup.
In conclusion, Apple faithful are eagerly awaiting the release of the rumoured 15-inch MacBook Air. Professionals and content creators, in particular, may find the prospect of a larger display and increased productivity appealing. The possible negatives of less portability and perhaps lower battery life must be weighed against these benefits, though.
Whether or not you should upgrade to a MacBook Air 15-inch from the versions you now have depends on your individual requirements, interests, and money. It's important to keep up with the latest developments in technology and weigh all of your alternatives before making a purchase.
FAQs
When will the 15-inch MacBook Air be available for purchase?
The 15-inch MacBook Air has not yet been given a release date. Apple has not made any official announcements about this model, therefore it is based on rumours and speculation. For the latest information, follow Apple's official channels and reputable tech news outlets.
Is the 15-inch MacBook Air going to cost more than the existing models?
The 15-inch MacBook Air's rumoured price is currently unknown. It's important to remember, though, that Apple's price isn't always consistent between models because it changes dependent on the features and specs of each device. It would be wise to wait for Apple to release official pricing information before making any guesses.
If I want a bigger screen on my current-generation MacBook Air, can I connect an external monitor to it?
All current MacBook Air models support external display connections with the right cables and adapters. When necessary, you can make use of a much larger display thanks to this feature. If you need more desk space but love the portability of your MacBook Air, this is a good alternative to consider.
What other options do I have except buying a new MacBook Pro with a bigger screen?
The MacBook Pro is just one example of Apple's laptop lineup, and it comes with a 13.3-inch screen. Users who want a larger screen size for their work or entertainment options can choose from 16-inch MacBook Pro models. Keep in mind that the MacBook Pro is likely to be bigger and more expensive than a MacBook Air.
When it comes to Apple products, how reliable are the rumours and speculations?
Assume nothing about Apple product rumours and rumours unless they are officially confirmed by Apple. Although many rumours turn out to be true, the most dependable source of information on Apple goods is always the company's official releases.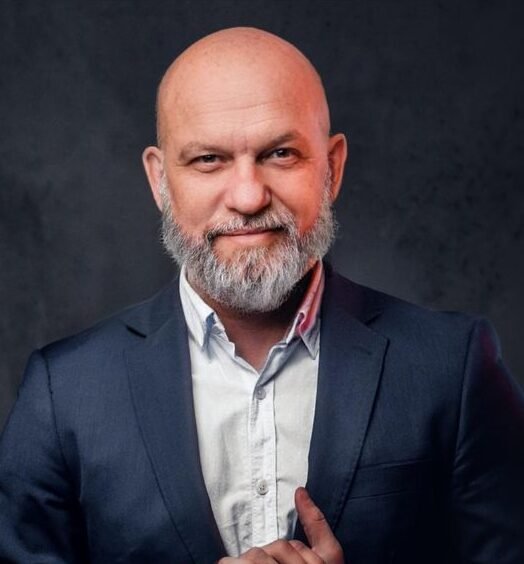 Rene Bennett is a graduate of New Jersey, where he played volleyball and annoyed a lot of professors. Now as Zobuz's Editor, he enjoys writing about delicious BBQ, outrageous style trends and all things Buzz worthy.