Creativity is a cornerstone of any work we do. As marketers, imagining ways to engage with our brand's audience is central to our job.
Yet, releasing our most creative talents can be a difficult task. So many of us may be guilty of falling back on retreads and regurgitation. How can we be more creative when our efforts can seem so dry?
With creativity, you are able to work on strategies that work today and in the future.
To release your inner marketing muse, you need to get your mindset right. Create a space to let your ideas flow. So here are seven things you can do to create marketing fun in your campaign practices.
1. Brainstorm Ideas With Your Team
To start the brainstorming process, come up with a theme or area that your team will focus on. Then everyone should get into a circle and take turns coming up with ideas. Spend time discussing the ideas and make sure to jot them down so nothing is forgotten.
Each person should add their input and thoughts to every idea. Ask questions and offer unique perspectives. Take a break and come back in a few hours and re-evaluate your ideas.
Once you feel ready, determine which idea works best and start building a plan to make it come to life. Keep in mind that it's important to be open to different suggestions and solutions. Group brainstorming creates an environment to freely share and exchange new ideas and helps to create creative solutions that can be used in campaigns.
2. Research Your Competitors' Campaigns
Learning your competitors' campaigns can help give you a competitive edge and make your campaigns more creative. The first step is to watch what they're doing. See what kind of ads they're running, what kind of content they're posting, how they're engaging with their audience, which channels they're using, etc.
Next, identify the elements of their advertising campaigns that are successful and analyze them closely. Focus on what made them stand out and why they generated the desired results.
Finally, look for ways to find creative ways to make your campaigns even better and more effective. Consider how you can tweak their successful elements to make something that will work for you.
3. Use Visuals
To make your campaigns more creative using visuals, it's important to consider the story you're trying to tell and the message you want to convey. Start by finding a visually striking image or video that captures the essence of your campaign. Try to use visuals that illustrate the most important points of your campaign and will be easily recognizable.
Then, pair the visuals with the most compelling copy for maximum impact. Additionally, consider creating an animation that captures the movement and energy of your campaign.
This will give your visuals more depth and will help engage your audience with your message. Creativity is key; make sure you're leveraging experiential graphics that are unique and memorable.
4. Make Use of Storytelling
Creating a story for a campaign adds an emotional connection that further engages your audience. Your story should be capable of captivating the audience's attention while conveying your message. Start by coming up with a main character that your audience can relate to, and then create a story with rising tension and an intriguing climax.
To make your story more memorable, it should be unique yet tell a universal truth that resonates with your audience. Finally, create a connection between the story and your campaign.
Make sure the story has the elements to reach the required target audience and will evoke an emotional response. Use storytelling to make your campaigns more creative, and you'll see how your audience will be engaged.
5. Incorporate Interactivity
Start by finding ways to involve your audience. Ask them to provide feedback, respond to polls, or even create their own content. You can also give them control by letting them personalize their experience with custom filters and other features.
Social media can also be used to create an interactive experience. Incorporate hashtags, comment boxes, widgets, polls, and other features into your campaigns. Finally, deploy an interactive landing page or website.
This will make it easier for prospects to find useful information and become more engaged with your brand. Incorporating interactivity into your campaigns can help make them stand out, engage your audience, and boost conversions.
6. Leverage Influencer Marketing
Influencer viral marketing is all about utilizing social media influencers to promote your brand. It is an effective way to increase brand awareness and generate leads. To make your campaigns more creative, start by identifying influencers that are a perfect fit for your brand.
Research their past content to assess if they are a good match for your target audience. Establish a clear agreement outlining both your expectations and the influencer's deliverables. Involve the influencer in the creation process and brainstorm together to come up with innovative ideas.
Get creative with social media content, such as crafting compelling hashtags and captions. Finally, measure your outcomes and adjust the strategy accordingly. Leverage influencer marketing to make your campaigns more creative and appeal to a wider audience.
7. Always Think Ahead
First, understand the target audience and then brainstorm ideas for creating campaigns that meet their needs. Think outside the box and come up with fresh, innovative ideas. Remember to consider all factors, such as marketing budget, timeline, and resources. Monitor industry trends and consumer preferences.
This will allow you to be one step ahead, create more engaging campaigns and be more responsive to changes. Connect with peers and explore opportunities like a joint venture or an influencer campaign. This will expand your reach.
Try out tools like A/B testing and analytics to gain better insights. Always keep looking for newer methods that can be used to measure the progress of your campaigns.
Start the Marketing Fun Today
Marketing fun doesn't have to cost much money; it just takes creativity and a willingness to get a bit silly. These 7 ways to make your campaigns more creative can help you create memorable and engaging campaigns that will build a loyal following.
Start making marketing fun today and watch your success soar! Try one of these ideas now and see how it works.
If you find this helpful and want to read more great content, check out our latest blog posts now!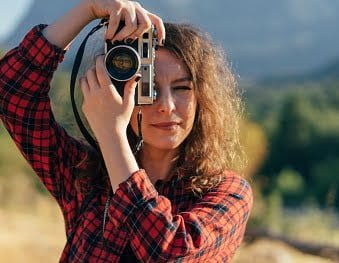 Andrea Parker is a reporter for Zobuz. She previously worked at Huffington Post and Vanity Fair. Andrea is based in NYC and covers issues affecting her city. In addition to her severe coffee addiction, she's a Netflix enthusiast, a red wine drinker, and a voracious reader.