To move closer to their long-term goals, the founders of a new small business are constantly looking for ways to prop it up in the near term. A merchant cash advance (MCA) is an alternative to applying for and receiving a more stringent small company loan because it provides immediate access to capital. Consider whether or not your company would benefit from having an MCA before going out and getting one. What follows is essential information.
Table of Contents
Please keep in mind that the information presented here is meant just as a definition of what an MCA is and does and is not intended as investment advice. We recommend that small businesses investigate all of their financing choices thoroughly before making a final decision.
The MCA: What Is It?
In contrast to a loan from a typical bank, a merchant cash advance is provided by a third party lender. A lender providing a merchant cash advance will evaluate your company's credit card sales to determine how much money you need and whether or not you can afford to repay the loan. The loan amount and interest rate will be specified in the contract you sign with the MCA lender. There may be significant differences in interest rates between financial institutions. Some jurisdictions have caps on interest rates, which can affect the total amount of money your firm would have to pay.
So, What Exactly Does an MCA Lender Buy?
Simply put, the MCA lender is purchasing your expected future sales. An MCA is useful since it provides a quick infusion of cash, albeit the terms of your contract with the MCA lender and the lender's evaluation of your sales will determine whether or not you really receive any funds.
If your coffee shop suffers water damage and you need to make repairs but don't have the money on hand, you may be able to rapidly raise the necessary funds through an MCA.
An MCA: How Does It Function?
An MCA does not require the same level of scrutiny as a loan, but neither is it a blank cheque. When seeking a merchant cash advance, it is important to be aware of the contract's terms and conditions.
Sum of the Advance
This is the total sum that the lender has committed to advance to you in the MCA contract. You should carefully consider your situation and ask for only the amount you will actually use. The sum you're given can be significantly smaller than your monthly sales or substantially larger. How much you borrow and for how long you agree to put up your daily sales as collateral is ultimately up to you and your lender.
Quantity Repaid
This is because an MCA lender will add a fee, known as a component, to the advance amount before loaning it to you. This figure often exceeds the rates associated with other loan types.
Holdback
You will need to set aside a certain amount from each credit card transaction while you are working to repay your merchant cash advance. You should evaluate your sales and the viability of this business venture during the repayment time before applying for a merchant cash loan.
Price and Fees for the MCA
Your MCA premium will be determined by several variables, including the provider you choose, the coverage you select, and the state in which you reside. In most cases, more favourable terms will be extended to highly qualified enterprises.
Disadvantages and Advantages of an MCA
Many small businesses face the unenviable situation of suddenly needing access to capital. You should weigh the benefits and drawbacks of getting a merchant cash advance with a lender before agreeing to one.
Pros
The primary advantage of an MCA is the speed with which you can obtain the working capital you want. A merchant cash advance can provide you with the funds you need to carry out a company project or upgrade your current setup if you are short on cash.
The lack of a collateral requirement is a major advantage over traditional loans. Your credit score is likewise not something you need to be overly concerned about. Although the lender will check your credit, MCAs are more lenient towards enterprises with weak or nonexistent credit.
You can negotiate more accommodating repayment terms with a lender. You can also change the daily holdback of your transactions if you're experiencing a slow sales period.
Cons
Since the repayment amount for a merchant cash advance is multiplied by a factor, paying back a larger sum during a period of lesser sales may be counterproductive. The merchant cash advance repayment fees could eat into much-needed revenue.
The factor added to the repayment account of an MCA is typically larger than the interest of a conventional bank loan due to the lack of regulation of MCAs. If the amount you owe is higher than your company's current cash flow, this can be problematic down the road. The time frame for repayment is typically shorter than that of a loan.
When an MCA Is Appropriate
If your small business could use some extra funds to make it more competitive and functional, a merchant cash advance may be the ideal option. Unfortunately, not every small business can acquire the financing it needs from traditional sources.
An MCA is not ideal for a company that has suffered a catastrophic event that has forced the closure of all activities. Unlike with an MCA, typical bank loans and grants do not require you to keep making payments on a regular basis while you wait for approval.
The MCA is a great option for a startup that needs to update without disrupting operations. However, if you need other forms of funding, our guide to the top merchant account providers might be useful.
Options besides MCAs
There are other alternative choices if your company does not meet the criteria for an MCA. High-risk merchant accounts are an option for businesses that have been denied conventional bank loans. Businesses in several sectors are considered "high risk" and are therefore typically excluded from a standard MCA, making these services much-needed. Our guide to the top high-risk merchant account providers will fill you in on all the details.
Questions That Were Asked Often
What exactly is a business cash advance?
An alternate kind of financing for small enterprises is the merchant cash advance. A merchant cash advance (MCA) allows businesses to obtain a large sum of cash and pay back the lender (often a credit card processor) with a predetermined percentage of future credit card sales.
The purpose of a merchant cash advance.
A company is free to put their merchant cash advance towards any legitimate business expense. The company needs to have a strategy for its MCA and implement it swiftly so that it can begin generating revenue and paying back the loan.
Is there anything comparable to a business cash advance?
One option for business finance is to apply for a merchant cash advance. Traditional small business loans from banks typically come with better rates and repayment terms, but take significantly longer to process. Further, other small company credit cards exist, each with its own set of perks and bonuses to entice prospective cardholders to make regular purchases. Additional choices include lines of credit, loans for equipment, loans from private investors, loans from friends and family, and installment loans from the Small Business Administration (SBA).
How can you know if a merchant cash advance is right for you?
When choosing an MCA, it's important to think about the loan amount you can get, the repayment terms, whether collateral or a personal guarantee is required, the estimated annual percentage rate (APR), the requirements for your business, and the speed with which you can get funded.
If you don't pay back a merchant cash advance, what happens?
A breach of an MCA, as a contract between you and the lender, may subject you to legal action. Instead of falling behind on payments, it's better to be proactive and discuss any issues that may prevent full payments with the other party to see if terms can be renegotiated.
Cash advances for businesses, is it legal?
Yes. They aren't really loans, but they are purchases of your future earnings.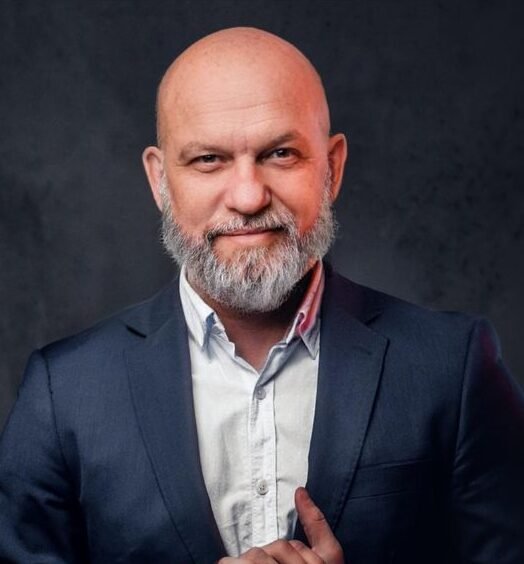 Rene Bennett is a graduate of New Jersey, where he played volleyball and annoyed a lot of professors. Now as Zobuz's Editor, he enjoys writing about delicious BBQ, outrageous style trends and all things Buzz worthy.