The emerging science of quantum computing holds great promise for bringing about revolutionary changes in many sectors. Tech giant Microsoft has just revealed its plans to build a quantum supercomputer in the next decade. In order to tackle difficult problems that can't be handled by conventional computers, this ground-breaking effort is tapping into the potential of quantum mechanics. In this piece, we'll go into Microsoft's quantum future vision and the possible consequences it contains.
Table of Contents
The Pursuit of Quantum Superiority
Quantum Computing: An Overview
Different from classical computers, quantum computers use quantum mechanical concepts to process data. Classical computers utilise bits, which can only be in one of two states—0 or 1; quantum computers employ qubits, which can be in both 0 and 1 at the same time. Thanks to this special property, quantum computers can run complicated calculations at a rate exponentially higher than that of classical computers.
Project Quantum at Microsoft
With the establishment of its Quantum Computing business, Microsoft entered the quantum computing market. This group of specialists has been toiling away at creating the hardware and software framework required to support quantum computing research and development.
The Method of Surface Coding
The surface code is a specific quantum computing architecture that Microsoft has been working on. In order to construct robust and scalable quantum systems, it is essential to deal with issues like qubit fragility and the difficulties of error correction. Microsoft's goal is to build a quantum computer that is both reliable and resilient by combining topological qubits with error-correcting codes.
Future Obstacles
The Conquest of Decoherence
Decoherence is a major roadblock to the commercialization of quantum computing. It's the process by which qubits lose their quantum state as a result of external influences. Microsoft's R&D team is actively looking for ways to reduce the impact of decoherence and increase the qubits' ability to maintain coherence for longer periods of time.
Quantum System Scalability
It is difficult to construct a quantum computer with enough qubits. The complexity of the hardware, software, and control systems grows exponentially with the amount of qubits. Microsoft plans to improve control methods and create more scalable qubit architectures to address these scalability issues.
Joining the Dots in Quantum Space
Connecting quantum algorithms with practical use cases is another major obstacle. Quantum algorithms have shown theoretical advantages in certain sectors, but there are considerable challenges to their practical implementation and integration into current systems. Microsoft is funding studies to discover and build practical quantum algorithms for solving complex problems.
Beyond the Quantum Revolution
Future Uses for Quantum Computers
There are many sectors that could be completely transformed by quantum computing. Cryptography, medicinal research, optimisation, and materials science are just few of the areas that stand to benefit greatly. Quantum computers have the potential to revolutionise industries by facilitating rapid and precise problem-solving.
Cooperation and Forming Alliances
Microsoft understands the value of teamwork in advancing quantum technology development. The business has been working hard to build a cooperative environment by teaming up with educational establishments, government organisations, and private sector businesses. Collaborations like these are made with the intention of advancing the field of quantum computing as a whole.
Conclusion
Microsoft is dedicated to innovation, as seen by its 10-year plan to construct a quantum supercomputer. Microsoft's goal in funding quantum research and development is to use quantum computing to revolutionise several sectors. There will be a lot of work to do, but the payoff might be huge. The arrival of reliable quantum computers has the potential to radically alter the future by providing solutions to intractable issues and enabling previously impossible levels of computational power.
FAQs
What exactly is quantum computing?
The innovative method of computing known as quantum computing uses quantum mechanical principles to complete calculations at a rate exponentially higher than that of traditional computers.
When compared to traditional computing, what is unique about quantum computing?
While bits in classical computers can only be in one of two states—0 or 1—qubits in quantum computers can be in both states at once, allowing them to execute concurrent operations.
In what ways might quantum computers eventually be useful?
Cryptography, drug discovery, optimisation, and material science are just a few examples of where quantum computing has the potential to make an effect through the faster and more precise solution of complicated problems.
The problems that quantum computing has to solve.
Decoherence, scalability, and closing the gap between quantum algorithms and real-world applications are just a few of the hurdles standing in the way of widespread adoption of quantum computing.
What role does Microsoft play in the company's efforts to advance quantum computing?
Microsoft has created a Quantum Computing group to work on developing quantum computing infrastructure and related technologies in tandem with industry experts and other partners.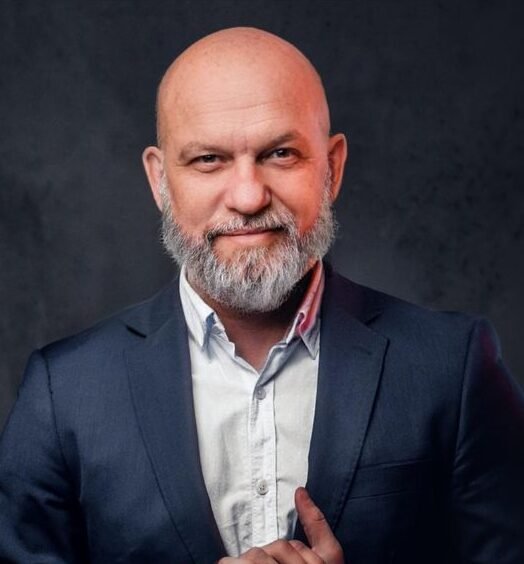 Rene Bennett is a graduate of New Jersey, where he played volleyball and annoyed a lot of professors. Now as Zobuz's Editor, he enjoys writing about delicious BBQ, outrageous style trends and all things Buzz worthy.