Robust solutions to combat money laundering are crucial in an era when financial crimes are growing more complex. Google Cloud has stepped up to the task, using the strength of AI to address this systemic problem. Google Cloud uses cutting-edge technology and sophisticated algorithms to make anti-money-laundering efforts more efficient and successful than ever before.
Table of Contents
The Function of AI in Combating Money Laundering
The global financial system is in jeopardy because to money laundering's ability to conceal the true provenance of stolen monies. The complexity of such illegal activity makes conventional detection methods ineffective. Artificial intelligence is a game-changer in this situation.
Leveraging the Potential of Artificial Intelligence
Machine learning, a branch of artificial intelligence that helps computers learn from and make accurate predictions with large volumes of data, is central to Google Cloud's effort. Machine learning systems have shown exceptional accuracy in detecting fraudulent financial transactions by analysing transaction patterns and outliers.
Processing of Natural Language to Improve Analyses
Natural language processing (NLP) is also an important tool in Google Cloud's AI arsenal. With the help of natural language processing (NLP), computers can understand and interpret human language, opening the door to a deeper dive into the textual data surrounding monetary transactions. NLP algorithms are able to handle large amounts of unstructured data, which allows them to find previously undetectable links and potentially fraudulent money laundering methods.
Taking Advantage of Big Data
Google Cloud's AI-driven method makes full use of big data's potential. By collecting and analysing massive information from a variety of sources like transaction records, news stories, and regulatory reports, AI systems can spot suspicious patterns and trends across a wide range of variables. By taking into account all potential indicators of money laundering, financial institutions can improve their detection capacities and stay one step ahead of criminals.
Why Google's AI Cloud Service Is Beneficial
Improved Detection Sensitivity
Financial institutions may greatly improve their detection accuracy by using Google Cloud's AI and its cutting-edge algorithms and machine learning models. The AI system gets better at spotting suspicious transactions by studying past ones, adjusting to new trends, and learning from its mistakes. This preventative method reduces the potential for monetary and brand-name loss by swiftly identifying money-laundering operations.
Improved Efficiency in Regulatory Procedures
Financial institutions face a potentially lengthy and difficult process of conforming to anti-money-laundering (AML) rules. The AI-powered solution offered by Google Cloud streamlines compliance procedures by automating its many moving parts. The AI technology simplifies compliance procedures, from data analysis to reporting, allowing businesses to better allocate resources and concentrate on core activities.
Alerts and Observations in Real Time
Manual reviews and retrospective analysis are commonplace in conventional approaches to money laundering detection. However, financial institutions can benefit from the real-time monitoring and alarms provided by Google Cloud's AI solution. Timely action is possible, and the dangers of money laundering are reduced, thanks to this preventative strategy.
Effective and Scalable Method
Because of its flexibility and scalability, Google Cloud's AI solution may be used by businesses of any size. The AI system is flexible enough to be adapted to the needs of any financial organisation, be it a little credit union or a global banking conglomerate. Financial institutions can save money because the cloud-based nature of the solution eliminates the need for expensive initial hardware investments and ongoing maintenance fees.
Conclusion
As the sophistication of financial crimes increases, it is essential that the industry adopt new approaches to combating them. The use of artificial intelligence by Google Cloud to combat money laundering is a major advance in the fight against this crime. Google Cloud enables financial institutions to detect and battle money laundering with unparalleled efficiency and precision by utilising the capabilities of machine learning, natural language processing, and big data analytics.
FAQs
How does Google Cloud's AI-based solution to the problem of detecting money laundering compare to more conventional means of doing so?
The AI solution on Google Cloud makes use of cutting-edge algorithms and machine learning models to efficiently sift through massive volumes of data and spot anomalies. Google Cloud AI provides real-time monitoring and alarms, as opposed to the manual reviews and retrospective analysis of older approaches, which allows for early intervention and proactive risk mitigation.
Is it possible to modify Google Cloud's AI solution to meet the specific requirements of various banks?
The AI service offered by Google Cloud does scale and adapt well. Regardless of the size or complexity of a financial institution, it can be adapted to match its unique needs. The solution can be easily implemented into preexisting frameworks to provide a bespoke method of combating financial crime.
In what ways does Google Cloud's AI-powered compliance solution improve efficiency?
The AI-powered solution from Google Cloud streamlines the compliance process by automating activities like data analysis and reporting. Financial institutions can focus on core business activities while still adhering to anti-money-laundering (AML) requirements if they reduce manual labour and automate repetitive processes.
Is it affordable for banks to use Google Cloud's AI service?
To answer your question, Google Cloud's AI solution is made to be affordable for banks. Because it is hosted in the cloud, you won't have to shell out any money for expensive equipment or ongoing upkeep. The AI system can be scaled and adapted to meet the needs of financial organisations without adding significant costs.
What does Google Cloud's AI-powered solution accomplish to help combat worldwide instances of money laundering?
Financial institutions are able to detect and battle money laundering with unprecedented efficiency and precision thanks to Google Cloud's AI solution, which leverages the power of machine learning, natural language processing, and big data analytics. This preventative measure contributes to international efforts to combat financial crimes and keep the world's financial systems secure.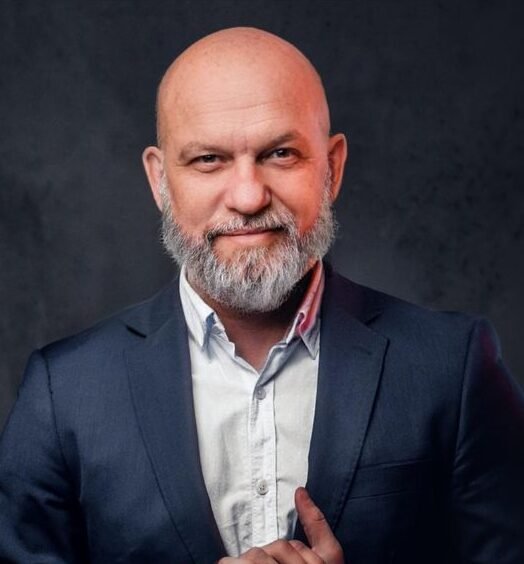 Rene Bennett is a graduate of New Jersey, where he played volleyball and annoyed a lot of professors. Now as Zobuz's Editor, he enjoys writing about delicious BBQ, outrageous style trends and all things Buzz worthy.