Nikon, a famous pioneer in the camera industry, is pushing photographers to adopt a different approach in the fast-paced world of today, where technology is continuing to improve at an unparalleled rate. Nikon believes in the power of natural intelligence and the diverse views it can bring, rather than depending entirely on artificial intelligence (AI) to capture photographs. This is because Nikon values the potential of natural intelligence. In this article, Nikon's vision and the advantages of applying natural intelligence to take compelling images are discussed.
Table of Contents
Using Photography to Explore the World's Natural Intelligence
Photography has always been considered an artistic endeavour because of its ability to capture events, feelings, and tales through the lens. There has been a trend towards ease and efficiency as a result of the rise of cameras driven by artificial intelligence (AI) and automated features. On the other hand, Nikon contends that putting all of one's faith on AI may stifle artistic expression and the unique stamp that photographers can put on their work.
The strategy taken by Nikon is centred on providing photographers with the tools necessary to tap into their innate knowledge. Photographers are able to create photos that elicit feelings and convey tales that are engaging when they have a solid understanding of the principles of photography, such as composition, lighting, and timing. Nikon is of the opinion that when there is a connection established between the subject and the photographer, the resulting images will be more genuine and powerful.
The Human Element in Photography as an Art Form
When photographers place a significant amount of reliance on AI, there is a possibility that the human element that distinguishes one shot from another will be lost. Although artificial intelligence can be helpful in certain parts of photography, such as focussing and exposure calculations, it is the creative ability and vision of the photographer that truly sets a shot apart from others.
Nikon encourages photographers to explore their creative side and try out a variety of photographic approaches. Photographers are able to push the limits of their equipment and capture spectacular moments that artificial intelligence may miss because they have a firm grasp on the fundamentals of photography and the capabilities of their cameras. This focus on human involvement helps to build a deeper connection between the photographer and their art, which ultimately results in photographs that are richer in significance and easier to recall.
The Advantages That Come Along With Having Natural Intelligence When Taking Photographs
Photographers who rely on their natural intelligence have the opportunity to develop their creativity and experiment with a variety of approaches, which allows them to fully unleash their artistic potential. This not only paves the way for artists to express themselves more freely but also assists photographers in developing their own distinctive visual language.
Personalization: Thanks to natural intelligence, photographers are able to inject their own unique sense of style and the feelings they're experiencing into their work. Every snapshot ends up being a mirror of the viewpoint of the person who took it, lending the moment that was caught both depth and authenticity.
Authenticity: By employing their innate intelligence, photographers are able to capture candid and spontaneous moments, thereby keeping the authentic nature of the subject they are photographing. This results in a more genuine relationship with the spectator, which in turn evokes feelings and promotes a greater level of comprehension.
The ability to create a compelling story through one's photographs requires a level of natural intelligence that not all photographers possess. Photographers are able to craft visual narratives that interest the viewer and ring true with them by giving great consideration to the composition, lighting, and timing of their shots.
Conclusion
Nikon's plea to embrace natural intelligence in photography is a welcome reminder of the strength that can be found in human ingenuity in a world that is increasingly dominated by AI and technology. Photographers have the ability to create images that go beyond the mundane and have an impact that lasts by first mastering the fundamentals of photography and then combining that knowledge with technology improvements. Therefore, let's make the most of this opportunity to tap into our innate intellect and record the moments that move, provoke, and inspire us.
FAQs
Yes, you are able to use all of the AI functions in Nikon cameras.
Absolutely! Nikon acknowledges the significance of artificial intelligence and integrates it into their cameras in order to improve the quality of the photographer's experience as a whole. On the other hand, they recommend that photographers employ AI more in the capacity of a tool than as a single reliance in their work.
If I take advantage of natural intelligence, will this make the process of taking photographs more difficult?
The adoption of natural intelligence does not necessarily result in an increase in the level of complexity of the process. The key is to strike a balance between the technical expertise required and the creative expression desired. Photographers may make the incorporation of natural intelligence into their workflow seem completely natural with enough practise and investigation.
How can I make the most of my innate intellect to improve my photography skills?
If you have natural intelligence, your photography skills will be enhanced since it will be easier for you to tap into your imagination, personalise your style, capture authentic situations, and tell fascinating stories. Your photographs will be taken to new heights as a result of the added depth and feeling that this gives them.
If I don't substantially rely on AI, is it possible for me to still produce outcomes that are of professional quality?
Absolutely! There are a lot of professional photographers out there who have developed their abilities without heavily relying on AI. You will be able to achieve remarkable outcomes if you become proficient in the fundamentals of photography and work tirelessly to improve your skill.
How can I enhance the inherent intelligence I already possess in photography?
The key to developing natural intelligence in photography is to take plenty of practise shots, try out new techniques, and be open to new information. Participate in photography competitions, investigate a variety of photographic subgenres, become familiar with the work of well-known photographers, and maintain an attitude that is always receptive to novel concepts and methods.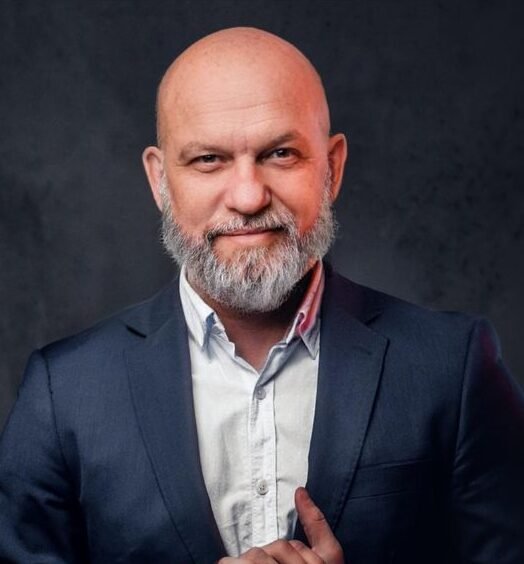 Rene Bennett is a graduate of New Jersey, where he played volleyball and annoyed a lot of professors. Now as Zobuz's Editor, he enjoys writing about delicious BBQ, outrageous style trends and all things Buzz worthy.