Data is essential in the high-stakes world of Formula 1 racing for optimising performance and gaining an edge. Aston Martin Cognizant Formula OneTM Team, a household name in motorsports, has teamed up with NetApp to take use of the latter's lightning-fast data expertise and move up the standings. This article will discuss how the data management and analysis skills of NetApp have changed the way Aston Martin competes in races.
Table of Contents
Formula One and the Data Revolution
Data: The First Industrial Revolution
In Formula 1, teams are always testing new strategies to gain an advantage. In their pursuit of rapidity, accuracy, and efficacy, they spare no effort. In recent years, data has been a game-changer in this effort. Teams can capture massive amounts of data during races and testing thanks to sophisticated telemetry systems, sensors, and onboard cameras.
Accurate Performance Evaluation
NetApp specialises in real-time analysis of this deluge of data. They are able to rapidly analyse and understand data thanks to the use of state-of-the-art technologies. The Aston Martin crew can learn a lot about things like tyre wear, fuel economy, aerodynamics, and driver behaviour thanks to this. Data-driven decisions based on this insight will allow for faster lap times and more effective tactics.
Cooperation for Mutual Prosperity
Data Management
The work of NetApp is more complex than just analysing data. They offer Aston Martin an all-encompassing data management system that facilitates the free flow of information and makes it easily accessible to everyone on the team. This encompasses data archives, safekeeping techniques, and retrieval protocols. NetApp promotes teamwork and productivity by streamlining data management, opening up new channels of communication between engineers, drivers, and strategists.
Trustworthiness and Safety of Information
Data security and dependability are of the utmost importance in the high-stakes world of Formula 1. With NetApp's reliable data storage and protection solutions, Aston Martin can rest assured that their proprietary data is safe. They protect the team's data from theft or loss with features like encryption, backups, and disaster recovery so that they can concentrate on their racing goals without worry.
Data-Driven Performance Improvements
Tuning the Car to Perfection
Aston Martin relies heavily on data insights provided by NetApp to fine-tune the configuration of their vehicles. Engineers may fine-tune different components of the car by analysing the massive volumes of data produced during testing and racing. Suspension, aerodynamics, tyre pressure, and engine output can all be improved in this way. With these data-driven tweaks, the team is able to get the most out of their vehicles and give itself an advantage on the track.
Improving Racing Tactics
Winning Formula One races requires more than just raw speed, though; clever tactics are crucial. With the use of NetApp's data analysis tools, the Aston Martin team is able to develop racing strategy based on in-depth knowledge. They can pick the best tyres, determine the best pit-stop times, and plan the best race strategy by taking into account things like track conditions, weather forecasts, competition performance, and previous data. This strengthens the squad's position strategically relative to their opponents and improves their odds of winning.
Conclusion
Every fraction of a second counts in Formula 1, and having an advantage over the competition is crucial. For the Aston Martin Cognizant Formula OneTM Team, NetApp's lightning-fast data skills have been a game-changer. The team's attitude to racing has been completely transformed by their capacity to analyse and use data. NetApp has enabled smooth coordination, improved racing plans, and fine-tuned vehicle setup, all of which have helped Aston Martin rise up the rankings. The team's chances of winning in the thrilling world of Formula 1 have been greatly improved by this strategic alliance.
FAQs
How does NetApp perform real-time data analysis?
NetApp uses state-of-the-art technology to swiftly process and decipher data. This paves the way for instant evaluation and swift action.
How does NetApp protect F1 data?
For the high-stakes world of Formula 1, NetApp uses reliable data storage and protection technologies including encryption, secure backups, and disaster recovery procedures to keep data safe.
Thirdly, how does NetApp facilitate effective teamwork among Aston Martin employees?
Using NetApp's all-inclusive data management solution, your team can be assured that data will move freely and be easily accessible. This allows engineers, drivers, and strategists to work together more efficiently.
How can I best optimise my vehicle's configuration using data?
Engineers can use the information gleaned from NetApp data to fine-tune the car's suspension, aerodynamics, tyre pressures, and engine performance, among other things.
What role does NetApp play in Formula 1 race strategy?
The data analysis tools provided by NetApp aid the Aston Martin team in developing well-rounded strategy for races. This involves taking into account relevant factors such as track conditions, weather forecasts, competitors' results, and previous races' outcomes.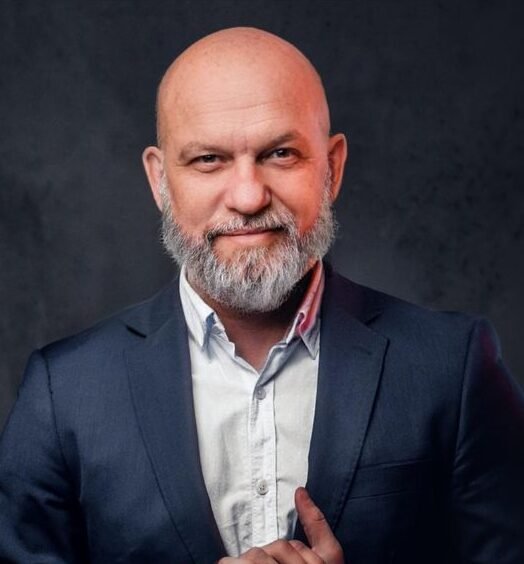 Rene Bennett is a graduate of New Jersey, where he played volleyball and annoyed a lot of professors. Now as Zobuz's Editor, he enjoys writing about delicious BBQ, outrageous style trends and all things Buzz worthy.