If you are an entrepreneur who runs a small or medium-sized business, you have probably already wondered whether it is better to use an online business account or a private account to better manage the finances of your business.
In the next few lines, we have tried to give you a general overview of why a business account should be considered a completely separate company account compared to your personal account. As you can see, we have already given you a general indication and we will try to explain why later in this guide. Read on to find out how to best manage your business finances!
Table of Contents
What is the difference between your personal and business account?
To understand whether it is better to manage your business with a business account or a private account, it is more important than ever to understand the difference between these two types of accounts:
Business Account: This is an account that holds and manages all the money earned within a business Personal bank account: manages and holds all the money that pertains to your private sphere. An online business account allows you to write and deposit checks, and transfer money immediately.
However, how much does an online business current account cost?
Obviously, the most obvious answer is: it depends. For example, there may be accounts that are subject to costs such as maintenance fees, transaction fees, deposit fees, etc.
However, it is important to underline that some banks may offer free current accounts for SMEs or new businesses. Of course, this comes with stricter limits and restrictions. A business savings account helps you separate your savings from your working capital and earn interest on the funds you set aside. Some savings accounts may require a minimum deposit.
That said, even if you have a personal bank account that works perfectly, it's important to always open an account for your business. In particular, if it is a limited company. In fact, with a business account you can:
Separate your personal finances from your business ones, safeguarding the latter
Simplify the monitoring of your business expenses in order to implement investment plans
Promote initiatives that improve the accounting management of your company finances
Obtaining business line of credit in case you need it
The Advantages of a Corporate Account
Opening a business account has some advantages over using a simple personal bank account. For example, a business account gives you the opportunity to take advantage of tax deductions and protect your personal savings by separating personal transactions from business ones.
1. Financial protection for you and your business
It might seem obvious, but it's not at all. It is more important than ever to be able to keep your personal and business finances separate and this is possible through the use of a dedicated business account.
For example, your company's credit rating will not be negatively impacted if your personal finances suffer a crisis or setback.
2. Easier and more organized expense management
Through the presence of an online business current account, it is possible to better keep track of expenses and monitor excessive expenditure. These are elements that contribute to sound financial management in a small business. All this is possible through the presence of a separate account. In this way, you will also be able to generate a report that will reflect the true state of health of your company.
3. Less hassle to pay taxes
As mentioned, having a business account available is a perfect solution to make the most of tax deductions without taking too many steps.
4. Professionalism
Having an online business account helps make your business more professional in the eyes of customers. In fact, they will be able to make payments directly to a company bank account, simplifying financial management and giving your business more professionalism.
How to find a perfect business account
As an entrepreneur, you definitely have different needs than "normal" people. This is why, in order to avoid unpleasant surprises throughout the life of your business, it is necessary to understand what banks can actually offer you when it comes to a business account. Therefore, we decided to show you some things to take into account when you are about to open your first online business account.
1. What are the fees and requirements and is there flexibility?
As we mentioned, one of the first things you need to pay attention to are the various expenses that a bank can charge regarding the management of your business account. However, it is important to know that some banks waive fees if you meet a certain minimum balance requirement each month. Generally, the requirements are quite low, such that even small businesses are able to meet them.
Additionally, with some business accounts, transaction fees apply if you exceed a certain monthly transaction volume.
Furthermore, it is quite common for banks to charge a fixed fee if you decide to withdraw funds from ATMs of other financial institutions. There may also be commission costs if you exceed a certain daily, weekly or monthly deposit limit.
Likewise, savings accounts have minimum deposit or minimum balance requirements. Monthly maintenance fees may also apply, depending on the financial institution. Again, though, banks may waive some of these costs if you are able to meet other requirements. For example, your business checking account may be open at that institution and the balance exceeds a certain pre-established threshold.
2. Is there an introductory offer?
In some cases, to acquire new customers, banks promote their business accounts through promotions. Some offers of this type include factors such as cash bonuses or resulting from maintaining a certain balance for a certain period of time . They can also choose to offer lower commissions to companies that open new accounts.
If the bank and its account features meet your needs, choosing to open an account with their financial institution is probably a smart one.
3. What services and other options are available?
Another aspect you need to take into account is any services that the bank offers or does not offer. For example, nowadays it is increasingly important to have company finances at hand and this can be possible through the mobile applications that many banks have chosen to offer their customers.
Apps are good tools for tracking your balance, transferring funds between multiple accounts, paying bills, and controlling your cash flow. Everything can be done simply via a smartphone or tablet. It may not be essential; however, a mobile banking app is really convenient to be able to access your online business account anytime, anywhere.
Additionally, after opening your business, you will likely want to access an account that has a business credit card or establish a business line of credit or obtain a small business loan. All this is possible if these options are already available at the bank you have chosen for your business account.
If you plan to accept credit and debit card payments from your customers, you will need services to be able to process these transactions. Third-party processors offer this service (and usually have lower rates), but it may be more convenient and efficient to use a bank that does this as well.
4. What are your needs and preferences?
For example, if you expect to complete a significant number of business transactions each month, only consider banks that offer a checking account option with a high transaction limit.
That said, you may be attracted to the lower fees and convenience of an online business checking account. However, it is important to be willing to make compromises. For example, these lenders often do not have a physical branch. This can be a disadvantage if you prefer to have physical contact with an operator rather than having access to their services only through telephone contact.
Some online banks do not accept cash deposits, so a business account at a brick-and-mortar bank may be the way to go if you run a business that generates many cash transactions.
Manage your business finances with the business account
Do you run a small business and are looking for an easy and intuitive way to manage your cash flows? Especially if you are looking to keep costs low, the business account may be right for you.
The business account is the perfect solution for a small or medium-sized business looking for a tool that allows them to manage their income and expenses easily and free of charge, keeping cash flows separate from the management of their personal finances.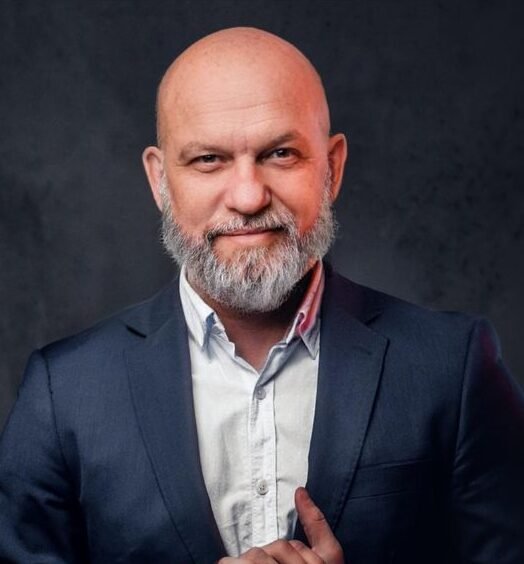 Rene Bennett is a graduate of New Jersey, where he played volleyball and annoyed a lot of professors. Now as Zobuz's Editor, he enjoys writing about delicious BBQ, outrageous style trends and all things Buzz worthy.