Introduction: Gaming in the Age of Cross-Platform Play
As the boundaries between gaming consoles and platforms blur, a growing number of gamers seek to play their favorite titles on multiple platforms. One such game that has caught the imagination of players worldwide is Sea of Thieves. However, the question on many gamers' minds is: will Sea of Thieves make its way to the PlayStation 5?
The Backdrop: Sea of Thieves and its Popularity
Sea of Thieves, developed by Rare and published by Xbox Game Studios, first set sail in 2018 on Xbox One and Windows. Its unique take on cooperative pirating adventures had players teaming up, chasing treasures, and facing supernatural challenges on the high seas. Its colorful graphics, dynamic weather systems, and real-time water physics led to a unique gaming experience, quickly building a dedicated fan base.
The Current Landscape: Sea of Thieves on Other Platforms
Despite its release under the Xbox banner, Sea of Thieves isn't strictly an Xbox-exclusive game. It made its way to Windows PCs and became a flagship title for Xbox's Game Pass service. This cross-platform capability, allowing Xbox and PC players to play together, set a precedent and raised hopes for the game's potential availability on other consoles.
Sony's PlayStation 5: A Gaming Behemoth
Sony's PlayStation 5 (PS5), released in 2020, became an instant success with its powerful hardware, next-gen graphics, and a slew of exclusive titles. Given the console's popularity and wide user base, it's only natural for developers and publishers to want their games on the platform. But what does this mean for Sea of Thieves?
Historical Precedents: Xbox and PlayStation Collaborations
While it might seem far-fetched, there have been instances where Xbox-associated games made their way to PlayStation platforms. A prime example is the popular game Minecraft. Initially closely associated with Xbox after Microsoft's acquisition of Mojang, Minecraft eventually became available on multiple platforms, including the PlayStation.
Official Word and Speculations
there hasn't been an official announcement from Rare or Xbox Game Studios confirming Sea of Thieves release on PS5. However, in the gaming industry, where surprises are the norm, there's always a glimmer of hope. Developers and publishers often gauge demand before deciding on such cross-platform releases. Given Sea of Thieves' widespread popularity, it's conceivable that discussions could be happening behind closed doors.
Challenges and Opportunities
Releasing Sea of Thieves on PS5 isn't as straightforward as it might seem. There are technical challenges, including adapting the game's mechanics and servers for another platform. Additionally, licensing agreements and financial considerations could come into play.
However, there's an undeniable opportunity. The PS5's expansive player base offers a new sea of players (pun intended) to join the pirating adventures. A PS5 release could breathe new life into the game, drawing in a fresh wave of pirates and potentially revitalizing its community.
Conclusion: A Hopeful Horizon for PlayStation Pirates
In the unpredictable waters of the gaming industry, one can never say for sure which way the winds will blow. While we wait with bated breath for an official announcement regarding Sea of Thieves on PS5, gamers can only hope that the two giants – Rare and Sony – find a way to make it happen. As we dream of setting sail on our PS5 consoles, let's not forget about other exciting gaming experiences, like the easily accessible and immensely fun Retro Bowl Unblocked. Whatever the future holds, may our gaming adventures continue to be thrilling!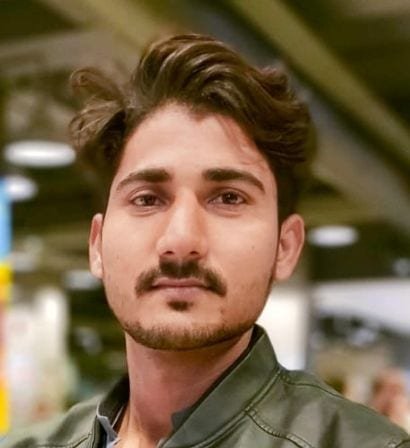 Arman Ali, respects both business and technology. He enjoys writing about new business and technical developments. He has previously written content for numerous SaaS and IT organizations. He also enjoys reading about emerging technical trends and advances.