Do you want to make your office space more innovative? Perhaps you're going above and beyond with simpler layouts.
You may have heard that wellness program design is making a comeback. Many businesses are creating layouts that emphasize team building and improved high-quality exercises. Some hiring managers even opt for taller workspaces so that their employees can comfortably stand up.
Regardless of your industry, you can use innovative office products to improve your environment. Take a look at this comprehensive guide to learn what to consider when buying office items for your business.
Table of Contents
Ergonomic Office Chairs
Ergonomic office chairs are the foundation of a comfortable workspace. Imagine a chair that's comfortable and good for your back. That's what ergonomic chairs are all about.
They're designed to fit your body and keep you from feeling sore after long work hours. These chairs and other essential office furniture can make a big difference in how you feel at work, preventing aches and pains.
Sit-Stand Desks
Sitting too much is bad for your health. Sit-stand desks, like Varidesk or Uplift Desk, let you switch between sitting and standing while you work.
It's like a magic trick that keeps you feeling better and more focused. It's perfect for anyone who spends much time at a desk.
Noise-Canceling Headphones
Distractions are par for the course in modern work environments. That's where noise-canceling headphones come into play.
Noise-canceling headphones help you concentrate by blocking out distracting sounds. These headphones also have excellent sound quality, making your work or music sound better.
Adjustable Monitor Arms
The setup of your computer equipment can significantly affect your efficiency. Adjustable monitor arms, like those from Ergotech or Ergotron, provide a flexible and ergonomic solution.
You can easily position your monitors at the perfect height and angle, which reduces strain on your neck and eyes. This not only enhances comfort but also boosts productivity.
Your screen can always be at eye level, allowing you to work comfortably for longer periods. This adjustment is essential for any workspace, helping you maintain good posture and work efficiently.
Wireless Charging Pads
In the age of mobile devices, wireless charging pads have become indispensable. Products like the Apple MagSafe charger or Anker PowerWave let you charge your smartphone, tablet, or wireless earbuds without the hassle of cords. No more searching for power outlets or dealing with tangled wires.
It's a simple and convenient addition to any workspace. It helps you keep your devices at the ready without the clutter of charging cables.
Adjustable Keyboard and Mouse
Ergonomics are key to staying comfortable and productive at work. Adjustable keyboard and mouse setups allow you to customize your input devices to suit your hand positions and typing preferences.
This minimizes the risk of repetitive strain injuries and ensures a comfortable workflow. It's an often overlooked aspect of office productivity but is crucial in the long run.
High-Quality Webcam
Remote work is the new normal in the modern work environment. A high-quality webcam is essential for virtual meetings and video conferencing.
Good webcams, such as Logitech Brio or Razer Kiyo Pro, offer sharp and clear videos for your online meetings. It's like bringing a professional camera to your work setup, ensuring you look great during video calls.
Ultra-Wide Monitors
Multitasking and productivity are the name of the game in a modern work environment. Ultra-wide monitors, like LG UltraGear or Dell Ultrasharp, are like having two or more screens in one. This lets you work on multiple projects at once, making you more productive and organized.
Smart Desk Accessories
Smart technology is making its way into office essentials. Products like the BenQ e-Reading LED Desk Lamp or Moft Z Stand offer adjustable color temperature, wireless charging, and device connectivity. These gadgets make your workspace more practical and look cool, too.
Cable Management Solutions
Cables and wires can clutter your workspace quickly. Cable management solutions keep your wires tidy, such as clips, sleeves, or trays. No more struggling with tangled cords; everything stays organized.
Standing Desk Balance Boards
Introducing an element of activity into your workday can help keep you engaged and active. Standing desk balance boards, such as the FluidStance Plane or Gaiam Evolve Balance Board, are perfect. They engage your core and leg muscles while standing, promoting movement and balance.
These balance boards are ideal for breaking up the monotony of standing or sitting all day. This allows you to stay engaged and active while you work.
Smart Planners and Notebooks
Smart planners and notebooks are essential for digitizing your handwritten notes and sketches. This makes your work more organized and shareable. They offer the best of both worlds: the familiarity of physical note-taking and the convenience of digital storage.
Biometric Security Devices
In an age of increasing cybersecurity threats, biometric security devices have become a must-have for modern work environments. Products like the Yubico YubiKey or Apple's Touch ID enhance the security of your devices and data. This is by requiring your unique biometric authentication.
It's an extra layer of protection that ensures your work remains confidential and secure. These devices are easy to use and offer peace of mind in an age where data security is paramount.
Advanced Document Scanners
Efficient document management is crucial in any office. Advanced document scanners, like the Fujitsu ScanSnap or Epson FastFoto, streamline the process.
They offer features like automatic document feeding, OCR (optical character recognition), and cloud integration. These make it easier to digitize, store, and organize your documents. These scanners are designed with the user in mind, offering easy setup and user-friendly interfaces.
Smart Thermostats and Air Purifiers
Factors like temperature and air quality influence the quality of your work environment. Smart thermostats help you control the temperature in your workspace.
Smart air purifiers clean the air you breathe. These gadgets ensure your office feels right and keep the air clean and healthy.
Invest in Innovative Office Products Today
Having innovative and essential products in the office is crucial for a modern work environment. These products not only streamline tasks but also promote efficiency and productivity. Companies must invest in these innovative office products to ensure a successful workplace.
Please don't wait any longer; upgrade your office essentials today and see its positive impact on your team's performance. Start revolutionizing your work environment now!
Are you interested in learning more about how you can make your business successful? Please take a look at our other articles on our site to learn more today!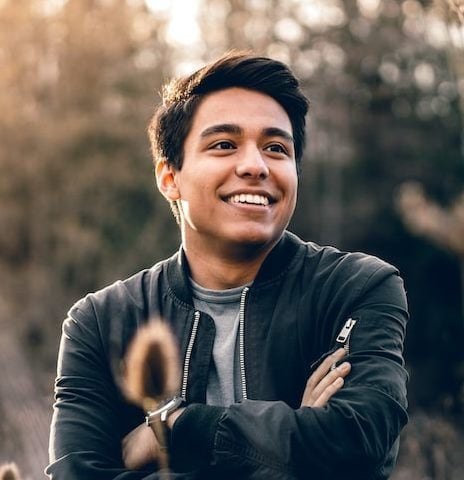 Wayne Probert is a senior reporter at Zobuz, covering state and national politics, and he is a grantee with the Pulitzer Center on Crisis Reporting. Before joining Zobuz, he worked as a freelance journalist in Kentucky, having been published by dozens of outlets including NPR, the Center for Media.