When zipping around on your motorcycle, don't forget how important your gear is! It might seem like just a jacket and a helmet, but this stuff is like a superhero's armor. It protects you from the bad guys – like road rash and head injuries.
Wearing the right gear, like a tough helmet, durable jacket, good gloves, and sturdy boots can be a real game-changer if you take a spill. It can be the difference between a minor bruise and a major boo-boo.
Read on to learn about the importance of proper gear for motorcycle safety.
Table of Contents
Visibility to Other Drivers
Visibility to other drivers is another key factor for motorcycle safety. Bright or reflective gear helps you stand out on the road, making you more visible to car drivers. This is important, especially when riding at night or in poor weather.
You might not think a neon yellow jacket is the coolest look. But trust me, it's way cooler than getting hit by a car. So, when you pick out your gear, go for stuff that's bright, reflective, or has lights. It can be a real lifesaver!
Protection Against Potential Injuries
Gear up folks, because having the right stuff can keep you from getting hurt. Motorcycle gear is not just about looking cool, it's about safety. You know, like a helmet for your head, a jacket for your body, gloves for your hands, and boots for your feet.
These things can keep you from getting bumped and bruised, or even worse personal injuries. Plus, wearing gear that fits right is super important. Too loose and it won't protect you, too tight and it's uncomfortable.
Makes the Riding Experience More Enjoyable
Proper motorcycle gear doesn't just keep you safe, it makes your ride way more fun too! Think about it – you're more relaxed when you know you're safe. You can focus on the ride, the road, the freedom. You don't want to worry about getting hurt.
Good gear keeps you warm when it's chilly, cool when it's hot, dry when it's wet. It can also help reduce noise from the wind. It's not just about safety. It's about enjoying the ride! Remember, the right gear can turn a good ride into a great one.
Legal Requirements
In many places, the law says you got to wear some safety stuff when you ride a motorcycle. These laws are there for a good reason, folks! The rules might tell you to wear a helmet, or gloves, or maybe a sturdy jacket.
Sure, it might feel a bit stuffy, but these things can keep you from getting hurt really bad. Plus, if the cops catch you without your gear, you may get a fine.
In addition, if you need Athens Motorcycle Accident lawyers, there are firm that can help you navigate the legal process.
Read More About Motorcycle Safety
In conclusion, motorcycle safety is everyone's responsibility. The importance of proper gear cannot be overstated, and wearing it is a simple, effective way to protect yourself. Remember, every ride, no matter how short, deserves your full attention to safety.
So, put on your helmet, slip into your protective gear, and make every ride a safe one. Let's prioritize safety, not just for ourselves, but for everyone on the road.
Did you find this article helpful? Check out the rest of our blog.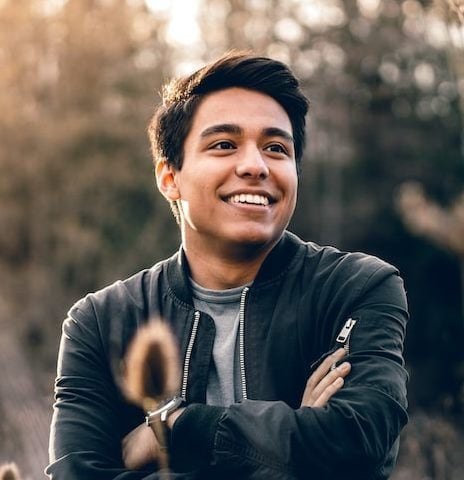 Wayne Probert is a senior reporter at Zobuz, covering state and national politics, and he is a grantee with the Pulitzer Center on Crisis Reporting. Before joining Zobuz, he worked as a freelance journalist in Kentucky, having been published by dozens of outlets including NPR, the Center for Media.