Healthcare providers have been on the front line to safeguard us and millions of people affected. This has shown the importance of health care workers and the need for health care education in the country. Nurses play an integral part in the process of delivering health care to the public.
With healthcare education being in the spotlight, and the opportunity of getting the nursing programs online, the demand and availability of online programs for nursing is on the rise. Apart from online programs, on-campus training and courses are also available in different trade schools. If you decide to go to a trade school then you should go to Ohio, as Ohio is a cheap state when it comes to trade schools.
But how do you find the right program to advance in a nursing career? Let us guide you!
Reasons to choose an online program
There are tons of courses available for the nursing program based on your interest. The most important thing to consider while choosing an online nursing program is the quality of education, financial feasibility, career goals and flexibility of course.
With online classes, there are no restrictions on time. Classes can be attended day or night for students or nurses to pursue the course without quitting their job. Although working and education may sound challenging, online courses open the comfort of learning from your home and ensure financial security to support themselves.
The costs for completing an online program are lower than those of on-campus. Learners can save money you spend on daily commutes. Online learners get top-notch classes from top faculties and the same certifications as the on-campus courses.
Online learners have a lot of options from types to the duration of courses. Based on your career goals, you can choose the online program that works best for you. There are all kinds of different fields in medicine you can choose from in order to improve yourself as a health worker. For example, you can get certified in ACLS and gain an extra edge in experience when it comes to heart diseases. An accelerated online nursing program can help you get the certificates in a short duration and turn careers into the field of your expertise.
Online Associate Nursing Programs
An online associate nursing degree is an entry-level nursing program for students with no experience, who are interested to start their career in nursing. With an Associate Degree in Nursing (ADN), you can become a registered nurse. However, responsibilities and growth will be less compared to BSN-holding registered nurses.
The duration to complete an online associate nursing degree ranges from 2-3 years.
Online Bachelor of Science in Nursing
An online BSN is a demanding program designed for nurses who want to advance their nursing careers to different landscapes of expertise. This program provides a strong base for registered nurses to improve case management skills, leadership and health promotion studies for the future of nursing.
BSN holders have the opportunity to grow their careers with high-paid job titles like Nurse director, nurse educator, clinical nurse specialist, nurse clinical manager etc. The course duration takes around 2 years for completion. However, institutions such as Labouré College are providing 7-week accelerated courses with CCNE accreditation and transfer credit option to lower overall program costs.
Online Master of Science in Nursing
There's always a better future that's yours for taking. Online master of science in nursing provides an opportunity for nurses to level up their careers while continuously earning income from their jobs. MSN programs are designed for nurses to develop their expertise in special areas like data analysis, nursing theory, clinical decision making, health promotion, medical information technology and gain managerial skills.
Students need to have a bachelor's degree in nursing to be accepted into an MSN program. Depending on your specialization, you can pursue a good position as a licensed practical nurse, nurse midwife, nurse anesthetic or health service manager.
The course duration may vary based on whether the student prefers a full-time or part-time online program. On average, it takes 2-3 years to complete a master's program. However, students with bachelor's degrees will be able to complete the course faster than usual.
Online Nurse Practitioner Programs
A nurse practitioner is a registered nurse with advanced education and training to work in the fields of adult-gerontology, family care, collaborating doctors, pediatrics and neonatal care.
To become a nurse practitioner students must have a BSN degree and preferably an MSN program. They must complete the coursework based on their specialty though some courses are available where coursework is not mandatory.
Both full-time and part-time enrollment options are available with a program length ranging from 24-48 months, which may vary based on the specialization. The University of Texas – Arlington has an online nurse practitioner program.
Though the courses are online, students might need to go to campus to get hands-on activities.
Online Doctor of Nursing practice
A doctor of nursing practice is the stepping stone in career advancement for all advanced practice registered nurses. This advanced program helps the APRNs to prepare them for managerial and senior-level roles in nursing.
The course prepares the students to gain knowledge from framing innovative methods to develop health care, to improving strategic leadership methods and data analytics for community health development
An online DNP admission requires a Bachelor of Science in Nursing degree and/or Master of Science in Nursing (MSN) degree, An active RN license and a minimum amount of experience which may vary upon the online institution you opt for.
A BSN to DNP online course may take 3-4 years full-time while MSN to DNP can be done in 1-2 years. Here's the list of top 45 institutions providing online DNP program according to teach.com
Get Started with an Online Nursing Program
There is no denying that COVID-19 has disrupted the learning process of nurses and health care professionals, especially with on-site and practical hours. But with emerging opportunities in nursing and a broad range of self-paced online courses to choose from, online courses just might be the easiest way to get your learning process going with the flexibility, expertise and certifications from best-accredited institutions.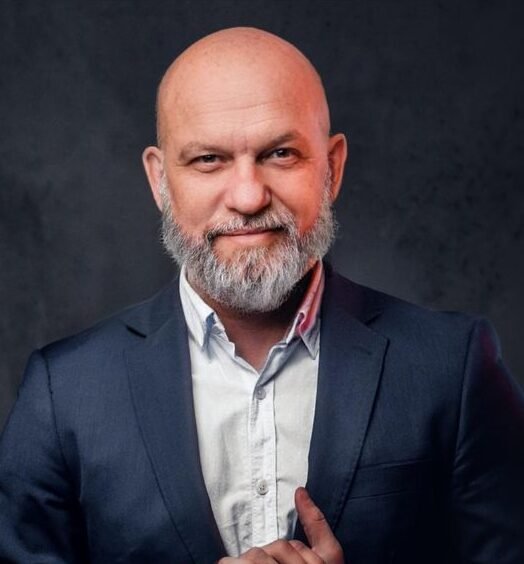 Rene Bennett is a graduate of New Jersey, where he played volleyball and annoyed a lot of professors. Now as Zobuz's Editor, he enjoys writing about delicious BBQ, outrageous style trends and all things Buzz worthy.