Online Reputation Management in 2020 with Maria Johnsen
Online reputation management (ORM) means taking control of who talks about an individual and business online. It requires implementing a series of techniques and strategies in order to ensure that users find the right information when they look for a person or company online. Why would companies and individuals invest on their online reputation? How do they go about to do it? What is the purpose of managing online reputation when Google has become A.I?
The purpose of online reputation management is to create balance, counteract misleading trends, and allow you to put your best foot forward.
Maria Johnsen the marketing and digital marketing guru talks about online reputation management in 2020.
Reputation management is aimed at reducing the undesirable and counterproductive impressions that may exist on various online platforms while saturating the net with constructive, progressive and favorable messages. According to Maria Johnsen, the goal is to overshadow undesirable impressions while changing the discourse and view of the masses about an individual, body or group. To achieve this, it is expected that certain platforms would be barraged with constructive messages and remarks that portrays the individual in a favorable light.
While there are inauthentic approaches to mold online image, it should be noted that such approaches are simply provisional and will not yield long-term outcomes. While you are in charge of what you want people to see and hear about you, it is almost impossible to determine the dialogue between you and your image. It is very easy to bombard the internet with plenty of information and content that elevates your image, your image would be ultimately determined by the various dialogues that are expressed about your image on Facebook, Twitter, Instagram, and other platforms. Given the aforesaid, the best method to ensure an engaging and progressive online image is by maintaining an acceptable, motivational and exemplary character.
When it comes to ensuring a formidable Reputation Management that yields desired results, it is expected that individuals regulate the type of contents that they make available online. More so, remarks on various social platforms have to be properly scrutinized and certified before they are aired. On the other hand, companies and bodies must rely on uprightness on their operations, advertisements, and communications while ensuring a memorable brand engagement. If your company has a lot of bad appraisals, you can be sure that this would affect your image adversely with serious ramifications on the profitability and sustainability of your company. The reason for this is because a staggering number of folks depend on appraisals to gain insight into your company's culture and image.
Get a quote for your online reputation management campaign. 
About Maria Johnsen 
Maria Johnsen holds a degree in political economy from Kharkov University in Ukraine, Beauty Arts from Sorbonne University in Paris, BA in Information technology, BA in computer science, a Master of Science degree in computer engineering from university of science and technology in Norway and master degree in filmmaking and television from Royal Holloway University of London.
Her professional background and education are diverse and include skills in areas such as sales, multilingual digital marketing, content writing, business intelligence, software design, and development. In addition, she possesses the experience and education in the management of complex Information Systems.
Maria knows eighteen languages and possesses experience in language instruction, tutoring, and translation. She has also developed a unique teaching method for fast learning "Implications for Upgrading Accelerated Learning Practices In Educational Systems" This method is applied in China and Norway.
Maria Johnsen is also a multilingual SEO, PPC, and social media marketing expert. She managed software projects for well known IT companies and banks in Norway, China, the UK as well as cooperation with governments and police authorities in regards to projects related to data crime and tracing terrorists online.
Starting in 2008, she began offering search engine optimization services. Her company Golden Way Media expanded internationally in 2009 carrying out various projects in Europe, North America, and Asia. While offering services to the general public, Maria Johnsen continues to consult with corporate clients, agencies and small businesses. She has skills and proven records in all areas of search engine optimization including keyword targeting, competitor research, and on-site optimization.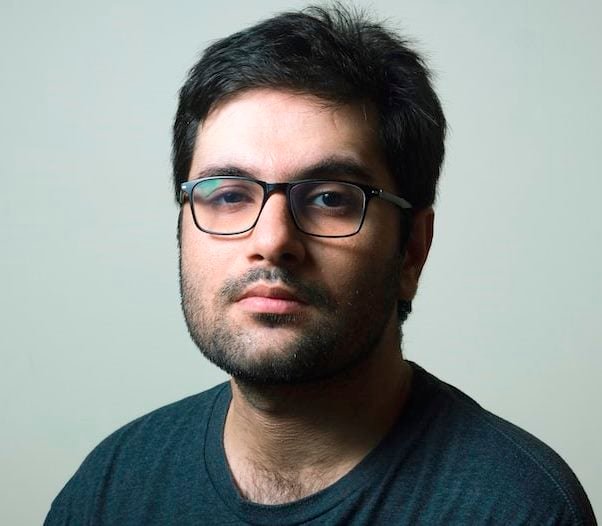 Barry Lachey is a Professional Editor at Zobuz. Previously He has also worked for Moxly Sports and Network Resources "Joe Joe." he is a graduate of the Kings College at the University of Thames Valley London. You can reach Barry via email or by phone.