To expand their customer base and generate more revenue in today's digital world, businesses need to open an online storefront. The process of opening an online shop can appear difficult at first, but anyone with the correct information and resources can do it. In this post, we'll show you how to set up an online shop that really stands out from the crowd.
Table of Contents
How to Find the Best E-Commerce Solution
The first major choice you'll face when opening an online shop is which platform to use. Think about things like learning curve, features, scalability, and cost. Shopify, WooCommerce, and BigCommerce are three of the most popular e-commerce platforms because of their user-friendly interfaces and robust set of tools for creating and managing an online store.
Choosing a Website Address
The domain name you select will serve as the address of your online store, so it should be both memorable and appropriate for your business. Avoid using numerals or hyphens and aim for clarity and simplicity. When you've decided on a name for your website, it's time to register it with a registrar.
Planning Your Web Shop Layout
In order to draw in and keep clients, you need a design that is both aesthetically pleasing and simple to use. Choose a design that flows well with your brand's aesthetic and makes users feel at home while exploring your site. Make sure your store is responsive across devices and uses high-quality photos.
Altering the Appearance of Your Shop
Improve your online shop's usability and visibility by giving it a unique look. Take advantage of all the editable features to make a one-of-a-kind and interesting storefront. Make sure the site's colour scheme, typefaces, and layout are consistent with your brand's image.
Including New Items to Your Shop
Putting items up for sale on an internet site is the first step in doing business. Create distinct sections for each product line and fill them with descriptive text, prices, and high-quality photographs. Help your consumers quickly discover what they need by implementing an easy-to-use navigation system.
Installing Payment Processors
For hassle-free financial dealings, it is necessary to incorporate trustworthy payment channels. Do your homework and pick a payment processor that works well for your intended customers. PayPal, Stripe, and Authorize.net are just a few of the many popular choices.
Introducing a Safer Payment Process
Put in place SSL encryption and other safety measures to protect the private data of your consumers. To gain your consumers' trust, you should highlight trust badges and explain how you plan to protect their personal information.
Making Your Online Shop More Search Engine Friendly
Search engine optimisation (SEO) is a proven method to increase traffic to your online store. Do some keyword research and use those terms in your product titles, subheadings, and metadata. Make your store stand out in search engine results by using catchy meta titles and descriptions you've written yourself.
Strategies for Marketing Implementation
Use a variety of advertising methods to get customers to your web business. Use paid advertising, email marketing, content marketing, and social media to reach your audience. Build customer loyalty through providing discounts, running promotions, and interacting with customers.
Controlling Stock and Taking Orders
Maintaining order and stock levels is crucial to keeping business running smoothly. Make use of inventory management software to keep tabs on supplies, establish low-stock alerts, and coordinate shipments. Establish reliable procedures for handling orders so that you can keep your clients up to current on their packages' whereabouts at all times.
Helping Out Customers
Give your customers the attention they deserve to make their shopping experience a memorable one. Give your customers a variety of ways to get in touch with you, including phone, email, and live chat. Always be quick to answer questions, handle complaints, and work towards a resolution for your customers.
Examining the Success of Shops
Keep an eye on your online shop's stats to see where you may make changes for the better. Make use of analytics software to monitor site visits, sales, and user activity. Make decisions based on hard evidence and improve your store's performance with the help of this information.
Online Shop Protection
Prevent unauthorised users from accessing your online store. Maintain firewalls and virus scanning, use safe hosting, and update your software and plugins regularly. You should routinely back up your shop's data to avoid losing it in the event of a disaster.
Preparing Your Shop for Success
Scalability is essential as your web shop expands. Maintain a focus on your store's speed, investigate entering new areas, and get reliable hosting services. Accept criticism and adjust your methods to better serve your clients.
Conclusion
Planning, detail-oriented execution, and constant tweaking are the pillars of a successful online shop's foundation. If you follow the advice in this manual, you should be able to open an internet shop that succeeds where others have failed. Always put your customers first, monitor your industry for changes, and monitor and improve your store's performance often.
FAQs
How much time does it take to set up an internet shop?
A variety of variables affect how long it takes to set up an e-commerce site, such as how well you know your chosen platform, how many products you want to offer, how much personalization you want to do, and how complicated your store's design is. Launching an internet store often takes a few days to a few weeks.
I'm opening an online shop; may I use my own domain name?
The majority of online storefronts do indeed support custom domains. During installation, you'll have the option to either register a new domain for your store or link an existing one.
Do I need any type of technical knowledge to open an internet shop?
Creating an internet store does not require advanced computer knowledge. Intuitive interfaces and drag-and-drop functions are commonplace in e-commerce systems, making it simple for non-technical users to create their own shops. However, it helps to have a familiarity with fundamental web ideas.
What can I do to increase traffic to my web store?
Social media marketing, search engine optimisation (SEM), content marketing, email marketing, and paid advertising are just a few of the methods you can use to bring in clients for your online store. You may increase traffic and conversions by interacting with your target audience, providing them with useful information, and offering financial incentives in the form of sales or discounts.
How can I increase the number of people who buy from my online store?
Optimising various factors, such as website speed, checkout process simplification, product description and image quality, payment security, customer service, and trust signals like customer reviews and testimonials, can increase your online store's conversion rate. Your store's success can be increased by conducting regular analyses and implementing data-driven changes.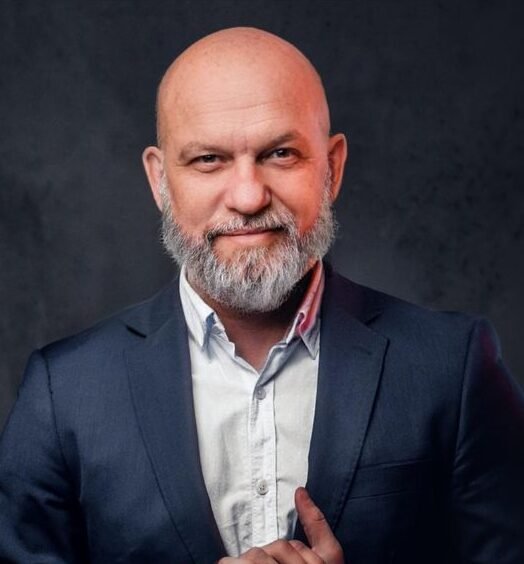 Rene Bennett is a graduate of New Jersey, where he played volleyball and annoyed a lot of professors. Now as Zobuz's Editor, he enjoys writing about delicious BBQ, outrageous style trends and all things Buzz worthy.