Post-construction cleaning is a cleaning procedure done to clean, dust, sweep, wipe, buff and polish a building or space after a construction or renovation job is completed and the dust has settled on all repairs and fixings.
Once the construction crew has finished their job, you now have a new home or retail space full of scuff marks, sawdust, mud and water droplets, paint scraps and whatnot all around. While the construction crew is responsible for cleaning up all equipment, tools, hardware and construction mess, they are not responsible for deep cleaning the space.
So, the question now is, are you going to do it independently, or will you hire a post-construction cleaning crew like Oui Clean DMV to get your home spotless and shiny?
To help you answer that question, here are some things to know for post-construction cleaning:
Supplies Required for a Cleanup
For effective cleaning, you need the right tools. Ensure you have the necessary supplies on hand to do the basic cleaning. You may need to rent other equipment if there is significant dirt and dust to get rid of. The general cleaning gear you'd need is:
Plenty of washcloths and plastic trash bags
Vacuum cleaner
Brooms with bristles and also a push broom
Dust masks
Dustpans
Hoses
Mop buckets and wringers
Upholstery tools
Mop heads
Rubber gloves
Scrub pads
Scrub brushes
Eye protection
Ladder bumpers
Cleaning bins (industrial)
Step ladders
Buckets
Strip washer
Squeegee
In some cases, you'd also need rubber blades and razor blades scrapers if there are remnants of pain and cement left behind.
Apart from the list above, you would also need the right cleaning solutions, spray bottles and cleaners for different surfaces such as wood, stone and windows.
Construction Mess
As mentioned earlier, construction teams would need to remove as much mess as possible, but they won't need to deep clean the entire place. That's the job of professional cleaners. So, your decision on hiring professional cleaners entirely depends on whether you can (and want to) do the cleaning on your own and the amount of cleaning to do. Take a walk around the property both inside and outside. It will help you thoroughly assess the trash and mess left behind. How much debris do you need to clean up, and how long will it take to clean your entire property before moving in?
Polishing Work
Floors and walls are some of the most extensive surfaces to clean and spruce up. While it can be cleaned, the time taken to make sure it is spotless and shiny will take time. Floors especially bear the brunt of the construction work, so there needs to be some heavy-duty polishing to do to get it back into its beautiful state. You need to mop, wax, polish and buff. It helps if you have some heavy-duty polishing tool and equipment to get this done; otherwise, you need to use some good old elbow grease.
Vacuuming
The vacuum cleaner is a beautiful cleaning tool to suck out dirt and grime from the most obscure spaces in your home or office. To get rid of the post-construction smell, you will need industrial-strength vacuum cleaners as well as cleaning solutions to deep clean nooks and crannies, corners as well as carpet fibers. Steam cleaning will also be necessary as it will help such out dust and leave your floors and walls refreshed and squeaky clean.
Removing Scratches
One thing to note when a construction crew leaves your site is whether there are damages to the building, floors, and walls. Heavy tools and machinery can cause dents, dings and bruises to the space. If you see deep scratches on your wooden floors or chipped wall surfaces- you need to call the contractor and get them to fix and repair these damages. They will need to patch, repair and repaint these damages free of charge for you since it results from the construction work they carried out.
Once these concerns have been addressed, you can handle the surface scratches that you see. Using tools and solutions specially designed to get rid of surface scratches will help your remove these stains easily.
Cleaning the Windows and Mirrors
Don't you love seeing clear, spotless windows and mirrors in your new home? Unfortunately, that's not what you'd get after a construction or renovation job has concluded. Debris and dust will form a layer of dirt on windows, marring the look of your home or office space. It would help if you had a cleaning solution specially designed for mirrors and windows and a special cloth to clean. This is essential because you don't want streaks and stains to form once the window or mirror dries.
Wiping All Lighting
Like windows and mirrors, the lighting in the interiors will also end up covered with a layer of grime and dust post-construction. A dust film on light bulbs will reduce its efficiency and produce lackluster light. Make sure to wipe the bulbs from the dust using a dry, soft cloth. For this purpose, you would also need a ladder to reach high lights on the ceiling.
Exterior Cleaning
Apart from the rooms and spaces inside the building, you also need to make sure your driveway, sidewalk and entries are clean and clear off debris, dirt, mud, stones and any obstacle that could pose a hazard. Sweep and remove any leftover building materials, then use a high-powered water jet to clean the pathways and walkways from gravel, sand and dirt. 
Cleaning an entire building or home from a construction mess takes a lot of work and plenty of time. Therefore, hiring professional cleaners to get the job done saves you the trouble. The money spent on hiring professional cleaners means you don't need to do the cleaning yourself or purchase the necessary equipment to do the cleaning. It's a good investment in the long run and you can start using and living in your new space in no time.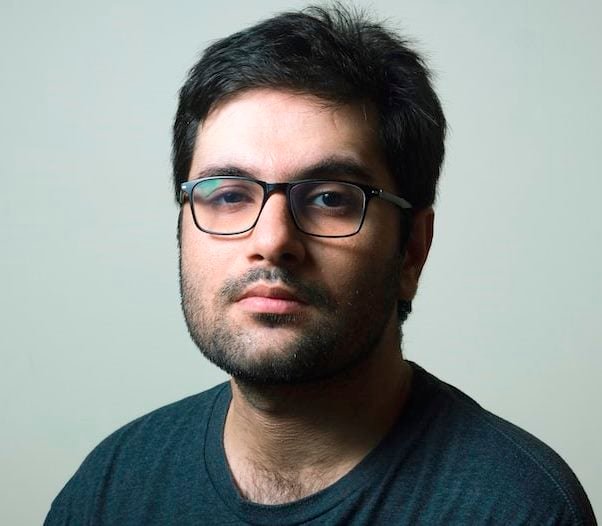 Barry Lachey is a Professional Editor at Zobuz. Previously He has also worked for Moxly Sports and Network Resources "Joe Joe." he is a graduate of the Kings College at the University of Thames Valley London. You can reach Barry via email or by phone.