When it comes to decorating your home, choosing the right window treatments is a crucial decision. Drapes, in particular, can significantly impact the overall aesthetics of a room. Should you opt for pre-made drapes readily available at your local store, or should you go the custom route and create a unique window treatment tailored to your specific needs and preferences? In this article, we'll dive deep into the world of pre-made and custom drapes, examining the pros and cons of each to help you make an informed decision.
Pre-Made Drapes: Convenience at Your Fingertips
What Are Pre-Made Drapes?
Pre-made drapes, also known as ready-made drapes, are mass-produced window treatments that you can purchase off the shelf or online. These drapes come in various standard sizes, colors, and styles, making them easily accessible to homeowners. They are a convenient choice for those who need a quick and hassle-free window covering solution.
Pros of Pre-Made Drapes
Affordability: Pre-made drapes are generally more budget-friendly than custom options. They are a cost-effective way to enhance the appearance of your windows without breaking the bank.
Immediate Gratification: If you need window treatments urgently, pre-made drapes are readily available for purchase. You can have them installed in your home without any lengthy wait times.
Variety: While pre-made drapes may not offer the same level of customization as their custom counterparts, they do come in a wide range of colors, patterns, and styles. This variety allows you to find a design that suits your decor.
Easy Returns: Most retailers have return policies for pre-made drapes, so if they don't quite fit your space or match your decor as expected, you can typically return or exchange them.
Cons of Pre-Made Drapes
Limited Sizing: Pre-made drapes are manufactured in standard sizes, which may not fit your windows perfectly. This can result in gaps or bunching that can affect both the aesthetics and functionality of the drapes.
Lack of Customization: If you have specific design preferences or unique window dimensions, pre-made drapes may not fulfill your vision. You may need to compromise on the style and size.
Quality Variability: The quality of pre-made drapes can vary significantly depending on the brand and price point. Cheaper options may not hold up well over time, leading to the need for replacement sooner than expected.
Limited Fabric Options: While there is a range of pre-made drapes available, you may struggle to find a fabric that matches your desired texture or material.
Custom Drapes: Tailored Elegance
What Are Custom Drapes?
Custom drapes, as the name suggests, are window treatments that are specifically designed and crafted to fit your individual requirements. These drapes are created with precision and attention to detail, offering a high level of personalization.
Pros of Custom Drapes
Perfect Fit: The most significant advantage of custom drapes is that they are made to measure, ensuring a perfect fit for your windows. This eliminates the issues of excess fabric or gaps, enhancing both the aesthetics and functionality.
Ultimate Customization: With custom drapes, you have complete control over every aspect of the design, including fabric, color, pattern, and style. This allows you to create a window treatment that complements your decor seamlessly.
High-Quality Materials: Custom drapes are often crafted using premium materials, resulting in superior durability and longevity. Investing in quality drapes can save you money in the long run by reducing the need for frequent replacements.
Unique Design: If you have a unique design concept in mind, custom drapes are the way to go. You can incorporate special features such as trims, linings, and embellishments to achieve a one-of-a-kind look.
Cons of Custom Drapes
Cost: Custom drapes typically come with a higher price tag compared to pre-made options. The level of personalization and craftsmanship involved contributes to the increased cost.
Lead Time: Creating custom drapes takes time. You'll need to wait for the design, measurement, and production processes to be completed, which may not be suitable for those in a hurry.
Limited Return Options: Since custom drapes are tailored to your specific requirements, they may not be returnable or exchangeable unless there is a manufacturing defect.
Professional Installation: To ensure a perfect fit, custom drapes often require professional installation, which can incur additional costs.
Choosing the Right Option for You
The decision between pre-made and custom drapes ultimately depends on your individual needs, preferences, and budget. To make an informed choice, consider the following factors:
1. Budget
If you have a tight budget, pre-made drapes may be the better option. They offer a cost-effective way to enhance your windows without compromising on style entirely.
2. Window Size and Shape
If your windows have unique dimensions or shapes, custom drapes are the ideal choice. They guarantee a perfect fit, eliminating any unsightly gaps or bunching.
3. Design Preferences
For those who have a specific design concept in mind or want to match their existing decor precisely, custom drapes provide the highest level of customization.
4. Time Constraints
If you need window treatments urgently, pre-made drapes can be installed quickly. However, if you can wait and want a truly personalized look, custom drapes are worth the extra time.
5. Longevity
Consider the long-term value of your investment. Custom drapes, made with high-quality materials, are likely to last longer and require fewer replacements compared to pre-made drapes.
6. Return Policy
Check the return policy of the retailer when purchasing pre-made drapes. This can give you peace of mind in case the drapes don't meet your expectations.
The Rise of Online Custom Drapes
In recent years, the internet has revolutionized the way we shop for custom drapes. Online custom drapery stores have become increasingly popular, offering a convenient and accessible way to design and purchase personalized window treatments. Let's explore why online custom drapes have gained traction:
1. Extensive Selection
Online custom drapery stores often provide a vast selection of fabrics, colors, patterns, and styles. This extensive range allows customers to find the perfect combination to suit their decor.
2. Easy Design Process
Designing custom drapes online is a user-friendly process. Most websites offer intuitive tools that guide you through the customization process, making it simple for anyone to create their dream window treatments.
3. Precise Measurements
Online custom drapery stores typically provide detailed instructions on how to measure your windows accurately. This ensures that your custom drapes will fit perfectly.
4. Samples and Swatches
Many online retailers offer the option to order fabric samples or swatches, allowing you to feel the material and see the color and pattern up close before making a final decision.
5. Reviews and Recommendations
Online reviews and customer feedback can help you choose a reputable online custom drapery store, ensuring a positive shopping experience and high-quality products.
6. Competitive Pricing
Online custom drapes can be competitively priced, offering good value for the level of customization and quality you receive.
Conclusion: Finding the Perfect Window Treatment
In the debate of pre-made vs. custom drapes, there is no one-size-fits-all answer. The right choice for you depends on your unique circumstances and priorities. Pre-made drapes offer convenience and affordability, making them a suitable choice for many homeowners. On the other hand, custom drapes provide the ultimate level of personalization, ensuring a perfect fit and a design that matches your vision.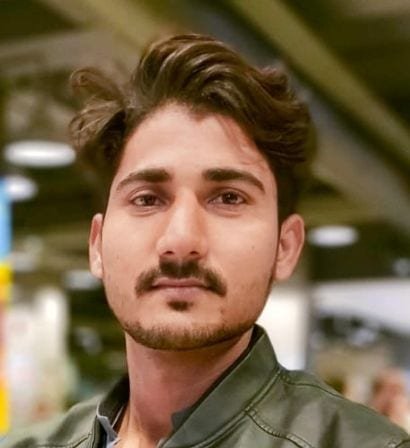 Arman Ali, respects both business and technology. He enjoys writing about new business and technical developments. He has previously written content for numerous SaaS and IT organizations. He also enjoys reading about emerging technical trends and advances.