You might wonder why people have started taking their workout regimes seriously and training like Major League Baseball players. This is mainly because it helps optimize your athletic performance and combat conditions like heart attacks, depression, diabetes, obesity, etc.
Irrespective of your goals, here are five reasons why working out like a Major League Baseball player can improve your health and enhance your athletic skills:
1 . Strengthening Your Core and Muscles
Whether pitching, hitting or fielding, strength is fundamental to the players' success. It can be done by strengthening your core and muscles. Focus on physical exercises like deadlifts, push-ups, squats, and hurling exercises (assuming a batter's stance and holding a medicine ball which can weigh up to 14 pounds, throwing the ball hard and sprinting after it). These help strengthen the core, which is the foundation on which all your other muscles are based.
Regular strength training helps increase bone density, boost metabolism, increase stability and prevent muscle loss as you age.
The Need for Quick Reflexes
Like every other sport, baseball is also a game of split-second decisions and reactions. Hence, players need to be lightning-fast on their feet. This can be achieved by including agility drills, ladder drills, cone drills, and sprint intervals in the workout regime as they enhance speed and agility. These attributes are equally important as you age. Maintaining agility helps prevent falls and injuries, which can become more common with advancing years. Staying nimble will keep you safe and allow you to enjoy an active lifestyle.
Prevent Injuries by Improving Flexibility
Injuries can derail even the most promising athletic careers. To optimize performance and longevity, prioritize flexibility and mobility exercises. MLB players swear by Yoga and Pilates to increase their range of motion and prevent injuries.
Maintaining flexibility and mobility becomes crucial for preventing aches, pains, and injuries as you age. Improved flexibility helps you move more freely and alleviates discomfort associated with common age-related conditions like arthritis. Incorporate stretching exercises (or even dancing!) into your daily routine to keep your joints and muscles supple.
Rest and Recovery Post Workout
Rest is when your body repairs and grows stronger. MLB players understand the importance of quality sleep and adequate recovery time. Investing in daily athletic body care solutions like cooling menthol body wash can also be beneficial.
Ingesting or rinsing your mouth with menthol helps create a sensory feeling of cooling. Moreover, applying it to the body gives a cooling sensation and enhance penetration through skin layers, to reduce pain without reducing the body temperature, recovers inflammation, reduces delayed onset muscle soreness (DMS) and improving performance. You can also incorporate relaxation techniques like meditation or deep breathing to reduce stress.
Fueling Your Body for Success
Diet plays a critical role in athletic performance. MLB players follow strict nutrition plans to ensure they're adequately fuelled and recovered. Proper nutrition is essential for everyone, not just athletes. A balanced diet rich in nutrients supports overall health, boosts energy levels, and can even help prevent chronic diseases. Emulate the dietary habits of MLB players by focusing on lean protein sources, whole grains, healthy fats, and plenty of fruits and vegetables. Adequate hydration is also crucial to maintaining optimal health, so stay hydrated and consider working with a nutritionist to tailor your eating habits to your specific athletic and fitness goals.
Whether you're a professional athlete or looking to enhance your overall well-being, these principles and training methods employed by Major League Baseball players can serve as your guideposts. This can transform your everyday life and make it more healthy, long and fulfilling.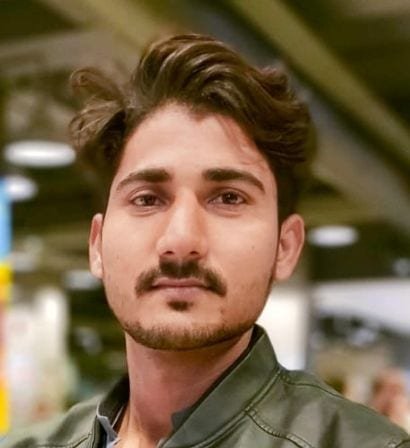 Arman Ali, respects both business and technology. He enjoys writing about new business and technical developments. He has previously written content for numerous SaaS and IT organizations. He also enjoys reading about emerging technical trends and advances.