LED displays are becoming a crucial component of marketing and communication plans for companies of all kinds in the current digital era. The quality of your LED display is important whether you want to place eye-catching signs, increase the visibility of your business, or create amazing visual exhibits. Working with a reputable LED display manufacturer is essential to ensuring you make an educated choice. We will go through the most important things to think about in this guide when selecting an LED display manufacturer that meets your demands as a business.
1. Quality Assurance and Product Range
The quality of the items that an led display manufacturer produces is one of the most important factors to take into account. Seek out producers who have a track record of creating robust, long-lasting displays that can tolerate a range of environmental circumstances. The lifetime and functionality of the LED display are directly impacted by the materials and components they employ, so make sure to ask about them.
A trustworthy manufacturer will provide a large selection of LED displays to accommodate various uses, ranging from outdoor billboards and retail displays to internal conference room screens. This range guarantees that you will be able to locate a solution that precisely fits your unique needs.
2. Customization Options
Every company is different, and the identity and messaging of your brand should be reflected in your LED display. A manufacturer that provides possibilities for customisation is a valued business partner. Screen dimensions, resolution, shape, and even design components like color and branding may all be customized. For your LED display to have a dramatic and unforgettable visual presence, it must be able to be precisely tailored to your needs.
3. Technological Advancements
LED display technology is a field that is always changing. Manufacturers who keep abreast of the most recent developments may provide you state-of-the-art solutions. High quality, energy efficiency, brightness control, and interoperability with the newest content management systems are qualities to look for. It is possible to guarantee that your LED display will be useful for many years to come by choosing a manufacturer who welcomes technological advancement.
4. Certification and Compliance
Make sure an LED display manufacturer complies with industry certifications and requirements before picking them. Seek out producers who hold certifications like ISO 9001 and who adhere to international quality standards. Compliance guarantees that the goods fulfill the required quality standards and that the manufacturing process is thoroughly documented.
5. Guarantee and Post-Sale Assistance
A reliable supplier of LED displays need to provide their customers with extensive warranties and first-rate post-purchase assistance. Knowing that the manufacturer stands behind the caliber of its screens is comforting, and warranties help. Ask about the availability of replacement parts, maintenance services, and technical support offered by the manufacturer as well. A manufacturer who provides dependable post-purchase assistance is an invaluable ally, guaranteeing that your LED display stays functional and effective for the duration of its life.
6. Reputation and Reviews
Spend some time learning about the reputation of the LED display manufacturer before making your final choice. Check for case studies, endorsements, and reviews from prior clients online. A manufacturer with a good reputation is more likely to offer top-notch goods and services.
7. Budget Factors
Certainly, price is a big consideration when choosing an LED display manufacturer. But it's essential to avoid sacrificing quality in favor of a cheaper price. Find a manufacturer who provides the most value for your money instead. When evaluating the whole cost, take durability, customization possibilities, and after-sales assistance into account.
8. Environmental Responsibility
It's critical to take the environmental effect of your LED display into account in today's environmentally concerned society. Select a manufacturer who uses materials and components with low energy consumption as a means of practicing sustainability. In the long term, LED displays with reduced power usage are not only more economical but also more ecologically benign.
9. Domestic or Foreign Producer
Depending on your particular requirements, you can choose an international or local producer of LED displays. While foreign manufacturers could give access to a wider selection of technology and more affordable solutions, local manufacturers offer benefits including quicker delivery and simpler communication. When choosing a choice, carefully consider the advantages and disadvantages of each alternative.
Conclusion
Any company hoping to capitalize on the power of visual communication must make the essential choice of choosing the appropriate LED display manufacturer. You may make an informed decision that fits the particular needs of your company by taking into account variables like product quality, customization choices, technical improvements, certifications, after-sales support, budget, and environmental responsibility.
Keep in mind that a reliable manufacturer of LED displays is more than simply a supplier; they are a long-term collaborator in your branding and marketing initiatives. The success of your company might be greatly impacted by your decision, so take the time and make the effort to locate the best fit.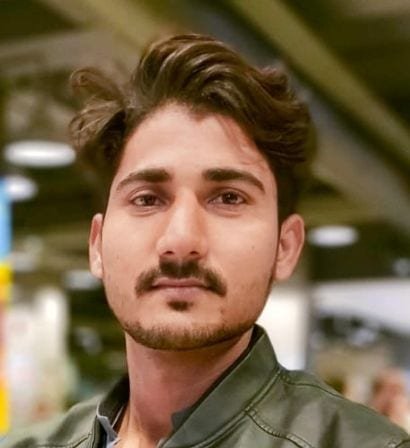 Arman Ali, respects both business and technology. He enjoys writing about new business and technical developments. He has previously written content for numerous SaaS and IT organizations. He also enjoys reading about emerging technical trends and advances.