After years of hard work and personal investment, you've decided to sell your business and retire. Selling your business could be one of the most significant financial choices you make. The process of selling a business is intricate and involves many moving parts. To achieve this goal, you may need the help of a broker.
To maximize the business' sale price, a broker can follow a tried-and-true procedure. Whether or not you make a profit depends on the motivation behind the sale, the timing of the sale, the stability of the business's operations, and the organization of the business itself.
Here's a great article on how to sell your business quickly. Read on to learn the steps and how to make a good profit by selling your business.
What is your reason for selling the business?
So, you've decided to retire and sell your business. The prospective buyer will, however, inevitably ask about the reason behind your business's sale. That is typically one of the first questions a prospective buyer will have. Well, you can say that you are getting retired, but the potential buyer may need more details.
When a business is not making money, some owners may think about selling it, but this can make it more difficult to find a buyer. Think about the timing, the business's revenue, and its ability to sell.
Your business' appeal can be boosted by a variety of factors. For instance, the growing profits, stable income figures, solid customer base, and multiyear contracts.
Evaluation of your business
If you want to avoid asking or accepting an unreasonable price for your products, you should first calculate their fair market value. Find a professional business evaluator and have your company valued. An in-depth report outlining the reasons for the business's value will be drafted by the appraiser. It will add legitimacy to your asking price and give you a benchmark from which to set your selling price.
Create a marketing strategy
If your sales and profits are on the rise, it's because you've developed a system that successfully draws in customers, piques their interest, and sets your offering apart from the competition.
A buyer can use your marketing plan as a springboard to increase future sales and profits.
A potential buyer will want to know how you intend to grow recognition of your company's brand and how you intend to set yourself apart from competitors. Provide details on how you plan to expand your lead generation and sales efforts into new demographic and geographic markets. A buyer's confidence in maintaining your successful marketing strategy after the sale is crucial.
Put together all of the necessary paperwork in advance
Get your tax returns and financial statements from the past three to four years and have an accountant look them over. Furthermore, compile an inventory of the machinery and tools being sold along with the company. In addition, you should compile a list of suppliers and customers to contact, as well as gather any pertinent documents, such as your lease, that may be needed. Make copies and give them to prospective buyers who can afford the property.
Include a summary of the business's operations and/or a current operations manual in your information packet. You should also make sure the storefront looks good. Before selling, a company should repair or replace any malfunctioning parts or outdated machinery.
Strategize ways to reach out to potential buyers
A private equity firm, a rival company, or even a retired executive can make an offer. Business brokers are familiar with the various types of potential buyers and their varying motivations for wanting to acquire your company.
An expert broker will formally plan how to find buyers and then put that plan into action. An interested party can be pre-screened by the business broker to see if they have access to adequate financing and whether or not they are a good fit for the business.
A business broker can help you save time and energy during the difficult process of finding a suitable buyer for your company.
Consult a business broker for assistance
If you need to move quickly with the sale of your business, finding a seasoned business broker is a must. The final value placed on your company is determined by several factors, including its industry and the state of the economy at large. You'll want to work with a seasoned broker who can evaluate all of these factors and determine a fair value for your company.
A broker will be able to assist you in obtaining a current valuation for your business and will also be able to explain the factors used to generate the valuation. Brokers can assist with the emotional aspects of selling a business as well as the financial ones. Your broker can help you explain the reasoning behind the sale to prospective buyers, their job is to find you a buyer for the highest price as quickly as possible
Can you sell a business without using a broker?
Many would rather not pay a business broker's 10 percent commission, but the risks of selling without one may not be worth it. However, if you do not like to pay the commission, make selling to someone you know a top priority. In addition, consult with former business leaders who have found success in their fields.
However, it is recommended that you hire a business broker because they will add tremendous value by creating a marketing strategy to sell your business. The broker can draft promotional materials and find clients who will appreciate your company's offerings because of their written nature.
Conclusion
The choice to sell a business is an important decision both financially and emotionally, and the process can be lengthy. Following the tips above will help you sell your business faster. Get help from a business broker who knows the ropes, and you can sell your business quickly and easily. Enjoy your retirement and but always keep grinding here are some simple business ideas that won't take much time from your retirement!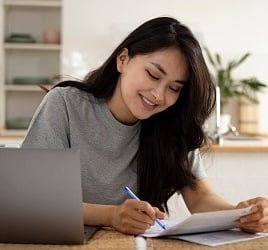 Amanda Byers is a graduate of Columbia, where she played volleyball and annoyed a lot of professors. Now as Zobuz's entertainment and Lifestyle Editor, she enjoys writing about delicious BBQ, outrageous style trends and all things Buzz worthy.