Did you know that every 3rd Tuesday in September, we recognize the hardworking individuals in the IT field? Yes, it's IT Professionals Day – a time to show appreciation for those who keep our digital world spinning smoothly.
From troubleshooting network issues to ensuring our computers are secure and up-to-date, IT professionals play a crucial role in our daily lives. They are our superheroes, holding the fort of our virtual world and ensuring that everything operates seamlessly.
Why not take this opportunity to show these silent warriors how much their work means to us? They often work behind the scenes, but their contributions are invaluable. By celebrating IT Professionals Day, you're not just acknowledging their hard work; you're also fostering an environment of respect and recognition.
Discover simple and fun ways to celebrate IT Professionals Day this September. Take a moment to thank the IT professionals in your life!
Table of Contents
What Is IT Professionals Day?
IT Professionals Day, celebrated every third Tuesday of September, gives us a chance to show some love to the unsung heroes of modern business – our IT professionals.
This day was established in 2015 by SolarWinds to shine a light on the vital role IT services play in our lives. It all started because we depend on these IT tech wizards across different sectors, and it's only right to acknowledge their hard work.
IT Professionals Day is a time to recognize and appreciate the contributions of the IT workforce, who work behind the scenes to keep businesses running smoothly. It's a day to say thanks and show respect to these amazing individuals who tackle various IT challenges, troubleshoot issues, and make sure our digital world stays safe and efficient.
Rise of Technology Jobs
Since the rise of technology, more and more jobs are being created in the IT sector. This means that more people are entering this field and taking on a range of IT jobs.
From software engineers to network administrators, there is no shortage of IT career choices who dedicate their time and energy to keeping our systems functioning optimally.
The IT sector is one of the most important industries. You can read about instructor led trainings here to discover the latest technology and keep up with the constant changes in the industry.
Easy Ways to Celebrate IT Professionals Day
There are many ways to show your appreciation for an IT professional in your life. Here are a few ideas that you can do at work or even from the comfort of your home:
A Simple Thank You Note or Card
This is an easy way to show your appreciation for the IT professional in your life. A simple handwritten note expressing gratitude and recognition of their work and contributions will go a long way in showing you care. It's also something that they can keep for years to come!
Give Them a Gift Card
A gift card is another great way to show your gratitude and appreciation. It can be used towards a special treat or something that they need for work, such as new software or hardware.
Make Them Feel Appreciated Publicly
Public recognition is often the best way to show your appreciation. You can do this in a variety of ways, such as posting on social media, writing an email, or ordering company-branded merchandise with their name and title.
Throw Them a Small Party
Who doesn't love a good party? A small gathering of friends and coworkers could be just what they need! Plan a surprise celebration with snacks, drinks, and decorations to show your appreciation during a staff mid-morning break, lunch, or after work.
Send Them a Gift
A bouquet of flowers or boxes of cupcakes is a great way to make an IT professional feel appreciated. It may be a small gesture, but it's something that will let them know you are thankful for them.
Give Them Tech Based Treats
You could also be more topic-specific, and send them gadgets and gizmos, tech magazines or books, or even a subscription to online IT courses that they've wanted to do.
Ask Them to Run a Tech Talk or Workshop
Asking them to talk about something they are passionate about or teaching something that can help the whole team can be a great way to make someone feel appreciated. It shows that you recognize their expertise and want to learn from them. Plus, it's the perfect opportunity for them to show off their skills!
Arrange an IT Quiz or Hackathon
Having an IT quiz or hackathon is a fun and interactive way to show your appreciation. Not only will it be entertaining, but it's also a great opportunity for learning and collaboration.
Give Them Time Off
Nothing beats getting some extra time off for rest and relaxation. Giving IT professionals a few days off to explore new hobbies, catch up on sleep or just simply relax can be an amazing way to show your appreciation.
You could even give them some time off from their usual tech work so they can focus on a project for the benefit of the whole company. Perhaps they have a solution for a common recurring problem but just no time to work on it. Giving them the chance to do this will show you appreciate their efforts and contribution to your company.
How Will You Celebrate the IT Professional in Your Life?
No matter how you choose to celebrate IT Professionals Day, the important thing to remember is to show appreciation for the work they do
You can explore more exciting and inspiring articles on our website. From tech news to tips on showing appreciation for your IT team, you'll find a wealth of information. Treat every day as IT Professionals Day and remember, a small token of gratitude goes a long way in fostering a happy work environment.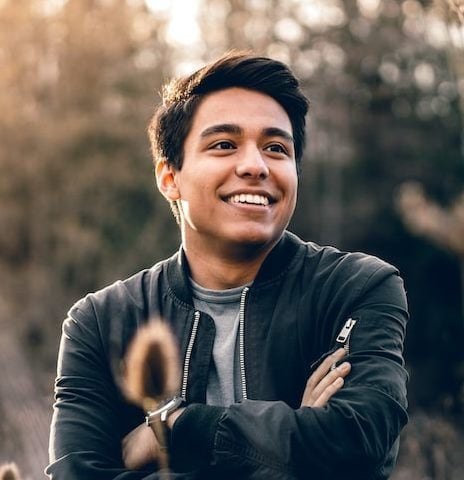 Wayne Probert is a senior reporter at Zobuz, covering state and national politics, and he is a grantee with the Pulitzer Center on Crisis Reporting. Before joining Zobuz, he worked as a freelance journalist in Kentucky, having been published by dozens of outlets including NPR, the Center for Media.