Soaps make an essential must-have for every individual. It would be best to have soaps for cleansing, especially when taking a shower and washing your hands. Depending on the type of soap, this specific item needs careful handling. You can enjoy choosing various colors and scents for this product. Additionally, you can make your soaps at home. It may seem not very easy, but making your soap is achievable. So, the following soap making kits would surely pique your interest in the soap making process.
Making Your Soap
To make your soap, you must figure out your preferences and what you truly need. The first step to start this venture begins with melting and pouring. If you have a double-boiler or a microwave, that would be beneficial. Next, you will also need measuring cups, spoons, soap molds, soap molds, and additional items such as fragrance and colors if you wish to add colors.
Using the microwave or double-boiler, you melt the soap base according to your preferred amount. After which, you can add fragrance and color and all others you wish to toss into your soap. Then pour them into the soap mold and wait to dry. Once dry, you can remove them from the soap mold and enjoy your DIY soap.
There are other ways you can try making your soap. But the melt and pour is the easiest, especially for beginners.
Klutz Make Your Own Soap Activity Kit
This soap making kit caters even to the little children's desire to be creative. Inside this kit, there are cute molds for soaps like cat faces and stars. It also comes with a book that puts into detail the process of making soap. Hence, this is a perfect soap making kit for children ranging from six and onwards.
DilaBee Soap Making Kits Melt And Pour
This soap making kit is perfect for you, especially when you start your soap-making venture. It has all-in content, which includes almost everything you will need. It even has fragrances for you to choose from.
Additionally, this is efficiently accessible to you, and it contains ingredients such as Shea butter soap base, liquid dyes, pouring pitcher, plastic molds, soapboxes, etc. If you want to have a beginner's soap making kit, this soap making kit is the perfect find for you.
DIY Cocoa Butter Soap Making Kits
From its name, this soap making kit has a cocoa butter soap base. You can make approximately 16 bars using this soap making kit, which would be perfect for gifting your family and friends. This kit guarantees soy-free and hypoallergenic ingredients. Furthermore, you will find essential oils in this package.
Soap Making Kits For Kids By Kiss Naturals
Soap making is undeniably a fun activity. You can make this activity a way to bond with your little children. If you think of doing such, this soap making kit is an excellent find. The materials included in this kit are safe. No harmful objects would put your children's safety at risk. Additionally, the materials are reusable and recyclable; hence it is eco-friendly.
Oatmeal Vanilla Soap Making Kits By Life Of The Party
When you create your soap, it is fun, and it allows you to customize the scent, look, and ingredients according to your preference. If you like vanilla scents, this soap making kit is a must-have for you. With one box, this package allows you to produce 10 bars of vanilla soaps that suits your liking.
Botanical Natural Soap Making Kits By Life Of The Party
This package offers you three different scents that you can experiment with and mix to your preference. With this, you can make a scent of your own. The kit includes rose mica powder colorant, apricot seed, suspension formula soap (opaque), and the three fragrances. The scents are warm vanilla, fresh herbal, and cool citrus.
Soap Making Kits For Beginners (Life Of The Party)
This kit is perfect when you are about to start your soap making journey. It includes the items that you will need in creating your first customized soap. Inside the package, you will find a cucumber melon fragrance, white pearl powder, three different colorings, a white soap, and a clear soap.
Everything Lavender Organic Soap Making Kit By Life Of The Party
Do you love lavender? This soap making kit is especially for you. With this single package, you can create around ten soaps and provide you with softly scented soaps. The box also includes suspension formula (opaque), purple color, lavender fragrance, lavender flowers, and a mold. Additionally, it has easy-to-follow instruction, ideal for beginners to try delving into this.
Men's Shave & Bar Soap Making Kits (Life Of The Party)
Soaps can do more than just cleansing. You can also create soaps that can smoothen your shaving experience. With this product, you will make a Shea butter soap with a cedar wood mint scent perfect for men.
Final Thoughts
So, here you go, you can create your DIY soap with these soap making kits. With easy-to-follow instructions, you can even have it together with your kids. Grab one now and enjoy your new soap making hobby.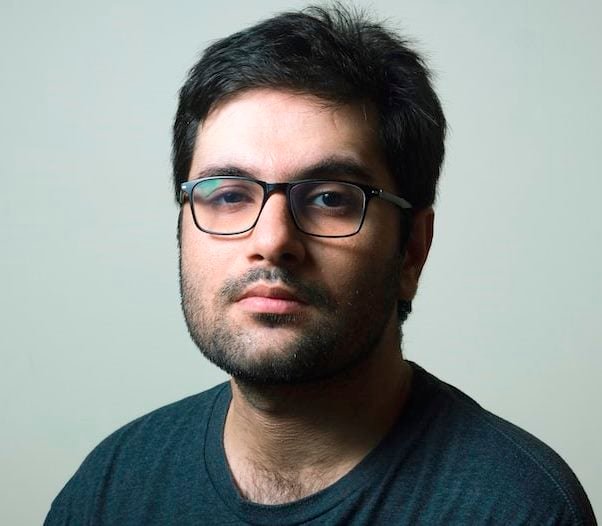 Barry Lachey is a Professional Editor at Zobuz. Previously He has also worked for Moxly Sports and Network Resources "Joe Joe." he is a graduate of the Kings College at the University of Thames Valley London. You can reach Barry via email or by phone.