When it comes to visual merchandising, the presentation of clothing is paramount. One often overlooked yet highly effective technique is layering on coat hangers. This technique can transform your store's ambience and entice customers to explore your offerings further. This article will delve into layering and how to create stylish hanger arrangements in your store.
The Power of Visual Merchandising
Visual merchandising is a pivotal art form in creating a compelling shopping experience. It involves arranging and displaying products in a way that showcases their features, evokes emotions, and drives sales. Hanger arrangements can significantly enhance your store's visual appeal when done right.
Layering: A Game-Changer in Visual Merchandising
Layering involves arranging garments on hangers to create depth and visual interest. It's a simple yet effective technique that can make your store feel more inviting and fashionable. Here's how to master the art of layering:
1. Create Dimension with Depth
Layering allows you to add depth to your clothing displays. Instead of presenting garments flatly and linearly, arrange them at varying heights and angles. This creates an intriguing visual effect that draws the customer's eye and encourages exploration.
2. Mix and Match Textures
Layering isn't just about the arrangement; it's also about the interplay of textures. Combine garments with different textures to create contrast and intrigue. For example, pair a soft cashmere sweater with a sleek satin blouse or drape a structured blazer over a flowy silk dress.
3. Highlight Complementary Pieces
Use layering to showcase complementary pieces that can be worn together. For instance, hang a stylish blazer alongside a coordinating skirt or pants. This helps customers visualise outfit combinations and encourages them to purchase multiple items.
4. Feature Seasonal Essentials
Seasonal transitions are the perfect opportunity to showcase the versatility of your clothing offerings. During colder months, layer coats over sweaters and scarves, demonstrating how your garments can keep customers stylish and warm. In warmer seasons, showcase lightweight cardigans over dresses, promoting layering for style rather than warmth.
5. Incorporate Accessories
Don't limit layering to clothing alone. Incorporate accessories like scarves, belts, and hats into your displays. Drape a colourful scarf over a coat or loop belts through pants and dresses. Accessories not only add flair but also provide styling inspiration for customers.
6. Tell a Story
Each hanger arrangement can tell a story or convey a theme. For example, create a "winter wonderland" theme by layering cosy sweaters, plush scarves, and warm coats. This storytelling approach helps customers visualise how your products can fit into their lifestyles.
7. Play with Colours
Experiment with colour combinations when layering garments. Pair complementary colours or create monochromatic displays that highlight different shades of the same colour. Colourful and harmonious layering can make your store feel vibrant and inviting.
8. Keep It Neat
While layering can add visual interest, it's essential to maintain a sense of order and cleanliness. Ensure that the layers appear clear and coherent. Use proper spacing and alignment to create a polished and organised look.
9. Rotate Your Arrangements
Regularly rotate your hanger arrangements to keep your store fresh and engaging. This prevents customers from becoming accustomed to a static display and allows you to showcase new arrivals and seasonal trends.
10. Consider the Customer's Perspective
Lastly, always view your hanger arrangements from the customer's perspective. What catches your eye? What encourages you to explore further? Solicit feedback from your staff and customers to fine-tune your layering techniques and create a shopping experience that resonates with your target audience.
Conclusion
In the competitive world of retail, the art of layering can set your store apart and drive customer engagement. You can transform your store's ambience and boost sales by mastering the technique of arranging garments on coat hangers to create depth, contrast, and visual interest. With creativity and attention to detail, you can make hanger arrangements a powerful tool in your visual merchandising toolkit.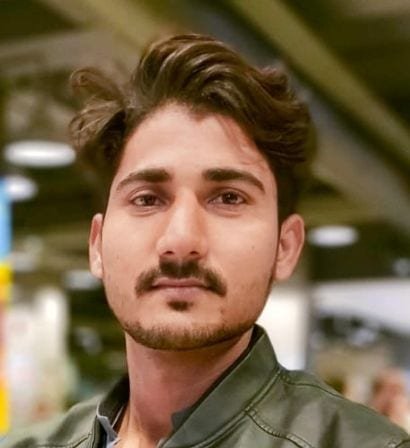 Arman Ali, respects both business and technology. He enjoys writing about new business and technical developments. He has previously written content for numerous SaaS and IT organizations. He also enjoys reading about emerging technical trends and advances.